The Heritage Downtown Residents Enjoy Weekly Tech Classes!
Each week the residents here at The Heritage Downtown enjoy technology classes from Got It Technology Education, an excellent technology instructional company that provides in-facility educational services on the latest and greatest technology that helps keep us all connected.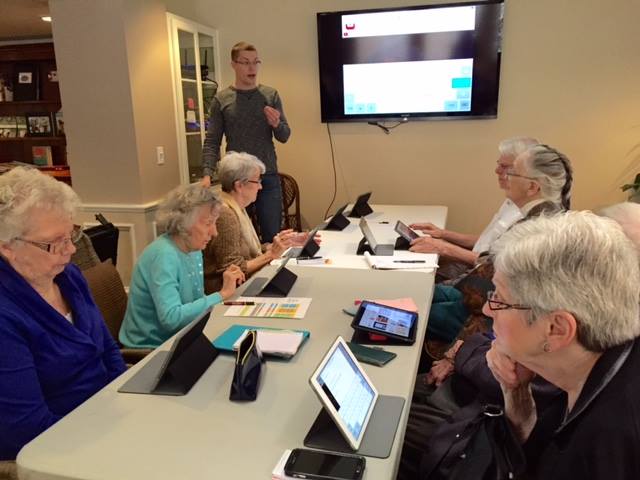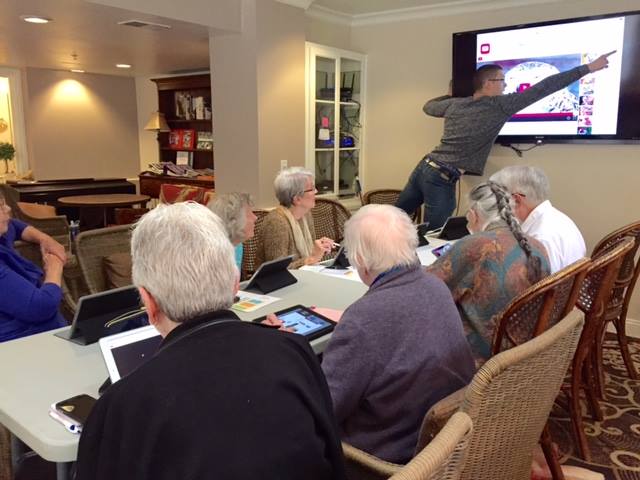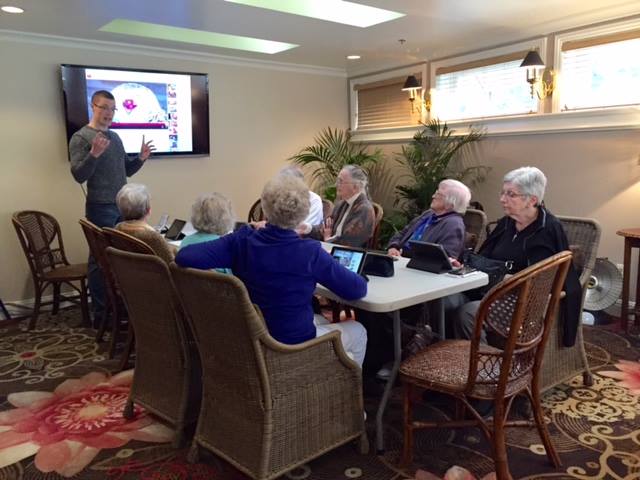 Instructor Jeremy Stuber (pictured here), from Got It Technology Education teaches our residents how to use devices such as iPads, Computers and new Mobile Phones. The Heritage Downtown offers these classes on a weekly basis as part of our overall commitment to providing the best services and amenities available to our residents. We believe understanding technology and embracing the benefits of communicating with family and other loved ones, as well as accessing the world around us, is a wonderful opportunity and important part of continued mental stimulus.
For more information on these services, or on The Heritage Downtown Senior Living Facility, please call us at (866) 847-1776.
www.theheritagedowntown.com