Premiere Health & Wellness Program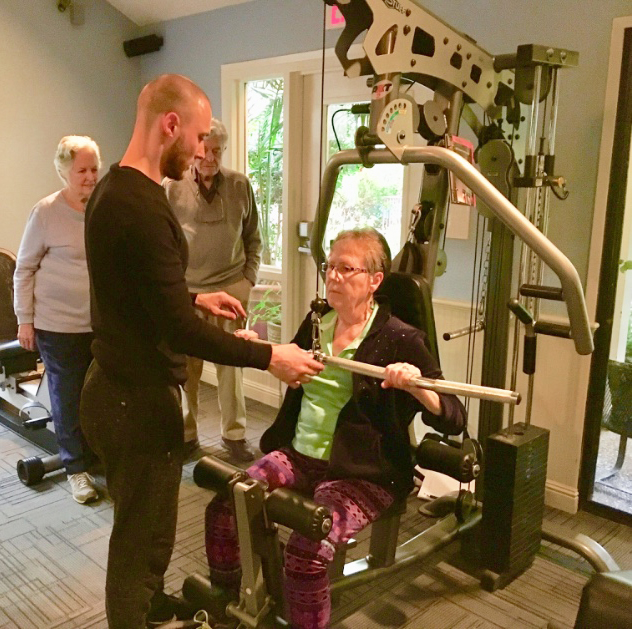 The Heritage Downtown has been in the Active Senior Living Community, and in business at the same location in Walnut Creek, California, for over 25 years.  We have learned from our residents that Active Senior Living is more than simple exercise and stereotypical nutrition classes.  This is why we provide a variety of Wellness Events, from partnering with the Performing Arts Center to sponsoring Downtown dinners at one of the many Top Walnut Creek restaurants, along with many other activities.
Our day-to-day fitness classes utilize the number one vendor in the Health & Wellness industry, Live 2 B Healthy©. Together, with their top rated trainers, we have established the most comprehensive array of exercise classes and wellness programs and events possible.
Live 2 B Healthy©, 24×7 Active Care Levels 1A, 1, 2, and 3 are available on site at The Heritage Downtown.
The Heritage Downtown Premiere Health and Wellness Program