Walnut Creek vs Oakland Retirement Community Comparison

If you're looking for the perfect Bay Area senior retirement community and have narrowed your choices down to deciding if you would like to retire in Oakland or Walnut Creek, then continue reading! We know just how difficult it can be to find a great retirement city. That's why we have put together this Oakland vs Walnut Creek retirement community comparison. It provides seniors of all ages with useful facts that can assist them in making their final decision on which of these two Bay Area retirement communities they would like to start a new life in. So, grab a cup of coffee and start reading through this helpful retirement guide. [toc]
Will You Retire in Oakland or Walnut Creek?
There can be many factors that would be essential to a senior citizen searching for a retirement community. These factors could be the crime rate, the city's social scene, or perhaps the climate. No matter what you are looking for in a retirement community, we are providing the basics that most retired seniors feel are important to them. After reading through our retirement community comparison, you should have a better idea of which Northern, Ca city may be right for your retirement needs.
Location – The Northern California Bay Area
What type of location would you like your retirement community to be situated in? You might be looking for a city landscape that offers lots of businesses and shopping. Or, maybe you would like to land in a retirement community that is surrounded by nature. Take a look at what these two locations can offer seniors who are considering retiring in the Northern, Ca Bay Area.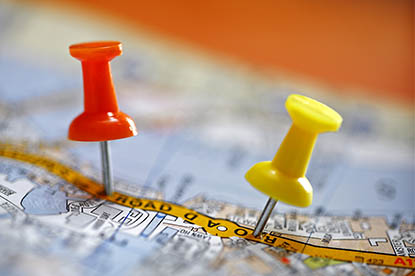 Oakland:
Located in the in sunny Northern California, this retirement community offers quick access to the San Francisco bridge. This provides seniors with easy day trip possibilities. Additionally, major freeways run through this popular city giving seniors many options for traveling the region. Its location also offers active seniors the big city life. In fact, it's number 8 in an official list of 100 largest California cities. So, if you love the faced paced city life, Oakland is the place to retire. Although still within the borders of the city, Oakland's Lake Merritt gives this location some beautiful scenic nature views. Additionally, it's close to the San Francisco Bay waters, which is a plus for those who love this type of environment.
Walnut Creek:
Situated in Northern Cal East Bay Area of beautiful Contra Costa County, this city is popular with active seniors because it offers easy access to San Francisco. Additionally, seniors who go on frequent day trips will love the fact that Walnut Creek has several highways leading to Sacramento, San Jose, as well as Oakland. Seniors who reside at the Heritage Downtown use this to their advantage when taking their senior group trips around the Bay Area. This outstanding senior retirement city claims 2,700 acres of natural open space and is only a short distance from the Foothills of Mount Diablo. Walnut Creek sports a fantastic city life that locals benefit from as well as enjoy. This city is filled with amazing fine-dining, a variety of shops, and successful businesses. Walnut Creek also has a lovely countryside that makes for a beautiful backdrop and place to explore.
Climate – Retire in Oakland & Walnut Creek for Great Weather
A city's climate is always something that should be considered when looking for a place to retire. If you suffer from arthritis, you may be ahead of the game when it comes knowing how rainy days may aggravate your condition. Check out the average weather for Oakland, California and Walnut Creek. This will give you a better idea if one of these Northern, Ca retirement communities will fit your needs as far as the weather is concerned.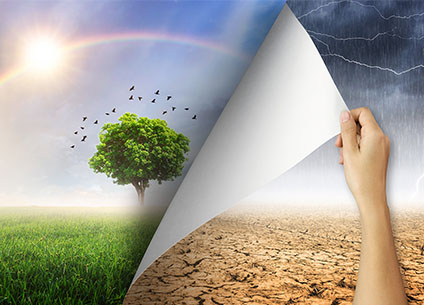 Walnut Creek:
Comfortable Mediterranean climate is what you can expect if retiring in this city. Residents of the Heritage Downtown Active Senior Living Center are able to get out and about with sunny days throughout the year. If you retire in Walnut Creek, you won't experience too much rain. Although, there is enough to keep everything green and beautiful. Walnut Creek provides retired seniors with that California weather everyone is talking about! The city's normal highs are in the 50s and 80s, based on the season. Walnut Creek's perfect weather gives active retired seniors the chance to enjoy year-round outdoor activities.
Oakland: This Bay Area retirement city typically has summers that are dry and warm. The winters are basically damp but mild. You will experience average temperature highs of 50s to 70s. If rainfall is a determining factor due to arthritis, know that Oakland produces more rain than Walnut Creek.

Cost of Living – A Retirement Community Seniors Can Afford
Smart retiring seniors will have a budget in place and know that a city's cost of living should be considered. Things such as the cost of health, housing, utilities, and transportation could affect a senior's wallet and are worth looking into. If you would like to retire in Oakland or Walnut Creek, you can be sure that they both rank as affordable cities to retire in.
Population – Walnut Creek is Less Populated than Oakland
It goes without saying that seniors feel an overcrowded city is not what they are looking for in a retirement community. Furthermore, the average age within a city is also important. This makes sense due to the fact that seniors enjoy spending time with others who are in the same age range. If you think you might want to retire in Oakland, Ca, over Walnut Creek, and population is something you are concerned about, we found that Oakland has a much higher population than Walnut Creek.
Oakland is 54 percent more densely populated than Walnut Creek.
The median age is 12.2 percent years younger in Oakland than in Walnut Creek.
Seniors residing at the Heritage Downtown Retirement Apartments enjoy their community even more with its great population numbers. They especially love its higher ratio of retired seniors that call Walnut Creek their home. These population numbers showcase why Walnut Creek, Ca is a great place to retire:
The overall population in Walnut Creek is 68,516 compared to Oakland's 417,442.
The percentage of seniors ages 65 to 74 in Walnut Creek is 13 percent with Oakland having only 7.4 percent.
If you are a senior 85+ and looking for a retirement community that has a higher number of older residents, you might be interested in these statistics:

Crime Rate – Oakland Has More Crime Than Walnut Creek
Seeking out a city to retire in that offers a low crime rate is a wise thing to do. The last thing a retiring senior needs is to set up camp in a dangerous location. Statistics show that if you would like to retire in Oakland, you will see a higher crime rate than you would in Walnut Creek. Oakland, California has a lot of great areas and neighborhoods, but if you have no tolerance for higher crime percentages, then it may be best to declare Walnut Creek your retirement home. Check out these eye-opening crime statistics:
Violent Crime in Oakland: 75.5
Violent Crime in Walnut Creek: 11.7
1 = low crime and 100 = high crime
Seniors who decided to retire in Walnut Creek and reside at the Heritage Downtown can enjoy a piece of mind and comfort knowing they choose a safe place to retire.
Transportation – Mobility for Retired Active Seniors is a Must!
Active seniors 55 plus should always look into a city's transportation options. It's easy for retired senior citizens to become isolated when they are homebound. This usually occurs when there are no good transportation options available. Being able to get out and about ensures that you stay an independent living senior. This is why it's important to do your research before deciding if Oakland, Ca is a good place to retire. Or, if Walnut Creek is your new home. Let's see what both cities have to offer their senior community.
Find These Transportation Options When You Retire in Walnut Creek: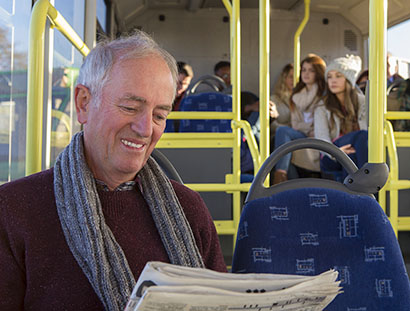 The city of Walnut Creek offers some great options when it comes to transportation services. There are even options tailored for retired seniors. When considering transportation in your search for that perfect place to retire, Walnut Creek is coming out on top.
Senior Services: This service offers Walnut Creek seniors several transportation options. Seniors can take advantage of Rides for Seniors. This is a program where homebound 60 plus locals are provided rides by volunteers. The service is helpful for senior citizens who need medical care, food, daily living supplies, and so on.
Free Rides for Residents and Visitors: Free transportation is offered to help retired seniors and individuals get where they need to go. A few of these convenient options are the Downtown Trolley, Creekside Shuttle, as well as the Shadelands Shuttle.
City Transit: Retired seniors of all ages benefit year-round from the city's Advanced Rapid Transit System – BART, and also the Walnut Creek's City Bus – County Connection. These two transportation options are reliable and travel in and out of the city.
Find These Transportation Options When You Retire in Oakland:
Oakland, California presents a variety of transportation options for retired senior citizens.
Oakland Paratransit for Seniors: This program assists seniors by providing supplemental transportation when utilizing public transit is not an option.
AC Transit: Reliable city bus system that provides independent active seniors with a low-cost way to get around town.
BART: The Bay Area Rapid Transport is an exceptional rail and subway system that connects Oakland with its surrounding cities and provides active seniors with an additional means of transportation.
Healthcare – Retire in Oakland or Walnut Creek with Quality Care
As a retired senior citizen, you should have top-notch hospitals in the area for standard medical visits and emergencies. If you retire in Oakland, Ca or Walnut Creek, great healthcare is available. These two cities offer quality hospitals and have proficient physicians.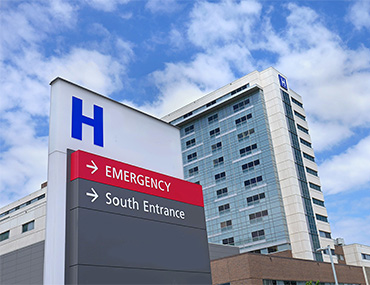 If top of the line hospitals are on your list when considering if you should retire in Walnut Creek, Ca or Oakland, know that these cities will have you well taken care of. Here are a few quality hospitals that are worth mentioning.
Walnut Creek John Muir Medical Center:
This terrific hospital was rated by U.S. News & World Report as one of the nation's premier healthcare providers. This hospital sports 554-licensed beds. Additionally, it's the only trauma center in that County and parts of Solano County. John Muir Medical Center is specialized in orthopedics, rehabilitation, neurosciences, cardiac, emergency, trauma, and cancer care. Senior citizens who retire in Walnut Creek, Ca will feel confident knowing this hospital is nearby. John Muir is accredited by The Joint Commission for their compliance with their state-of-the-art high standards in regards to quality and safety.
Highland Hospital:
This public hospital houses the primary trauma center for Alameda County. Additionally, it's associated with the University of California, San Francisco – UCSF. Highland Hospital has won awards for performance excellence and is known for being a professional source of medical care for retired seniors in Oakland.
Entertainment – Events and Activities Perfect for Retired Seniors
Ensuring a city has a great social scene is crucial if you want to have an active and healthy lifestyle. It's important to retire in a location that offers a variety of activities and entertainment. Retiring in Oakland or Walnut Creek can offer independent active seniors the chance to get out of the house so they can enjoy the retired life! In this Oakland vs Walnut Creek retirement community comparison, we have pulled together some entertainment and activity information. This can provide you with a better idea of what these two Northern, Ca Bay Area cities are offering their retired Seniors.
Seniors will Have this to Look Forward to if they Retire in Walnut Creek:
The Bay Area's Walnut Creek seems to have something for seniors of all ages. This includes live performances, artistic events and activities, music, and fun attractions. Walnut Creek is well known for providing its large senior community with excellent entertainment. The seniors who reside at the Heritage Downtown Senior Center certainly know this is true. They have the privilege of living in Downtown Walnut Creek. It is here where all sorts of interesting things take place! Have a look at these activities seniors would enjoy doing in Walnut Creek:
SENIOR CLUBS
Walnut Creek Senior Club: This exceptional club was created specifically for seniors and offers group activities that 55 plus seniors would just love. From art & wine festivals to playing golf, there is always something to do in Walnut Creek.
ART RELATED
Lesher Center for the Arts: The Heritage Downtown Senior Living Center has partnered with this professional art center, and for good reason. It boasts 3 theaters, a well-known art gallery, and exceptional dining. The center's performances include engaging plays, entertaining musicals, the symphony and ballet, as well as comedy shows that will have you and your friends laughing.
Walnut Creek Chamber Art & Wine Festival: This fun festival has been in place for 38 years and the locals are still loving it. It offers Walnut Creek seniors something they will remember all year. Festivities normally include live performances, arts and crafts, plenty of interesting vendor booths, popular wines, quality beer, and lots of food!
PLACES TO GO
Boundary Oak Golf Course: Here you will find a professional 18-hole championship golf course, a fabulous driving range, as well as a great putting area. Seniors can socialize, have a bite to eat, get some exercise, and soak up the sun at this well-maintained golf course.
The Ruth Bancroft Garden: This lovely creative garden is frequented by seniors from all over the Bay Area and is a local favorite as well. It lets retired individuals experience a delightful afternoon filled with beautiful succulents and other drought-tolerant plants. The garden offers interesting tours, great workshops, and many special events. They even have plants for sale! Seniors 65+ receive a special discount on admission fees.
SOCIAL EVENTS
Walnut Creek First Wednesdays: Active retired seniors in the city of Walnut Creek gather on the first Wednesday of each month for the WCFW street festival. It showcases lots of music, fun dancing, great food, special wines, beer, the latest fashion, shopping options, and much more.
Music & Movies Under the Stars: Come and socialize with other retired seniors of Walnut Creek for a movie and a chance to make some new friends. This popular event showcases an outdoor movie screening under the stars. You will have the opportunity to hear great music before the show. Moviegoers can bring food and drinks!
Seniors will Have this to Look Forward to if they Retire in Oakland:
For those of you who might retire in Oakland, this big city has lots of great places visit. From visiting the zoo to playing a round of golf, you will be sure to enjoy yourself. Take a look at a few things seniors can do in Oakland:
ART RELATED
Oakland's Art Month: Each year, the month of May is Art Month in Oakland. The city hosts artistic events, exhibitions, performances, and art created by Oakland artists. There is something for seniors of all ages during this celebration of art!
PLACES TO SEE
Metropolitan Golf Links: This superb Oakland golf course is said to have all the bells and whistles that you can hope for. Its course is top-notch and their driving range is excellent. They even have a golf academy for those of you looking for lessons!
The Oakland Zoo: A great place for seniors to get out and walk with their family or friends. This zoo is perfect if you are looking for something interesting to do in Oakland. It houses 700 native and exotic animals, as well as a gondola ride that offers exclusive views of the Bay Area.
SOCIAL EVENT
Autumn Lights Festival: This spectacular event is a beautiful sight to see and enjoyed by local seniors year after year. It will allow you to be immersed in illuminated gardens filled with glowing lights and art. These light installations are like nothing you have been seen before and are certainly worth checking out whether you are moving to Oakland or not.
Active Senior Retirement Centers in Oakland & Walnut Creek
Once you determine if you would like to retire in Oakland or Walnut Creek, where will you live within that city? These two cities offer a good amount of popular senior centers. You just need to decide which senior housing will work best for you.
Find Senior Retirement Housing in Oakland, Ca
If you retire in Oakland, you will have a host of options as far as senior housing is concerned. This includes senior housing that sports plenty of amenities. It also includes senior retirement homes that have fewer frills, but are very affordable. With Oakland being such a large city, you can certainly find something that fits your needs. So, if you are going to retire in Oakland, search around for the senior center that suits you well.
Find Senior Retirement Housing in Walnut Creek, Ca
The charming city of Walnut Creek has some outstanding senior retirement community housing. Because of its popularity, the Heritage Downtown Active Senior Living Apartments will be our main focus. Take a look at what its senior residents love so much about living there.
Heritage Downtown Senior Apartments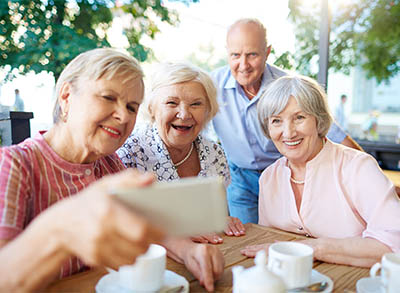 Known as the Bay Area's #1 Senior Living Retirement Community, the Heritage Downtown is famous for its picturesque and central location, along with its innovative amenities and much talked about programs. These exceptional 55 plus apartments present an independent resort-style environment for retired seniors. Additionally, the Heritage Downtown was created for senior citizens who are looking to better their lives in many ways. This East Bay retirement center features award-winning fine dining. It also sports a concierge service, a fabulous swimming pool, along with a relaxing spa. Additionally, resident gardens are popular at this senior community. You will also find innovative technology centers and senior fitness activities. This top-notch senior center is within walking distance of Downtown Walnut Creek. Here residents will experience fine-dining, shopping, and many activities. Read more about making the
Heritage Downtown
your new home.
Look into More Retirement Communities for Seniors
If you are still not sure will you would like to retire, here are a few more retirement community comparisons for you to look over!
Retire in Oakland or Walnut Creek for the Best Bay Area Experience!
Considering a big move such as this can be a confusing decision for any senior who is retired. There are certainly many elements to think over, and it's imperative to take into account all your options. It may even be wise to take a trip to Oakland and Walnut Creek. This way, you can really get a feel for what these cities are like. If you are excited about a senior community in Oakland, or if you have fallen in love with Walnut Creek, we hope that your new journey is what you are hoping for! We are closing this Oakland vs Walnut Creek retirement community comparison with a look at why the 55 plus seniors who reside at the Heritage Downtown love living in Downtown Walnut Creek. This outstanding video will have you packing your bags!
.
.