Walnut Creek vs San Mateo Retirement Community Comparison – Bay Area Guide for Seniors

If you're searching for a great Bay Area retirement community and are on the fence about whether or not you would like to retire in San Mateo or Walnut Creek, Ca, we can help. In this comparison, we provide useful facts about these two Northern Ca retirement communities that would be important to any 55+ senior looking for a place to call home. We did the research for you so that you may easily weigh all your options and decide which retirement community is best for you. Let's dive in and see what these two cities have to offer retiring seniors! [toc]
Should You Retire in San Mateo or Walnut Creek?
What factors are important to you when deciding to retire in San Mateo, Ca or Walnut Creek? Is it the transportation system, the type of activities and entertainment offered, crime rate, the area hospitals, or maybe the cost of living? In this San Mateo vs Walnut Creek retirement community comparison, we are covering the basics in hopes of assisting you in your decision as to where to retire in this beautiful California Bay Area.
Location – You Can't Go Wrong if You're Retiring in the Bay Area!
The retirement location you decide upon can depend on the environment you prefer. Maybe you're looking for a community that offers a mix of city and nature. Or, you're looking for senior housing that is centrally located. Check out what San Mateo and Walnut Creek has to offer as you look for the best place to retire in Northern Cal.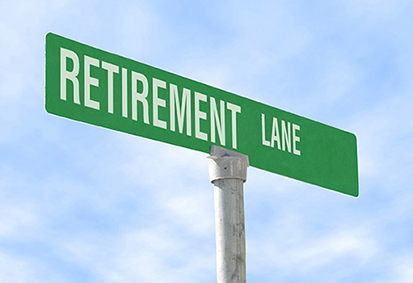 San Mateo:
This retirement community is situated near major highways that will allow you to quickly travel to San Jose or San Francisco in 30 minutes or less. Seniors retiring in San Mateo, CA can also enjoy a short drive to the ocean for a day of fun. This Bay Area retirement city offers a great downtown area that is well developed and filled with a variety of businesses. It also contains many restaurants and plenty of shopping opportunities. If you would like to retire in San Mateo, you can expect to experience a mix of city life and nature.
Walnut Creek:
Located in California's Contra Costa County, this East Bay Area retirement community is centrally located with only a short drive from San Francisco. It's considered the hub for neighboring cities due to its easy access to highways leading to Sacramento, San Jose, San Francisco, and Oakland. The residents of the Heritage Downtown Retirement Center find this convenient when taking senior group trips around the Bay Area. Walnut Creek, referred to as the Jewel of the East Bay, rests near the foothills of Mount Diablo. This popular retirement community boasts 2,700 acres of beautiful open space. It also provides plenty of modern amenities in an urban setting. In a nutshell, Walnut Creek offers a balance between a picturesque countryside and a charming city filled with everything from 5-star restaurants, outstanding shopping, to thriving local businesses.
Climate – Retire in San Mateo or Walnut Creek for Great Weather Year-Round
Weather can be an important element when considering the best place to retire. This especially holds true when seniors suffer from arthritis. If this is the case, avoiding too much rainfall would be your best bet. Have a look at the typical weather for both San Mateo, CA and Walnut Creek to be sure you are choosing a Bay Area retirement location that suits your needs.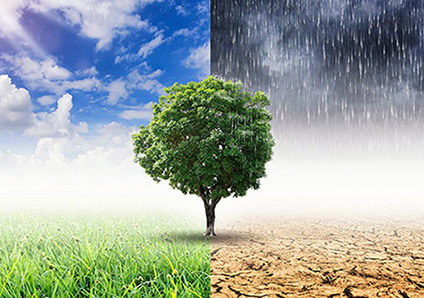 Walnut Creek:
This city is known for its comfortable Mediterranean climate. Seniors from the Heritage Downtown Active Senior Center report that Walnut Creek's typical climate allows them to enjoy sunny days throughout most of the year. In addition to this, this popular retirement city does not experience much rain. It does, however, have enough to keep the area green and lush. Walnut Creek offers that much sought-after California weather. Their average highs range from the 50s to 80s, depending upon the season. Overall, Walnut Creek, Ca provides perfect retirement weather. Its mild climate enables retired seniors the opportunity for year-round outdoor activities.
San Mateo:
This Bay Area city experiences dry summers along with winters that are mild but damp. San Mateo is normally protected from the strong Pacific Ocean winds by nearby mountains, but due to gaps in the mountains, gusty winds and fog may occur during the summer months. Average temperature highs are similar to Walnut Creek ranging from 50s to 80s. Rainfall is slightly higher than Walnut Creek, but still in a tolerable range. Seniors retiring in San Mateo can expect to enjoy normal Bay Area climates.

Cost of Living – Walnut Creek Beats San Mateo in Retirement Affordability
Some seniors consider an area's cost of living the most crucial factor when choosing an area to retire in. If the cost of living is a concern for you, you may want to consider retiring in Walnut Creek over San Mateo. San Mateo is said to be 44.0% more expensive than Walnut Creek, Ca. Here is a breakdown of the most common living expenses within both cities:
100 = National Average. Under 100 means less expensive than the U.S. averages. Above 100 means more expensive.
Retire in Walnut Creek with these Cost of Living Numbers:
Overall: 225.5
Housing: 478.2
Food & Groceries: 110.8
Transportation: 137.5
Retire in San Mateo with these Cost of Living Numbers:
Overall: 324.7
Housing: 788.9
Food & Groceries: 110.8
Transportation: 161.2
Population – Percentage of Seniors is Lower in San Mateo
As an active senior, an overcrowded city is certainly not a desirable feature. In addition to this, the median age within a population also plays a part in deciding on the best place for a senior to retire. This rings true because most seniors prefer to mingle with others who are close to their own age. If you are considering retiring in San Mateo, Ca, over Walnut Creek, and population is a key concern, take a look at the numbers we have gathered to see if they are in an acceptable range.
San Mateo, Ca is 59% more densely populated than Walnut Creek.
The Median Age is 9.9 years younger in San Mateo than Walnut Creek.
The Heritage Downtown Retirement Community residents know all too well the importance of a city's population when choosing the best place to retire, and that's why they love Walnut Creek. These statistics back up why chose Walnut Creek as their retirement destination:
Overall population in Walnut Creek is 68,516 and 103,500 in San Mateo.
The percentage of seniors ages 65 to 74 in Walnut Creek is 13% and 7.6% in San Mateo.

Crime Rate – Finding a Safe Senior Retirement Community
Finding a safe place to retire as a senior is key. Almost every city comes with its good and bad neighborhoods. This is why doing your research on a city's crime rate is very important. Our findings reveal that if you are thinking about retiring in San Mateo, you can expect a slightly higher crime rate than Walnut Creek. San Mateo, Ca is still a great place to retire, but if you are a stickler for requiring lower crime percentages, than you may decide that Walnut Creek is the best retirement location after all. Take a look at these statistics:
Violent Crime in San Mateo: 17.4
Violent Crime in Walnut Creek: 11.7
1 = low crime and 100 = high crime
The 55+ residents of the Heritage Downtown Active Senior Living Center located in Walnut Creek have been said to enjoy their retirement community, even more, knowing they are in a safe location.
Transportation – Retiring Seniors in San Mateo & Walnut Creek are On the Go!
Seniors should put a city's transportation options at the top of their list when deciding where to retire in the Bay Area. Without a great transportation system, seniors could be left feeling isolated and not have reliable transportation to travel to their medical appointments. Additionally, a good portion of seniors 55+ are without vehicles. This gives you even more of a reason to thoroughly research San Mateo and Walnut Creek to see what transportation options they both offer. So before declaring San Mateo as your dream retirement location, or Walnut Creek, let's take a good look at what they both provide transportation wise.
Retire in Walnut Creek with These Transportation Options:
Walnut Creek offers a large variety of transportation services with some even geared towards retired senior citizens. If transportation is a huge determining factor when it comes to where you would like to live, then retiring in Walnut Creek would be a great option.
Senior Transportation Services: Walnut Creek offers several senior transit services. This would include Rides for Seniors in which home-bound 60+ residents of Walnut Creek are provided with rides by volunteer drivers. This senior service is provided for seniors to obtain medical care, groceries, and other basic needs.
Free Rides for Residents and Visitors: The city of Walnut Creek provides free transportation that can assist retired seniors and others in getting around. These options include the Downtown Trolley, Creekside Shuttle, and the Shadelands Shuttle.
City Transit: Active seniors can take advantage of Walnut Creek's Advanced Rapid Transit System (BART), or the City Bus (County Connection). Both provide reliable transportation to many locations within Walnut Creek.
Retire in San Mateo with These Transportation Options:
San Mateo offers a large variety of transportation services with some geared towards seniors.
Get Around Senior Ride Program: San Mateo provides seniors 60+ the opportunity to schedule rides on demand for $5 per one-way ride. This is handy when you prefer not to utilize traditional city transportation.
Caltrain: Travels along the San Francisco Peninsula, through the South Bay to San Jose and Gilroy.
SamTrans: The San Mateo city bus offers retired seniors a chance to conveniently travel to their destination at a low cost.
Healthcare – Retiring in San Mateo or Walnut Creek Offers Seniors Quality Hospitals
As a senior, you will certainly want access to excellent healthcare facilities for routine visits and emergencies. If you retire in San Mateo or Walnut Creek, you can be sure to get quality care. Both cities offer two high performing hospitals and have skilled physicians.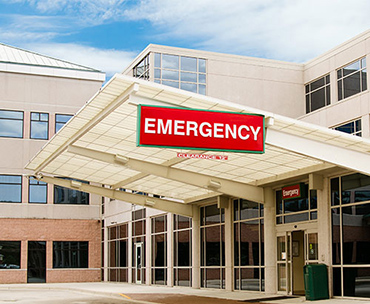 If a quality hospital is your number one concern when deciding if you should retire in Walnut Creek or San Mateo, you'll be happy to hear that both have top-rated hospitals in the area. Take a look at this brief summary of two area hospitals.
Walnut Creek John Muir Medical Center:
This fantastic hospital has been named by U.S. News and World Report, for 8 years in a row, as one of the nation, state, and region's premier health care providers. It features 554 licensed beds and is the only trauma center for Contra Costa County and sections of Solano County. This medical center specializes in orthopedics, rehabilitation, neurosciences, cardiac, emergency, trauma, as well as cancer care. Seniors retiring in Walnut Creek, California can feel confident utilizing this hospital. It's accredited by The Joint Commission for their compliance with their state-of-the-art high standards in regards to quality and safety.
San Mateo Medical Center:
The Joint Commission has recognized this hospital as a Top Performer on Key Quality Measures
®.
They're known for bettering performances on interventions that boost the likelihood of healthy results for patients in 4 areas – heart attacks, heart failure, pneumonia and surgical care. This hospital features 448 licensed beds. Seniors looking for a retirement community in San Mateo will feel at peace knowing there is quality care in the area.
Entertainment – Bay Area Activities & Places to Visit for Seniors
Keeping busy and socializing are key elements for experiencing a healthy lifestyle when you're retired. It's imperative that the location you choose to retire offers plenty of activities, events, and entertainment. Retiring in Walnut Creek or San Mateo can offer any active senior 55 plus the opportunity to get out and enjoy life. It's all a matter of what type of activities you enjoy that will determine which Northern, Ca Bay Area location is the best to retire in. In this retirement community comparison, we have gathered some entertainment/activities information that would be of interest to seniors considering Walnut Creek or San Mateo as a retirement destination. This will provide a general idea of what both locations have to offer their independent living senior retirement community.
What Seniors Can Look Forward to if they Retire in Walnut Creek
Northern California's Walnut Creek offers something for everyone – art, music, attractions, events, and more. It certainly lives up to the expectations of its thriving senior community when it comes to quality entertainment and activities. The residents of the Heritage Downtown Active Senior Living Center can relate to this. They have the advantage of living in the heart of Downtown Walnut Creek, where all the action is. Here is a sampling of things to do in Walnut Creek for retired seniors:
GREAT CLUBS
Walnut Creek Senior Club: This outstanding club caters to retired seniors by providing group activities of interest to those 55+. From bingo, and group painting, to ski trips, you will be sure to have a great time.
THE ARTS
Lesher Center for the Arts: A proud partner of the Heritage Downtown Senior Center, this well-known art venue features 3 theaters, a high-end gallery, and fine dining options. Their performances range from musicals, plays, the symphony, ballet, to hilarious comedy shows.
Walnut Creek Chamber Art & Wine Festival: This popular festival is in its 38th year and still going strong. It provides the East Bay Area retired seniors with great entertainment. This includes music, hand-made crafts, and over 200 artist booths, award-winning wines and microbrews, and plenty of food!
PLACES OF INTEREST
Boundary Oak Golf Course: Boundary Oak sports an 18-hole championship golf course, a driving range, and a convenient practice section with putting and chipping greens. This is certainly a retired golf enthusiast's dream course.
The Ruth Bancroft Garden: A spectacular world-renowned spacious garden that is visited by active retired seniors all year round. It provides a peaceful environment filled with lovely succulents and a variety of other drought-tolerant plants.
MEMORABLE EVENTS
Walnut Creek First Wednesdays: A retired senior in Walnut Creek will have something to look forward to every first Wednesday with the city's WCFW street festival. It includes music, dancing, food, wine, beer, fashion, shopping, and more!
Music & Movies Under the Stars: Join other seniors citizens for an evening of fun! This event features an outdoor movie screening. Live music plays before the movie, and you are encouraged to bring food you can enjoy while watching the movie.
What Seniors Can Look Forward to if they Retire in San Mateo
Retiring in San Mateo can offer seniors a mix of interesting places to visit and great events to attend! From playing golf to enjoying a summer music concert series, this city has you covered. Here is a sampling of things to do in San Mateo for seniors:
THE ARTS
Peninsula Ballet Theatre: After 50 years of performances, this Bay Area theatre has become an icon in the city of San Mateo. It hosts professional dancers that provide wonderful performances that are praised by local retired San Mateo seniors.
PLACES OF INTEREST
Poplar Creek Golf Course: Active seniors will enjoy playing this 18-hole championship golf course. It's located at the edge of the water with a creek running right through the course!
Coyote Point Recreation Area: Retired seniors of all ages will enjoy this recreation area. It contains a marina, along with a yacht club, and a nature museum. You can also walk along its beachfront promenade, go swimming, fishing, boating, or sailing.
MEMORABLE EVENT
Central Park Music Series: This music series offers free music during the summer months in Central Park. It's a way to get out and socialize with fellow seniors.
Senior Retirement Centers in San Mateo & Walnut Creek
The most important question is where will you live if you retire in San Mateo or Walnut Creek, Ca? Both cities offer a variety of great senior housing, but which is best for you?
Retirement Communities in San Mateo, Ca
San Mateo provides retiring seniors plenty of options when it comes to choosing the best place to retire. From active senior communities that offer many amenities to others that are more simple and affordable, you can be sure to find something that fits your needs. Do your research based on your specific needs to determine which San Mateo retirement community is best for you.
Retirement Communities in Walnut Creek, Ca
Walnut Creek also provides some excellent 55 plus retirement community options. Due to the popularity of the Heritage Downtown Active Senior Living Center, we will be focusing on what this fabulous retirement community provides for its senior residents.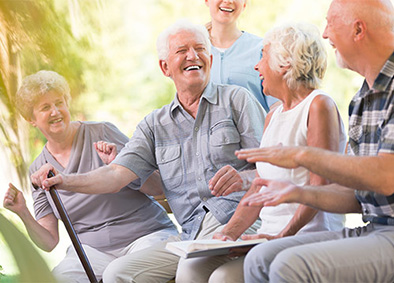 Heritage Downtown Senior Apartment Living
Often referred to as the Northern California Bay Area's #1 Active Senior Living community, the Heritage Downtown is popular for its scenic and convenient location, as well as its high-end amenities, services, and programs. These outstanding senior apartments provide an independent resort style living for those who have reached retirement. The Heritage Downtown is here for seniors 55+ who seek to better their lives. This Walnut Creek retirement community offers in-house award-winning dining. It also provides concierge service and a beautiful swimming pool and spa. Additionally, resident gardens are popular at this senior community, along with innovative technology centers, and senior fitness activities. This top-notch senior center is within walking distance of Downtown Walnut Creek. Here residents will find fine-dining, shopping, and many activities. Read more about making the
Heritage Downtown
your new home.
Compare Other Retirement Communities with Walnut Creek
We know that you will want to do a fair amount of research before making your final decision. With this in mind, check out these additional retirement community comparisons:
We Hope Our Walnut Creek and San Mateo Retirement Community Comparison has Been Helpful!
Deciding where you want to enjoy the rest of your life is an important decision. There are many factors to consider, and it's crucial to weigh all your options. You may even want to take a trip to visit San Mateo and Walnut Creek before making your final decision. Whether you find a retirement community in San Mateo, Ca that you love, or senior resort style housing in Walnut Creek, we hope you make the best of it and have a wonderful retirement! We would like to end this comparison with a glimpse of why the senior residents of the Heritage Downtown enjoy living in the heart of Downtown Walnut Creek so much. This exceptional video will give you an overall view of what this fabulous retirement community can offer retired seniors!
.
.