Walnut Creek vs Vallejo Retirement Community Comparison

For those of you who are searching for a fabulous Northern California senior retirement community, and you think you may want to retire in Vallejo, Ca or Walnut Creek, we would like to provide you with some helpful information! Finding that perfect retirement community can take a bit of time and research. So, to speed things up for you, we have gathered all the necessary details, and you will find them here, in this Vallejo vs Walnut Creek retirement community comparison. We hope that our comparison will assist you in your final decision as to which of these two Bay Area senior retirement communities you would like to reside in. [toc]
Retire in Vallejo or Walnut Creek?
Deciding where you would like to retire is a huge decision with a variety of things to consider. As a senior, there may be certain elements that are more important to you than others. You may be concerned about the area's climate, or, how you will get around town. Maybe you would like to retire in a city that offers a big art scene. Our retirement community comparison offers information on these topics and much more. This should provide you with everything you need to make an informed decision on whether to retire in the city of Vallejo or Walnut Creek.
Location – The California Bay Area
Now that you have narrowed it down to Vallejo, Ca or Walnut Creek, it would be a good idea to take a look at the specifics of each location. Is the area more urban or rural? Are there major accessible freeways? If you're not familiar with the area, questions like these can become overwhelming.
Take a look at these location specifics so you can get an idea of what area may be right for you: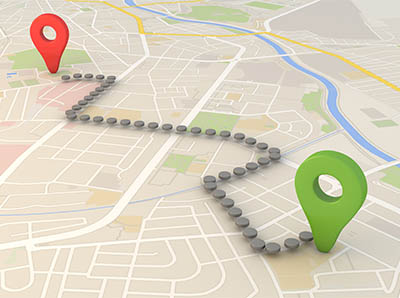 Walnut Creek:
This senior retirement community is located within the much talked about East Bay Area of Northern CA. The Heritage Downtown senior residents love this location due to its short drive to San Francisco. They also enjoy the easy access to major highways that head to Oakland, Sacramento, and San Jose. Being retired and not having to work opens up the opportunity to take frequent day trips. So, easy access to other beautiful and fun areas is certainly important. Located in Contra Costa County, this impressive senior citizen retirement city sports 2,700 acres of breathtaking open space near the foothills of Mount Diablo. Walnut Creek boasts an exciting city life that residents and visitors take advantage of on a daily basis. This city offers retired seniors incredible dining, many boutiques and various shops, as well as essential businesses. Seniors living in this area will love the fact that there is plenty of nature for group walks, hiking, exploring, and taking pictures.
Vallejo:
This possible retirement city is located in Solano County in the North Bay subregion of the San Francisco Bay Area. It rests on the northeastern shore of San Pablo Bay, which is about a half hour drive to San Francisco. This opens up day trip possibilities for those retired seniors who love to visit San Francisco. Vallejo's location provides those active seniors with the busy city life, as well as a bit of nature with close up views of the bay waters. Several major freeways pass through Vallejo, Ca and offer seniors perfect travel opportunities to conveniently visit the surrounding areas
Climate – Good Weather can be Found in Both Vallejo and Walnut Creek
As a retiring senior, you will want to make sure the retirement city you choose has the weather that's right for you. For example, those of you who have arthritis, your condition may feel worse when it's raining. So, avoiding a location that has too much rainfall would be in your best interest. Let's look at the weather for Vallejo and Walnut Creek and see which retirement area is best for you!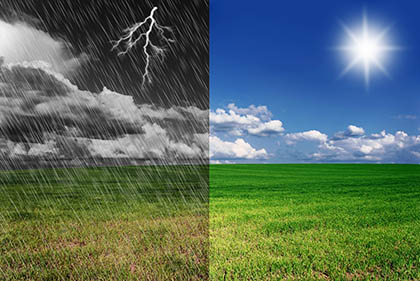 Walnut Creek:
You will find exceptional weather here in this popular Bay Area retirement community. It has a pleasant Mediterranean climate that the locals enjoy most of the year. Additionally, seniors who reside at the Heritage Downtown love the fact that that they are able to get out and enjoy their community year-round with blue skies and sunny days. It doesn't rain too often in Walnut Creek, but there is enough moisture to keep the area green. If you have heard people talking about that perfect California weather, well, you can find it here in Walnut Creek. The averages are 50s and 80s during certain seasons. If you retire in Walnut Creek, you will have great weather to look forward to!
Vallejo: This Northern California city seems to have similar rainfall patterns as Walnut Creek. Locals can expect mild coastal weather along with sunny days throughout the year. Vallejo is prone to occasional heat waves, more so than other Bay Area cities that are close to the Pacific Ocean. Its average lows run in the 50s and its highs are typically close to 90 degrees. Seniors who retire in Vallejo can expect average Bay Area weather.
Cost of Living – Retire in a City that's Affordable for Seniors
Due to the fact that most seniors have a set amount of money each month, a city's cost of living should be researched well. This especially holds true for the cost of retirement housing, the average grocery bill, and other important living expenses. Our research shows that retiring in Vallejo, Ca or Walnut Creek would be affordable for retiring seniors.
Population – Walnut Creek is Less Populated than Vallejo
The last thing a senior would want is to move into an overcrowded city. Or, a city that has a population of young people that is significantly higher than the number of seniors in the area. If you're considering retiring in Vallejo, Ca, you will find that this city is slightly more populated than Walnut Creek.
Vallejo is 12 percent more densely populated than Walnut Creek.
The median age is 10.8 percent younger in Vallejo than in Walnut Creek.
Senior citizens living at the Heritage Downtown Active Senior Living Luxury Apartments love the fact that Walnut Creek is not overpopulated. Additionally, Walnut Creek has a higher number of seniors living in the area. Take a look at these population numbers to see why Walnut Creek would be a wonderful retirement location:
The population in Walnut Creek is 68,516 with Vallejo housing over 120,599.
The percentage of senior citizens 65 to 74 living in Walnut Creek is 13% compared to Vallejo's 9.0%.
For those of you who are 85 and older, and are seeking out a senior retirement community that contains a larger number of 85 plus residents, have a look at these numbers:

Transportation – Independent Seniors Love to Get Out of the House!
If you are an independent active senior, then you know the importance of having great transportation options. Older adults realize all too well the outcome of being stuck at home, and that this can lead to isolation. Therefore, if you think you may want to retire in Vallejo, Ca or Walnut Creek, you will want to ensure the city offers adequate transportation to their senior residents. Here is an overview of what both city's transportation options are:
Transportation Options for those Who Retire in Walnut Creek: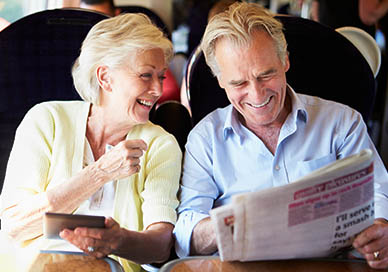 Walnut Creek provides impressive transportation services to their residents. The city even offers retired seniors special transportation options, making this a fantastic retirement location for seniors who love to get out of the house.
City Transit: Senior citizens retiring in Walnut Creek have access to the Advanced Rapid Transit System (BART). They can also utilize Walnut Creek's City Bus (County Connection). These city transportation services make it very easy for seniors to get around.
Complimentary Rides for Residents and Visitors: The city provides convenient free rides to those in need of traveling around town. This includes the Downtown Trolley, Creekside Shuttle, and the Shadelands Shuttle.
Senior & Paratransit Services: Retired seniors who reside in Walnut Creek have the opportunity to utilize the city's Rides for Seniors program. It's run by local volunteers and assists homebound seniors who are 60 or older. This is a perfect option for older adults who need transportation to take care of their medical needs, food, and other necessities.
Transportation Options for those Who Retire in Vallejo:
Retired seniors living in Vallejo will find there are convenient low-cost transportation options in the area. This will ensure you are able to go shopping, get medical care, visit different cities, and travel with friends.
BART & Amtrak Connections: Traveling around Solano County from Vallejo is simple with these two reliable subway and train services available. Check out this transportation page for more information.
SolTrans: Vallejo's city bus system is an inexpensive means of transportation for retired seniors to get where they need to go within Vallejo and the surrounding Bay Area.
Crime Rate – Retired Walnut Creek Locals Feel Safe with Less Crime
Some seniors feel that a city's crime rate is the most important determining factor when it comes to where they will retire. What good would it do to retire in a location where you don't feel safe leaving the house! Our research shows that if you retire in Vallejo, you will experience a much higher crime rate than Walnut Creek. Vallejo is still a great city to locate to, but if the city with the lowest crime rate wins in your book, then Walnut Creek may be where you will choose to retire. Take a look at these crime numbers:

1 = low crime and 100 = high crime
Healthcare – Retire in Vallejo or Walnut Creek for Great Medical Care
It's critical that seniors retire in a city that offers quality healthcare in regards to medical visits and emergencies. If you retire in Vallejo, Ca or Walnut Creek, you can expect good healthcare in both cities.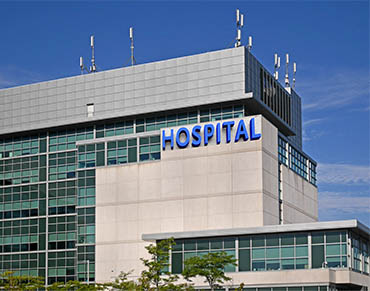 Walnut Creek and Vallejo, Ca offer retired senior citizens great hospitals and quality physicians. Take a look at these two professional hospitals in the area.
Walnut Creek John Muir Medical Center:
This exceptional hospital contains 554-licensed beds and is designated as the sole trauma center for all of Contra Costa County. John Muir is known for its advanced care in orthopedics, rehabilitation, neurosciences, cardiac, trauma, and cancer care. Furthermore, in a statement issued by U.S. News & World Report, this hospital was listed as one of the nation's premier healthcare providers. Whether you need care for surgery, a medical scan, or emergency care, John Muir Medical Center is a hospital you can trust.
Sutter Solano Medical Center:
This hospital, located in Vallejo, Ca, is fully accredited by The Joint Commission. It offers 102-licensed beds and presents their patients with skilled physicians, as well as modern medical equipment. Sutter Solano Medical Center specializes in emergency care, cardiology, intensive care, rehabilitation, and more.
Entertainment – Senior Activities in the Bay Area
Northern California's Bay Area offers a wide variety of entertainment and activities for retired seniors of all ages. Depending on which Bay Area city you reside in will determine what type of activities are available. We have gathered some information on fun and exciting things to do that would be of interest to older adults who are thinking about retiring in Vallejo or Walnut Creek, CA. Both cities seem to offer a good amount of entertainment. Let's take a look!
Seniors Retiring in Walnut Creek will be Able to Enjoy the Following Activities:
Walnut Creek is known for being a city that offers its retired senior citizens plenty of great entertainment and activities. No matter what day of the week it is, there always seems to be something going on. In fact, it's not uncommon for seniors from other Bay Area cities to travel to Walnut Creek for the day to take part in all this fabulous city has to offer. Here are a few things this East Bay Area favorite has to offer its retired residents:
SENIOR CLUB
Walnut Creek Senior Club: This club offers a variety of group activities for seniors of all ages who would like to get out and have some fun, as well as make a few friends. From bingo to a trip to the movies, you will be sure to have a great time!
ART RELATED ACTIVITIES
Lesher Center for the Arts: This sensational art center is well-known within the entire Bay Area, and a favorite of the seniors who reside at the Heritage Downtown. The center hosts fantastic plays, ballet performances, musicals, and more. It also houses a high-end art gallery, as well as superb fine-dining. If you are lucky enough to live within walking distance from the Lesher Center for the Arts, like the Heritage Downtown residents do, you will find yourself there on a weekly basis!
Walnut Creek Art & Wine Festival: This Northern California festival has been going strong for 38 years! Retired seniors in the Bay Area mark their calendars for this event and have a fantastic time with all it has to offer. You will find a variety of arts and crafts, excellent performances, vendor booths that will grab your attention, local wines and beer, along with delicious food!
GREAT PLACES TO GO
The Ruth Bancroft Garden: If you retire in Walnut Creek, you will become very familiar with this delightful garden. It's known for being a lovely example of "the art of garden design". The garden contains exquisite drought-tolerant plants for viewing and for purchase. Living in Walnut Creek will allow you to frequently see their beautiful aloes, agaves, and other plants, and experience why everyone visits this unique garden!
Boundary Oak Golf Course: If you love golf, then you are going to really enjoy playing a round at the Boundary Oak Golf Course. It features an 18-hole championship golf course. You will also find an impressive driving range and putting area. Need to improve your game, no problem, this course offers professional lessons!
LOCAL SOCIAL EVENTS
Walnut Creek First Wednesdays: Locals gather on the first Wednesday of each month with their friends and family for this wonderful street festival! It features spectacular music, dancing, fine wines and beer, plenty of shopping opportunities, and so much more.
Music & Movies Under the Stars: This activity is a favorite among retired seniors living in Walnut Creek. It provides an opportunity to get out and have some fun, as well as enjoy a movie under the stars. Various movies are played, from comedies to dramas, to action-packed thrillers, there is something for everyone. They also play music before each showing which makes for a great time. Those attending are encouraged to bring food or drinks.
Seniors Retiring in Vallejo will be Able to Enjoy the Following Activities:
Seniors will always find something interesting to do in Vallejo, CA. From the symphony to the museums, this city has you covered!
SENIOR CENTER
Florence Douglas Center: If you retire in Vallejo, Ca, you will want to get involved with this senior center. It caters to retired seniors, providing them with a variety of social activities. This can include anything from bingo to walking groups, as well as nutritional and educational services. Their tagline is "Encouraging Powerful Aging at 50 Plus". Definitely a great retirement community resource.
GREAT PLACES TO GO
Vallejo Symphony: Founded in 1931, this Northern Ca symphony is well-known among local Vallejo seniors. It boasts breathtaking classical and modern concerts that will have you coming back for more. Additionally, bar services are offered before and after each concert.
McCune Collection Museum: This unique museum houses art collections and rare books with an emphasis on printing throughout history. The collection includes samples of printing from the 16th to the 21st century, as well as actual printing presses from the 1920s.
LOCAL SOCIAL EVENT
Vallejo Garden Tour: This North Bay social event is a crowd favorite among retired Vallejo seniors. The tour takes you on a visit to 9 of the most beautiful gardens in the area. In addition to this, you can also stop by related vendor booths, buy amazing plants, and more!
55+ Senior Retirement Centers in Vallejo & Walnut Creek
Since you have read all about what it would be like to retire in Walnut Creek, Ca or Vallejo, you may have decided which city is best for and you and your needs. Now the fun part begins, finding the perfect retirement housing within that city. We will be providing a few facts in regards to retirement centers in Vallejo and Walnut Creek, but you can certainly fine-tune your research by searching the internet.
Senior Citizen Retirement Apartments in Vallejo, Ca
Will Vallejo be your new home? If so, there are plenty of great retirement facilities within this city. You will find retirement centers that offer luxury amenities and innovative resources, as well as lower-cost housing that will fit your retirement budget. No matter what your needs, you will find something that works for you. Just take your time to be sure you are making the right decision.
Senior Citizen Retirement Apartments in Walnut Creek, CA
The delightful city of Walnut Creek offers impressive senior citizen retirement community housing. We love the Heritage Downtown Active Senior Living Apartments, and so, this will be our featured senior center. Check out why these Walnut Creek senior apartments are so popular:
Heritage Downtown Senior Apartments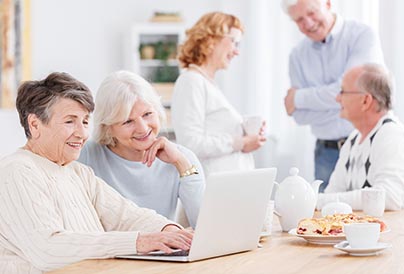 This East Bay Area favorite contains retired seniors from around the nation. It's been rated as the Bay Area's #1 retirement community and continues to grow in popularity each year. This Northern California active senior center is known for being located in an exceptional and central location. This is only one of its many great features. The Heritage Downtown Luxury Apartments showcase an outstanding resort-style atmosphere that any senior would just love. Furthermore, this Walnut Creek independent living center was created so that retired seniors would have a place to live a happy and enriched life. These Northern Cal senior apartments offer residents concierge service, group outings, and a beautiful swimming pool and spa. Additionally, you will find that fine-dining and resident gardens are available, as well as technology centers. With just a quick walk, the THD residents will be in the heart of Downtown Walnut Creek. This is where they do all their shopping, dining, and socializing. Read more about the
Heritage Downtown
and how you can make this your new retirement destination.
Not Sure You Want to Retire In Vallejo or Walnut Creek
If you love the Bay Area but you are still not sure where you would like to retire, take a look at these comparisons for San Jose, Oakland, and San Mateo:
Retire in Vallejo or Walnut Creek and Find the Perfect Bay Area Retirement Home
Finding a perfect place to retire can be a challenge when there are so many elements to think about. If you have decided to retire in Vallejo, Ca, we wish you the best. If it's Walnut Creek that you favor, we are sure you are going to love the area. No matter where you decide to retire, make the best of what your new city has to offer and enjoy your retirement! Knowing that Downtown Walnut Creek is such a fantastic area that seniors enjoy on a daily basis, we present to you this entertaining video. It will give you look into why Walnut Creek is such a perfect retirement location!
.
.