Walnut Creek vs San Jose Retirement Community Comparison

If you have decided that you would like to move to the beautiful California Bay Area to retire in San Jose or Walnut Creek, then this retirement community comparison will be an excellent resource for you! We have gathered extensive data to present a comprehensive comparison of these two retirement communities. Information that is essential to making such a big move has been included so you can be confident in your final decision. [toc]
Will You Retire in San Jose or Walnut Creek?
When it comes to finding the city that you might want to retire in, you may have a checklist of things that are important to you. A city's transportation or healthcare could be your number one priority, or, perhaps you are more concerned with the crime rate. We took these elements into consideration, and much more. This will ensure that you are well informed as to what San Jose and Walnut Creek, CA have to offer retired seniors. Let's dive in and learn about these two retirement cities!
Location – Northern CA Bay Area
Before you retire in San Jose or Walnut Creek, you will want to be familiar with what type of location each city is situated in. If you love to travel, you would not want to live in an area that has no freeway access! Or, maybe you would like to live in a location that has plenty of trees and nature. Whatever your preference, it's wise to know what a location has to offer before declaring it your new retirement community.
Let's see what both of these Bay Area retirement cities have to offer in regards to their locations:
Walnut Creek:
Located in the beautiful Northern CA Bay Area, this retirement city has it all – a perfect combination of both city and nature. Walnut Creek is just a short distance from the city of San Francisco, and has several major highways running through it. This provides easy access to other cities such as Oakland and Sacramento. It also offers independent seniors with the opportunity to travel around the area. Here are a few
destination ideas that retired seniors can explore in the East Bay Area
.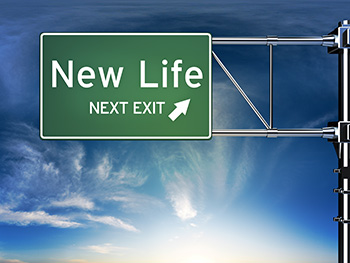 You will find Walnut Creek within the East Bay region of Contra Costa County, which is known for being a fantastic area to retire in. The senior citizens living in Walnut Creek enjoy 2,700 acres of natural open space that rests near the picturesque foothills of Mount Diablo. This offers locals a chance to get out and go on a hike or have a picnic surrounded by nature. Walnut Creek also sports a wonderful city life that seniors at the Heritage Downtown take part in while running errands, shopping, and dining. Find out more about why the
Heritage Downtown residents love Walnut Creek
.
San Jose:
This large city is located within Northern California's Santa Clara County. It rests on the southern shore of the Bay Area and covers 179.97 square miles. Major freeways go through San Jose enabling seniors to take quick trips to San Francisco. They can also easily travel to San Mateo, Santa Cruz, and other interesting cities within the area. Being the largest city in Northern California, this location has a lot going on. It boasts major city developments, big businesses, along with lots of shops. San Jose's location also provides its local seniors with wonderful ocean and mountain views.
Climate – San Jose & Walnut Creek Offer Great Weather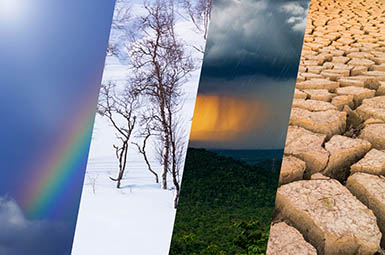 The city you retire in should have comfortable weather that you can enjoy all year round. Additionally, senior citizens are known to have certain conditions that are aggravated by specific weather. So, it's imperative that you research an area well before packing your bags. Let's see what type of climate these two retirement communities have to offer:
San Jose:
This Bay Area city experiences hot, dry summers and cool, mild, wet winters. The city itself will normally only see a light rainfall. At the same time, South San Jose experiences more rain, along with extreme temperatures, on occasion. Average temperatures run from the 50s to 80s. Overall, San Jose offers a climate that is considered to be comfortable.
Walnut Creek:
This Northern Cal city is known for having almost unbroken sunshine during the summer months. This is especially great for seniors who love to go on walks and soak up the sun. Also, you can classify Walnut Creek as having a Mediterranean climate which is said to be very comfortable all year round. This Bay Area city does not experience much rain. However, the area is still green and beautiful. Furthermore, locals at the Heritage Downtown enjoy typical temperatures ranging from 50s to 80s. They love the Weather that Walnut Creek provides!
Cost of Living – Walnut Creek is More Affordable Than San Jose
Senior citizens searching for a new retirement community would be wise to consider the cost of living of any city they are leaning towards. The cost of living could be the difference between having plenty of money left over at the end of the month, to possibly not even having enough to pay all your bills. If you are looking into San Jose, know that it's reported to be 15.3% more expensive than Walnut Creek, Ca. Here are a few averages of typical living expenses within both cities:
100 = National Average. Under 100 means less expensive than the U.S. averages. Above 100 means more expensive.
If You Retire in Walnut Creek You Will Experience These Cost of Living Averages:
Overall: 225.5
Housing: 478.2
Transportation: 137.5
If You Retire in San Jose You Will Experience These Cost of Living Averages:
Overall: 260.7
Housing: 579.1
Transportation: 170.7
Population – There are More Seniors in Walnut Creek Than San Jose
Overcrowded cities are normally not a favorite among retired seniors. So, if you are particular about the population numbers of the city you decide to retire in, you will want to know that San Jose has a much higher population count than Walnut Creek. Check out these stats for population, as well as the percentage of older adults:
San Jose is 40% more populated than Walnut Creek.
The median age is 12.2 percent younger in the city of San Jose than in Walnut Creek.
Senior citizens living at the Heritage Downtown Active Senior Living Apartments love the fact that Walnut Creek is not overpopulated. Additionally, Walnut Creek has a higher number of seniors living in the area, this makes Walnut Creek a popular senior community within the Bay Area. When choosing their retirement destination, Heritage Downtown residents expressed that the area's population was one of their determining factors. Take a look at these population numbers to see why Walnut Creek would be a wonderful retirement location:
Walnut Creek's population numbers come in at 68,516 while San Jose has over 1 million residents.
The percentage of older adults 65 to 74 residing in Walnut Creek is 13% compared to San Jose's 6.8%.
Seniors age 85 and older will want to pay special attention to these numbers when deciding to retire in Walnut Creek or San Jose:

Transportation – Independent Seniors Love to Get Out of the House!
A city's transportation options can mean the difference between being stuck at home and isolated to getting out and having a great time with fellow seniors. Plus, the ability to travel around the city to accomplish your errands, grab a bite to eat, or to simply go to your doctor's appointment is crucial.
Seniors Can Utilize These Walnut Creek Transportation Options:
Walnut Creek had the senior population in mind when they implemented their city transportation options. Take a look at these reliable and affordable means of transportation that will keep any senior active and independent.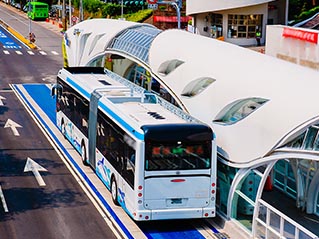 City Transit: If you are an active senior and love to get out and about, no problem! These two city transportation systems will have you covered. The City Bus (County Connection) is used often by retired seniors of all ages and gets them where they need to go. Older adults in Walnut Creek also utilize the city's Advanced Rapid Transit System (BART).
Popular Free Transportation: Walnut Creek offers senior citizens, as well as other residents, free rides within the city. These fantastic transportation options include the Shadelands Shuttle, the Downtown Trolley, as well as the Creekside Shuttle.
Senior Transportation: Walnut Creek Recreation has created a Senior Mini Bus Program that provides rides for $1 each way anywhere within the borders of the city. It uses volunteer drivers and is a terrific way to get your grocery shopping done, as well as other errands. In addition to this, older adults can take advantage of Walnut Creek's Rides for Seniors program. Volunteers graciously donate their time to help homebound seniors in need. The Rides for Seniors program is perfect for getting to a doctor's appointment, grocery shopping, and more.
Seniors Can Utilize These San Jose Transportation Options:
If you think you might retire in San Jose, this large city has plenty of transportation options for seniors. These free and paid means of transportation will have you traveling around the city in no time. Check out all the options that will be available if you become a San Jose resident.
Valley Transportation Authority (VTA): Provides bus and light rail services in San Jose, as well as other Santa Clara County locations.
Caltrain: Affordable rail service that's perfect for those seniors who would like to take day trips to San Francisco and other Bay Area cities.
Senior Outreach Transportation Program: Seniors who retire in San Jose will be able to benefit from this alternative means of transportation. Their goal is to assist seniors in living independent self-sufficient lives.
Crime Rate – Seniors Can Retire in a City that Has Less Crime
As a senior, you will want to make sure that you and your belongings will be safe in the city that you retire in. Doing your research before you make your retirement destination decision will give you a peace of mind, and allow you to feel confident that you are moving to a safe location. If you would like to retire in San Jose, know that its crime rate is higher than in Walnut Creek. San Jose is still in the "safe zone", but if you are searching for the best crime numbers, Walnut Creek is a good choice.

1 = low crime and 100 = high crime
Healthcare – Retire in San Jose or Walnut Creek with Outstanding Hospitals
Seeking out a location that offers the best hospitals is one element in living a long healthy life. If you feel you would like to retire in Walnut Creek, you will find trustworthy hospitals and physicians. San Jose also provides its residents with excellent hospitals. Both cities offer quality care and professionalism you can count on. Take a look at these two fantastic hospitals that are available if you retire in Walnut Creek or San Jose: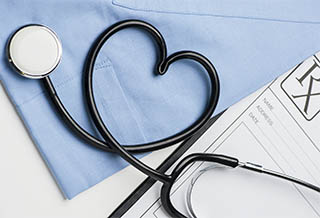 O'Connor Hospital:
Featuring 358 beds, this hospital is well-known nationally and caters to over 1 million residents who are residing in San Jose, Ca. Founded in 1889, it was actually one of the first hospitals in the county. O'Connor Hospital is recognized by the Joint Commission for Hospital National Quality Approval and Accreditation. With their vast inpatient and outpatient medical services, along with their impeccable reputation, if you retire in San Jose, you will be sure to get quality healthcare at O'Connor Hospital.
Walnut Creek John Muir Medical Center:
This local Walnut Creek hospital boasts 554-licensed beds and is known to be the only trauma center for the county of Contra Costa. This outstanding hospital is nationally recognized as specializing in orthopedics, rehabilitation, neurosciences, cardiac, trauma, and cancer care. Also, U.S. News & World Report has listed John Muir as one of the nation's premier healthcare providers. Their trained professional team of doctors are top-notch and provide care you can trust.
Entertainment – Activities for Older Adults in the Bay Area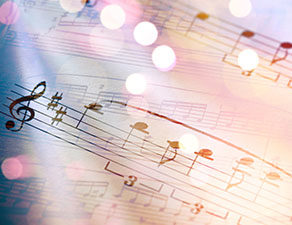 Whether you retire in San Jose or Walnut Creek, these sunny California Bay Area cities offer plenty of fun and interesting things to do for older adults. From playing a round of golf to attending a symphony, there is always something going on! We have rounded up a few facts on San Jose and Walnut Creek's activities for seniors. Let's dive in:
Seniors Citizens Who Retire in Walnut Creek Can Take Part in These Activities:
If you're an active senior you will want to check out all that Walnut Creek has to offer its retirement community. The city seems to organize something for everyone – from annual festivals to outdoor community movie screenings. The senior residents that reside at the Heritage Downtown Luxury Apartments never seen to run out of things to do in Walnut Creek! Let's find out what this city has going on:
WALNUT CREEK SENIOR CLUB
Walnut Creek Senior Club: If you are a social butterfly, you will love taking part in Walnut Creek's Senior Club's group activities. They always have something planned for retired seniors that will allow them to meet new people and have a great time. From trips to the movies to the ever-popular bingo night, you will have a blast!
WALNUT CREEK ART RELATED ACTIVITIES
Lesher Center for the Arts: This East Bay favorite has so much to offer the seniors of Walnut Creek that some visit it on a weekly basis. It's here that you will find many of the Heritage Downtown residents enjoying such things as musicals, plays, ballet performances, and so much more. You can even take a walk through their well-known art gallery, as well as enjoy fine-dining.
Walnut Creek Art & Wine Festival: 38 years later and this festival is still bringing in retired seniors from all over the Bay Area. If you retire in Walnut Creek, you will have the privilege of attending this wonderful festival without the drive! Additionally, if you love arts & crafts, as well as fine wines and excellent craft beers, then this local event is for you. You can also enjoy live performances as well as a variety of interesting vendor booths.
GREAT PLACES TO GO IN WALNUT CREEK
The Ruth Bancroft Garden: Do you love drought-tolerant plants? If the answer is yes, then this famous garden will become your second home. Retired seniors of the Heritage Downtown have nothing but positive things to say about this lovely garden. There is more to do than just admire the garden though, you can also take part in classes as well as purchases your very own succulents.
Boundary Oak Golf Course: This much talked about golf course offers professional and amateur players a chance to experience their 18-hole championship golf course. You can also visit their amazing clubhouse, restaurants, and see stunning views of the San Ramon Valley area. They also offer golf lessons if you are looking to impress your friends.
If you would like to branch out and find even more things to do in the Bay Area, take a look at this fabulous
Retired Senior Destination Guide
!
LOCAL EVENTS IN WALNUT CREEK
Walnut Creek First Wednesdays: If you retire in Walnut Creek, you will find yourself enjoying the festivities that this city organizes on the first Wednesday of each month. This fantastic festival showcases great music, and of course dancing. You will also find your favorite wine and beer, along with a chance for shopping and socializing with fellow seniors!
Music & Movies Under the Stars: Seniors who love getting together with friends to enjoy a good movie will certainly want to attend Walnut Creek's outdoor movie nights. You will also get a chance to hear your favorite music before the show starts. It's common for moviegoers to bring some dinner or snacks!
Seniors Citizens Who Retire in San Jose Can Take Part in These Activities:
San Jose is a big city, and with that comes a variety of entertainment for seniors to choose from. From visiting a museum to stopping by one of their many local festivals, you will have plenty of interesting activities to get involved in. Here are a few things we thought might be fun for seniors:
SAN JOSE SENIOR CENTER
Florence Douglas Center: If you retire in San Jose, CA, you will want to get involved with this senior center. It caters to retired seniors, providing them with a variety of social activities. This can include anything from bingo to walking groups, as well as nutritional and educational services. Their tagline is "Encouraging Powerful Aging at 50 Plus". Definitely a great retirement community resource.
GREAT PLACES TO GO IN SAN JOSE

San Jose Museum of Art: This museum is adored by local San Jose seniors. It features West Coast art and is certainly a hot spot for cultural enthusiasts. While visiting the museum, you can enjoy paintings, photography, sculptures, and other mediums as well. This world-renowned museum is a must-see if you retire in San Jose.
Santana Row: Local seniors love spending time strolling up and down Santana Row with their friends. If you retire in San Jose, you will most likely find yourself there also. Whether it's to window shop their 50+ stores, or, dine at one of their 30 restaurants, it's always a good time. Perhaps you enjoy live music, if so, you can also find that on Santana Row.
LOCAL SOCIAL EVENT IN SAN JOSE
Pow! Wow! San Jose: This internationally recognized arts & culture festival lasts a full week and offers much entertainment to retired seniors in San Jose. The festival celebrates cultural diversity through live art and music. Part of this is accomplished with murals that are simultaneously painted within the city. Educational activities are also featured, as well as artist talks. It's a creative and interesting festival that will catch the attention of anyone who attends.
Active Senior Living Retirement Housing in San Jose & Walnut Creek
If you now know that you would like to retire in San Jose or Walnut Creek, it's time to pinpoint exactly where you would like to reside within that city. Selecting your new senior retirement housing should be done carefully. This is because you will want to ensure that you choose a place that you will absolutely love! There are a wide variety of senior homes in Walnut Creek and San Jose. Let's take a closer look:
Find Senior Retirement Housing in San Jose, CA
For those seniors who will retire in San Jose, you are in luck. With San Jose being such a large city, there are a lot of options when it comes to retirement homes. If you are on a low budget, no problem! San Jose has options that will fit your money situation. Make sure to do your research and compare a few senior homes before making your big decision.
Find Senior Retirement Housing in Walnut, CA
The popular retirement community of Walnut Creek provides outstanding senior housing. Because we are partial to the Heritage Downtown Active Senior Living community, we will be going over all that this terrific place has to offer!
Heritage Downtown Senior Living Luxury Apartments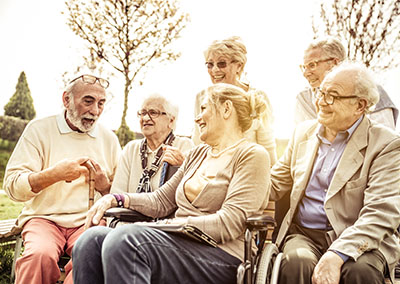 This San Francisco Bay Area retirement community in Walnut Creek is a popular choice for active seniors. This is due to the Heritage Downtown's status of being the #1 senior retirement center in the Bay Area. Its prime location, as well as
all they have to offer their senior residents,
has kept the Heritage Downtown on the radar of many retiring seniors across the nation. These Bay Area affordable senior apartments feature an exceptional resort-style setting that their independent residents are proud of and enjoy immensely. Additionally, the mission of the Heritage Downtown is to provide an environment that supports an enriched and fulfilled life. The older adults living at the Heritage Downtown benefit from their concierge service, weekly activities and day trips, as well as their time spent relaxing in the swimming pool and spa.
Award winning dining
and lovely resident gardens are on the premises, along with state-of-the-art technology centers. Downtown Walnut Creek is within walking distance to the Heritage Downtown, and seniors take full advantage of this! Downtown Walnut Creek provides lots of shopping opportunities and plenty of places to eat. It's a great place to explore and meet new people. Read more about the
Heritage Downtown
and how you can make this your new retirement destination.
Additional Retirement Communities for Older Adults
If you would like to compare other Bay Area cities with Walnut Creek before making your big decision, take a look at these additional comparisons:
Settle into Your New Retirement Community and Enjoy Life!
Deciding if you should retire in Walnut Creek or San Jose, CA is just the start of your new adventure. There is a lot to consider! So, we hope that our retirement community comparison has helped you lean one way or another. No matter what you decide, enjoy all your new city has to offer, make new friends, and live life to the fullest! Take a look at this memorable video of what Downtown Walnut Creek has to offer you if you relocate to this charming retirement community!
.
.