The Heritage Downtown Active Senior Living resort style apartments are situated in the heart of Walnut Creek, CA. This beautiful Northern California Bay Area is known for its perfect weather all year round. This makes for a lovely location for their senior community to plan day trips, afternoon getaways, as well as attend special bay area events.
While The Heritage Downtown provides enriching activities and events for their senior residents, they also realize the importance of getting out into the community to experience new things, keep active, and to just have some fun.
Senior Friendly Things to do in the Northern CA Bay Area
Active 55 plus seniors will have many outing opportunities if they are visiting or reside in the Northern California Bay Area. From must-see performances to strolling through top-rated historical museums, this area provides something for everyone. This informative article is just a preview of The Heritage Downtown's fantastic Active Senior Guide to Northern California Bay Area Destinations. The guide explores all the wonderful activities that seniors 55+ would enjoy in the San Francisco Bay Area, East, North, and South Bay, as well as the Peninsula.
The East Bay Area Provides Afternoon Getaways for Seniors
For those older adults that like to get out and explore, the East Bay Area is filled with many great places for visiting and keeping busy. Let's take a look at what might be your next destination spot.
The Berkeley Art Museum: Seniors will enjoy this fantastic museum that combines a mix of art, theater, film, and musical performances. It also provides the opportunity to take guided tours, attend lectures, and participate in workshops. Their exhibits include historical and modern elements with a wide range of topics. From paintings, sculpture, photography, and other mediums, these exhibits will certainly grab your attention. The Berkeley Art Museum also offers seniors 65+ a reduced admissions fee.
The Niles Essanay Silent Film Museum: This Northern Cal hidden gem has become a senior hot spot. It's perfect for those movie buffs who love the silver screen. The museum explores silent film's rich history and features actual film artifacts. It provides a way to rediscover silent filmmaking from planning, production, to the final show. In addition to this, you can enjoy live piano as you watch a silent film. Tours are available and they also offer a fun gift shop. It's conveniently located in the beautiful bay area city of Fremont, CA.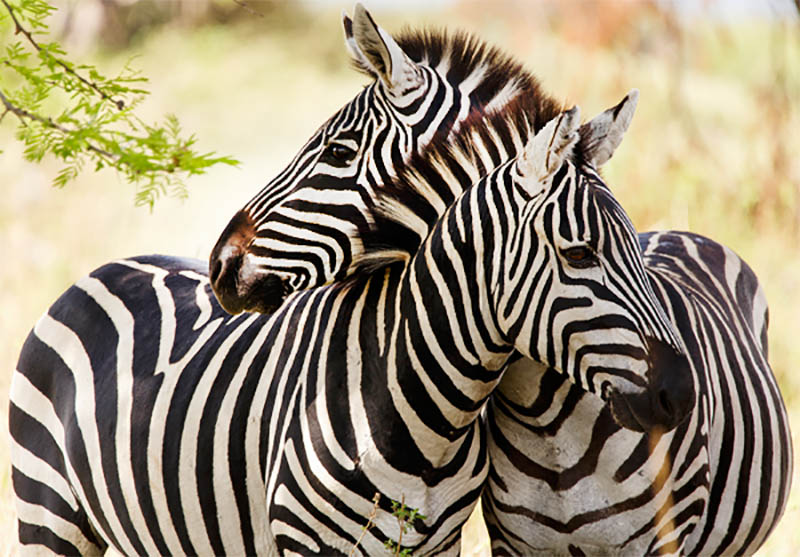 The Oakland Zoo: A favorite among seniors in the Northern California Bay Area, and for good reason. Established in 1922, this zoo houses almost 700 exotic animals. It provides a chance to see live bears, zebras, elephants, wolves, and lions. They also showcase vibrantly colored tropical rainforest birds. You will be sure to see something that sparks your interest. This zoo is a senior tourist attraction that you won't want to miss. They even offer discounted tickets for senior citizens which makes this destination affordable. Have fun and don't forget to bring your camera!
Walnut Creek – A Favorite Among The Heritage Downtown 55+ Residents
We would like to call special attention to one popular location within the East Bay Area of Northern California, which would be Walnut Creek. This area has a thriving senior community that takes full advantage of all this exciting city has to offer. The Heritage downtown Senior Apartment residents have the pleasure of living in the heart of downtown Walnut Creek. They certainly won't have to travel far to find quality entertainment. Let's take a look at a few places to visit in this East Bay favorite.
Lesher Center for the Arts: Owned by the City of Walnut Creek, and a partner of The Heritage Downtown Active Living Senior Apartment Community, it attracts seniors of all ages, year round. It showcases notable arts and entertainment for its community as well as senior tourists from other northern ca areas. This fabulous venue features three theaters, the Bedford Art Gallery, and fine dining options. You can catch a variety of performances such as ballet, musicals and plays, along with some comedy and improv. The California Symphony and other exceptional musical performances can also be enjoyed at this premier art center. Inquire about senior rates to get the best price possible.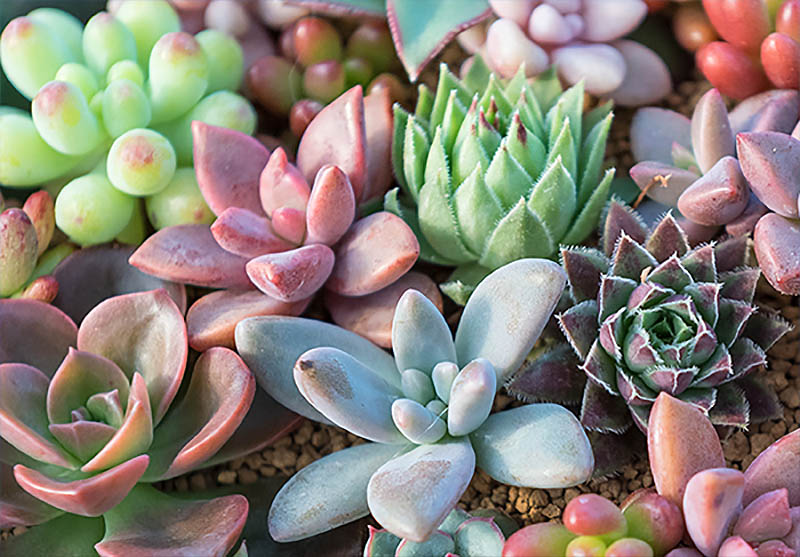 The Ruth Bancroft Garden: This world-renowned 3.5-acre garden is the home of a vast array of beautiful succulents and other drought-tolerant plants. Living to be 109, Ruth Bancroft dedicated much time to developing this garden. She created an interesting and peaceful environment for seniors looking to spend some time surrounded by nature. This bay area garden offers tours, workshops, special events, and also has plants for sale. Discounted admission fees apply to seniors 65 and older.
Senior Day Trips to the Northern Cal San Francisco Bay Area
Depending on what area of the bay you are visiting, you can travel over Golden Gate Bridge to find a host of wonderful places to visit that are great for seniors. Additionally, this part of the Northern California Bay Area is known for being exceptionally beautiful. No matter what your preference, this famous bay area city has much to offer its visitors.
AT&T Baseball Park: If you grew up singing "Take Me Out to the Ball Game", or have a fondness for sports, then this is the place to visit. It's a great event for senior group outings, as well as just simply attending with a few friends. Either way, you will be sure to enjoy a good game. The stadium is located where Mission Bay meets the South Beach, allowing for spectacular views while at the game.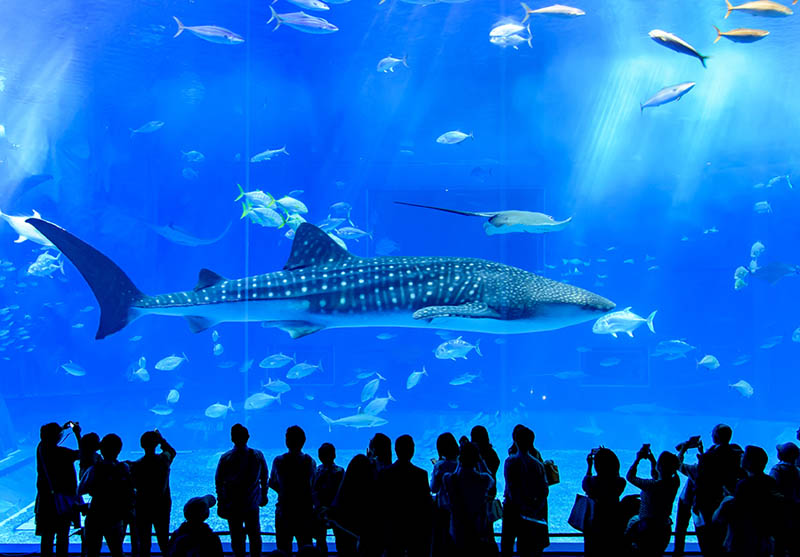 Aquarium of the Bay: Situated on the historic San Francisco waterfront, this is one of the bay areas finest aquariums. It showcases Northern California aquatic life with walkthrough tunnel exhibits, touch pools, and more. Come and see exciting sharks, jellyfish, as well as otters. The aquarium offers seniors 65+ discounted tickets.
San Francisco Whale Tours: This company offers several whale watching tour adventures that will provide a memorable experience. They start in the San Francisco Bay and proceed to the Pacific Ocean. You will experience stunning views of the Humpback, Blue, and Gray Whales. You may also catch a glimpse of playful seals and dolphins. This tour will give you a chance to see the beautiful Northern CA coastline while you enjoy a relaxing cruise. They offer a small discount for seniors 60+ and are located at Pier 39. It might get a little cold, so be sure to bring your jacket.
The Northern California Bay Area – A Great Place for Seniors
Whether you are a senior looking for interesting activities in the Northern California Bay Area, or you are searching for a great place to take your parents for some fun, we hope this article has been helpful. On behalf of The Heritage Downtown and all their senior residents that love to take day trips around the Bay Area, we wish you safe and happy travels.
To get more ideas for senior day trips and afternoon getaways, take a look at The Heritage Downtown's Active Senior Guide to Northern California Bay Area Destinations. It provides 30 interesting and fun travel hot spots that would be of interest to seniors of all ages.