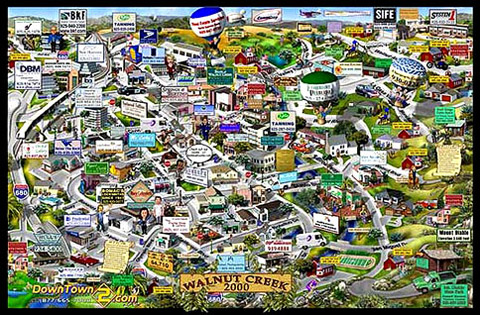 At The Heritage Downtown, we are all about community involvement and partnerships. Our philosophy is that everyone benefits from working together to improve and grow the community, and here in Walnut Creek our downtown location provides us the perfect opportunity to do so!
Our many local partnerships include The Lesher Center for the Performing Arts, which is in easy walking distance for our residents! We continue to grow our partnerships as part of our commitment to a better lifestyle for our residents.
Why Seniors have made The Heritage Downtown (THD), the number one Active Senior Living Apartment Community, is best Understood in six specific categories. THD works to identify the various "Loves for Life" for each individual resident and continuously develops targeted programs that provide a loving approach to, the performing arts, fine dining, wines of the world, gardening, shopping and walking tours of all kinds.
CLICK ON ANY IMAGE BELOW TO LEARN MORE ABOUT OUR "DOWNTOWN WHY?"
Downtown Music & Wine Club
Physical and mental fitness is the number 1 and 2 benefits for Senior Living at The Heritage Downtown.  Active Senior Living at The Heritage Downtown is focused on providing ideal walking access to the VIP relationships of our most important venues, including the  Arts, Live Music, Fine Dining, Wine Club, and Gardening Cuisine Club, as well as the First-Class Shopping and our Walking Tours.
You can click on any one of the 6 categories in Downtown Why? to learn specific information connecting The Heritage Downtown with each category, and these VIP relationships are just part of the guiding principals we utilize to continue to build ourselves and remain the "number-one" Active Senior Living Apartment Community in Walnut Creek, California.
The Heritage Downtown has created on-site support to emphasize the Downtown options available to all of our residents.  We include our own 5-Star on-site restaurant, Newton's, as a top destination within walking distance of downtown Walnut Creek.