Walnut Creek vs Berkeley Retirement Community Comparison

Do you have your eye on a great Berkeley retirement community, but your also considering Walnut Creek? If so, we can help you come to a conclusion as to which Bay Area city is best for you and your needs. Our Walnut Creek vs Berkeley Retirement Community Comparison contains all the essential information that a retiring senior would need to know before packing their bags. We cover topics such as senior transportation, entertainment, the climate, and more. So, let's get started in finding a place for you to retire within the San Francisco Bay Area! [toc]
Retirement Communities in Berkeley and Walnut Creek
Although it may take some time, doing your research and thoroughly looking into retirement communities you are interested in is well worth the time spent. So, if you think the Northern California city you may want to retire is perfect before even checking out the fine details, you may be in for a big surprise once you get there. So, it's best to look into the elements that may be important to you as a retiring senior. This could include the city's crime rate, transportation, or weather, and so on. We have done the bulk of the research on these two Bay Area retirement communities so you won't have to. Let's take a look at what we found so you can figure out if you will be retiring in the city of Berkeley, CA, or Walnut Creek.
Location – Retire in a Beautiful Northern CA City
They say location is everything, and they may just be right. Northern CA is a wonderful place to retire. It sports a multitude of positive elements that make it the perfect place to retire. Furthermore, we feel that residing in a Berkeley CA retirement community, or, Walnut Creek, will place you in a location that you would be happy to call your home.
See what both Berkeley and Walnut Creek's location have to offer retired seniors:
Walnut Creek:
This popular San Francisco Bay Area retirement community is located in Contra Costa County, and offers easy access to major highways. This is important if you're an active senior who loves to travel. These highways lead to other fantastic areas within the Bay Area, and will take you to San Francisco in under 30 minutes. The residents of The
Heritage Downtown senior apartments
take full advantage of this and often plan
senior day trips
. Getting out and about within your surrounding area is essential for living an active and interesting life. For those who love to stay local, Walnut Creek's location has much to offer. This area is enjoyed by all, especially with its fabulous wide open landscape that makes for a great place to take a hike or walk through nature. If you're a city lover, Walnut Creek has you covered. Downtown Walnut Creek is frequently visited by seniors of all ages who love to shop, dine, and socialize. In short, the retirement city of Walnut Creek is in a great location for seniors looking to enjoy life!
Berkeley:
This NorCal retirement community is located within Alameda County and rests on the East Shore of the San Francisco Bay. Its location boasts a medium size city landscape. Therefore, you won't have a problem when it comes to finding great shopping and dining destinations. Along with this, Berkeley contains several major freeways and is just a short driving distance from the ever-popular city of San Francisco. Berkeley, CA would be a great city to live in if you like to travel around the Bay Area. It conveniently borders Contra Costa County, Albany, and Emeryville. Overall, Berkeley's location would be wonderful for those seniors who love to live by the water, like to travel, and enjoy the city life.
Climate – Petaluma and Walnut Creek Offer Typical Bay Area Weather
It's important to research an area's average weather, especially if you're trying to avoid certain temperatures or rainy locations. Walnut Creek and Berkeley offer their retired seniors great Bay Area weather. Although, Berkeley has a slightly higher rainfall percentage and cooler temperatures during certain times of the year. Take a look at what these two cities experience as far as the weather is concerned.
Walnut Creek:
Those that love to get out in the mornings are going enjoy retiring in Walnut Creek. This East Bay favorite provides cooler temperatures during the first part of the day, offering active seniors a chance to take walks before the day warms up. The seniors who reside at The Heritage Downtown love this city's average temperatures which range from 50s-80s. Also, while living in Walnut Creek, you will be sure to enjoy plenty of sunny days throughout the year. If you happen to have arthritis that is aggravated by too much rainfall, know that this city has low rainfall averages, but has enough to keep the area green and beautiful. If you end up retiring in Walnut Creek, CA, you will certainly be pleased with the weather.
Berkeley: Retiring in a San Francisco Bay Area city such as Berkeley will provide you with cooler than average summers, along with wet winters. On hot days, you can expect low clouds and fog in the mornings before the day warms up. Berkeley's average temperature ranges from the low 40s to mid 70s. The typical annual rainfall is 25.40 inches, with rainstorms during the winter season. July and August can be a bit cooler than average Bay Area cities because of its frequent sea breezes. Although Berkeley can sometimes be on the colder side, it's still a fantastic East Bay Area retirement community.

Cost of Living – Settle in a Bay Area Community that You Can Afford
Most retired senior citizens are concerned about an area's cost of living when searching for that perfect Northern CA retirement community. If this sounds like you, then retiring in Walnut Creek will give you a slightly lower cost of living. Berkeley is 27.5% more expensive than the city of Walnut Creek. Check out these cost of living comparisons:
Retire in Walnut Creek with these Cost of Living Numbers:
Overall: 225.5
Housing: 478.2
Retire in Berkeley with these Cost of Living Numbers:
Overall: 287.5
Housing: 694.6
100 = National Average. Under 100 means less expensive than the U.S. averages. Above 100 means more expensive.
Population – Walnut Creek Comes Out On Top
If you enjoy the city life, then retiring in Berkeley CA would be a smart move. Berkeley sports a population number of 120,179, which is on the larger side. On the other hand, Walnut Creek features a lower number of 68,516. In addition to this, if you have a preference for living in a retirement community that has residents closer to your age, it's worth mentioning that Walnut Creek has a higher number of senior citizens. Check out these population statistics that will help you determine if a retirement community in Berkeley or Walnut Creek would be right for you:
Berkeley is 70% more densely populated than the city of Walnut Creek.
The median age is 17.6 years younger in Berkeley than the retirement community of Walnut Creek.
For those seniors who love to hang out with the older crowd, see our 85 and over statistics:

Transportation – Retired Seniors Require Excellent Mobility Options
There are many retirement communities in Northern California, but it's important to know if they offer optimal city transportation options or not. For instance, you may be fond of a particular city, but if you're not able to get out and about, it can negatively affect you. With this in mind, we researched the transportation options that would be available to you if you were to retire in Berkeley or Walnut Creek.
Retirement Communities in Walnut Creek Offer Reliable Transportation Options:
Active 55 plus seniors who reside in Walnut Creek will have no problems getting around town, or traveling around the Bay Area. This fabulous city offers its residents many reliable transportation options that assist seniors in leading active lifestyles. See what options this East Bay retirement community provides for its independent seniors.
City Transit: The city bus, County Connection is a popular option, especially among the residents of The Downtown Heritage Senior Apartments. It provides them with a low cost, easily accessible, and reliable way to get around. Additionally, Walnut Creek residents can also utilize the Bay Area Rapid Transit System. It's perfect for traveling to the surrounding areas for an afternoon getaway!
Ride the Trolley: For those active Bay Area seniors who love to dine and shop, you will become very familiar with the Downtown Trolley. It operates seven days a week and makes frequent trips to downtown Walnut Creek.
Catch a Shuttle: Walnut Creek offers two fantastic shuttles – the Creekside and Shadelands Shuttle. These reliable shuttles are free to ride and will allow you to travel around the city of Walnut Creek.
Senior-Specific Transportation: If you reside in this San Francisco Bay Area retirement community, you will have access to its Senior Mini Bus Program. Seniors are only charged $1 each way when traveling within the city of Walnut Creek. In addition to this, a Rides for Seniors program is available and will enable seniors of Walnut Creek to do their shopping and run errands.
Retirement Communities in Berkeley Offer These Transportation Options:
Being the bustling city that it is, Berkeley, CA has several great transportation options available. From the city bus to special rides for those who are unable to utilize the public transit, Berkeley has you covered.
BART (Bay Area Rapid Transit): If you're an independent active senior, you're in luck because Berkeley features three BART stations that will have you traveling in no time.
A.C. Transit (Alameda County Transit): If you go with a retirement community in Berkeley, you will have no problem getting where you need to go. The city bus has many routes and operates at an affordable price. It makes running your errands simple and cost-effective.
East Bay Paratransit: This means of transportation is a public transit service created for individuals that are not able to utilize the AC Transit or BART. This service is typically used by residents who have a disability or health conditions. Vans are equipped with a wheelchair lift and make traveling convenient.
Crime Rate – Retire in a Safe Northern CA Retirement Community
Safety should you be your primary concern when looking for the best place to retire in Berkeley, CA or Walnut Creek. We did some upfront research and found that both East Bay cities have decent crime rates, with Walnut Creek boasting safer numbers. Take a look at these crime rate statistics of both cities:
Crime Rate in Walnut Creek: 11.7
Crime Rate in Berkeley: 28.5
On a scale from 1 through 100 with 1 being low crime and 100 being high crime.
Healthcare – Senior Citizens Require Quality Bay Area Hospitals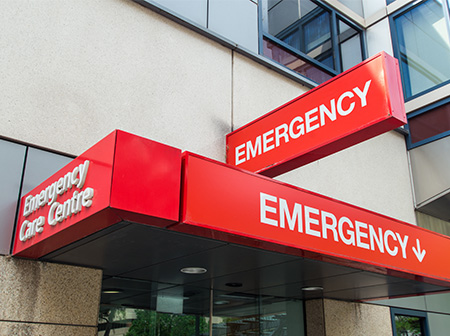 For most seniors, once they reach the age of retirement, healthcare can become a priority. Therefore, when looking for the best retirement community in the Bay Area, you will want to place a special emphasis on the medical facilities in the area. We gathered some important information on two hospitals that may be of interest to you if you retire in Berkeley or Walnut Creek.
Walnut Creek John Muir Medical Center:
Said to be one of the best medical facilities in the area, this East Bay hospital has been rated by U.S. News & World Report as one of the nation's premier health care providers. Its specialties include areas of the medical field that would be helpful to seniors 55 plus. This includes orthopedics, rehabilitation, neurosciences, cardiac, trauma, and cancer care, as well as others. Excellent physicians and top-of-the-line medical equipment fill this hospital and are just a few of the many things that gives John Muir Medical Center its great reputation.
Alta Bates Summit Medical Center: This quality hospital offers excellent care to seniors of all ages. It has a nationally recognized cardiovascular center and was voted one of the nation's top 40 cardiovascular hospitals by Truven Health Analytics. Additionally, it was listed in the top 50 hospitals in the country for cardiac surgery by Consumer Reports. Furthermore, this hospital offers an outstanding emergency care center. So, if you are concerned about moving to this Northern CA Bay Area city because you were not sure if it offers quality healthcare, you can rest assured that you will be taken care of.
Entertainment – San Francisco Bay Area Cities that Make Life Fun
If you move to a 55+ retirement community in Berkeley, or independent senior housing in Walnut Creek, you will be sure to have a great time. The seniors of The Heritage Downtown Active Senior Apartments have plenty to keep them entertained while residing in Walnut Creek. As for Berkeley, this city has much to offer also.
Find Out What Entertaining Activities Walnut Creek Has to Offer:
When it comes to popular retirement communities in the Northern CA Bay Area, Walnut Creek is on the list! In part because this senior-friendly community has more than its fair share of fun and interesting things to do. If you become a retired Walnut Creek senior, you will find yourself catching a play, enjoying a musical, or even sipping wine with your friends at a local winery. Let's dive into what this awesome Bay Area retirement community has going on:
GREAT PLACES TO GO
Lesher Center for the Arts: This fabulous center is the pride and joy of Walnut Creek. So much so that The Heritage Downtown partnered with the Lesher Center for the Arts. Additionally, seniors from other retirement communities within the San Francisco Bay area frequently stop by to enjoy some fantastic entertainment. They offer a wide array of entertainment such as comedy shows, much talked about plays and ballets, and a lot more. The Bedford Art Gallery is located in the center and is certainly worth a visit!
Walnut Creek Art & Wine Festival: Living in a Northern California Bay Area city such as this has its perks, and this is one of them! Enjoy a day of fun at this famous Bay Area festival! They showcase great food, wine and beer, live bands, and, of course, quality art.
Walnut Creek Shadowbrook Winery: If you are one to sip wine with a few friends, then you will love this local Walnut Creek winery. Once there, you will most likely find a few residents of The Heritage Downtown Luxury Apartments having a great time. Shadowbrook Winery boasts innovative equipment that produces award-winning wine. Furthermore, they have created a welcoming environment that will have you and your fellow seniors coming back for more!
LOCAL SOCIAL EVENTS
Walnut Creek First Wednesdays: If you make Walnut Creek your new East Bay retirement community, you will want to mark your calendar for May through September. This will be a reminder to attend this popular NorCal street festival. Seniors of all ages attend this exceptionally fun event. They have the time of their life as they hear great music, enjoy wonderful festival food, drinks, and more. Additionally, local artist display their works of art for all to see.
Music & Movies Under the Stars: If you can't resist a good movie, along with great company, then you won't want to miss the Music & Movies Under the Stars series. You can gather with fellow seniors as this Walnut Creek retirement community hosts entertaining evenings of popular movie screenings and music!
A MUST-JOIN SENIOR CLUB
Walnut Creek Senior Club: Do you love to socialize? If so, once Walnut Creek becomes your official retirement community, then you will have to visit this fabulous senior club. It's perfect for those independent active seniors who want to get more involved and meet new people. Play the ever-popular game of bingo, take a hike in nature with a group of seniors, and much more.
Walnut Creek has much to offer its retired seniors by way of entertainment, but if you want to explore the surrounding area, take a look at this
Senior Citizen Bay Area Destination Guide.
Find Out What Entertaining Activities Berkeley Has to Offer:
With Berkeley being a good size city, you won't have to worry about running out of entertaining things to do. From art centers to walks in the park, this San Francisco retirement community is the place to be.
PLACES TO VISIT IN BERKELEY:
Berkeley Country Club: Going strong since the 1920s, this course is considered a premier place to golf. It features a well-manicured course, putting greens, a driving range, and more. Once there, you will notice that this Berkeley retirement community golf course showcases incredible San Francisco Bay views! Furthermore, you can stop by the Grill House after a round of golf for a bite to eat. Or, visit the Golf Shop for a few accessories or gifts.
David Brower Center: This Bay Area center provides a wonderful space for seniors to view unique environmental art through creative exhibitions, interesting films, and professional performances. The David Brower Center features a wide range of up and coming, along with mid-career artists. This fantastic art center would be perfect for any senior looking for a place to spend the afternoon with friends.
Tilden Park: Those that are serious about moving to a Berkeley retirement community will love this Bay Area park. It's a nature lover's delight and makes for a great place to take walks and enjoy the great outdoors. It sports 2,079 acres of forested hills that look outstanding, contains beautiful hiking trails, and would be the perfect place to enjoy a picnic.
Will You Find Senior Housing in a Berkeley Retirement Community or Walnut Creek?
Now that you know what Berkeley. CA and Walnut Creek have to offer retired seniors, you may have a better idea of which city makes for the best retirement community. So, now it's time for you to start looking for senior housing within one of these Bay Area cities. There are plenty of options out there, so doing your research is imperative. It will help you find the most suitable retirement community within one of these Northern CA retirement communities.
Find great senior housing in Berkeley, CA:
If you have made your decision that you want to settle in a Northern CA Berkeley retirement community, that's excellent news. We know how difficult it can be to find your perfect retirement location within the Bay Area, so this means you have made significant progress. Now all you have to do is find your specific senior housing within Berkeley. Due to the size of this city, there are plenty of options. Do your research to compare various senior housing facilities until you find one that works best for you!
Find great senior housing in Walnut Creek, CA:
We know first-hand that Walnut Creek is one of the best retirement communities in Northern CA and features top senior housing. From its reliable transportation options to its high senior population, Walnut Creek is on the top of the list! We are specifically calling out one senior housing facility in particular, The Heritage Downtown. Let's take a look at all it has to offer you!
The Heritage Downtown Active Senior Living Apartments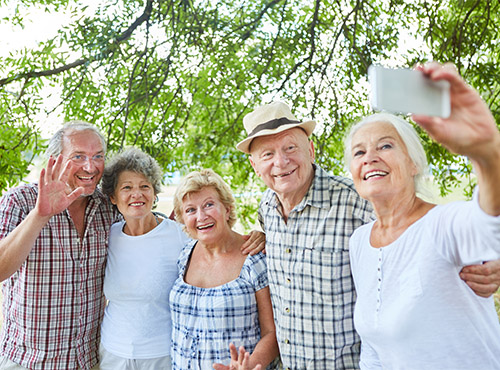 The Heritage Downtown is considered one of the most popular senior housing apartments in the San Francisco Bay Area, and for good reason. Its senior residents enjoy luxury amenities at affordable prices. Plus, they have many programs designed to keep their active seniors healthy, active, and on the go. The Heritage Downtown offers such things as a fabulous pool and spa, fitness programs, bingo, and group outings. In addition to this, they provide innovative technology centers and guidance for those who would like to be a little more tech savvy! Concierge service is available, along with a chance to dine within their onsite award-winning restaurant. Downtown Walnut Creek is the heart of the community and The
Heritage Downtown
residents can simply take a short walk and they are downtown, able to enjoy some shopping and dining. This popular East Bay retirement community will exceed your expectations!
Take a Look at a Few Other Northern CA Bay Area Comparisons
If you're just not sure if Walnut Creek or Berkeley are the right fit for you, check out these additional retirement community comparisons:
We Wish You the Best in Your New Bay Area Retirement Community!
No matter which Northern, CA retirement community you choose, you really can't go wrong settling in the Bay Area. We sincerely hope that you find the best place possible so you can fulfill your retirement dreams and goals. Before moving on, take a look at this outstanding video that details downtown Walnut Creek. You will be impressed when you see all this independent active senior community has to offer!
.
.