Walnut Creek vs Half Moon Bay Senior Retirement Community Comparison

Would you like to retire in Half Moon Bay or Walnut Creek, California? If so, this retirement community comparison of these two fantastic Bay Area cities will guide you in the right direction. We realize that if you're packing up your life and relocating, that you will want to be 100 percent sure you're making the best choice. With that in mind, we thoroughly researched these two senior retirement communities in the hopes of saving you some time. The details we provide should be helpful in your search for a new retirement home in Half Moon Bay or Walnut Creek! [toc]
Would You Prefer to Retire in Half Moon Bay or Walnut Creek?
Making sure you find a retirement community that is right for you is essential! There are many factors that are important to seniors, as well as individual preferences. For example, maybe you are searching for a location that has a higher population of senior citizens. Or, maybe your main focus is a retirement city that has plenty of activities and entertainment that you can enjoy throughout the year. We go over these topics and others in our Half Moon Bay vs Walnut Creek retirement community comparison. Let's get started on learning more about these two Northern CA senior communities!
Location – The Beautiful Bay Area
Deciding to retire in Half Moon Bay or Walnut Creek could come down to its location. You may prefer a centrally located city, or maybe you are just concerned with the fact that an area is urban or rural? Gathering these facts and more will help determine which city meets your location needs.
Let's check out Half Moon Bay and Walnut Creek's location within the Bay Area:
Walnut Creek:
Known as being a Contra Costa County favorite, this East Bay Area City has a location that retired seniors just love. This is due to its perfect mix of both nature and city life. With 2,700 acres of lovely open space, seniors have a chance to enjoy the great outdoors. In addition to this, it's located near the foothills of Mount Diablo which opens up great day trip opportunities to visit Mount Diablo State Park. Also, if you love the city life – shopping, dining, and the like, Walnut Creek has you covered!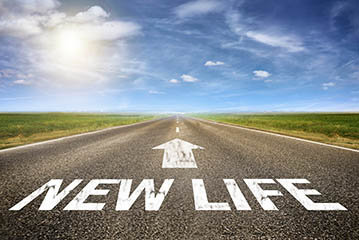 The Heritage Downtown apartment residents enjoy the fact that Walnut Creek is so close to the city of San Francisco. For those looking to expand their travel experiences, freeway access within Walnut Creek allows for smooth travels to other areas as well, such as Oakland, Sacramento, and San Jose. If you're an independent senior who loves to travel, take a look at these
East Bay destination ideas for seniors.
Walnut Creek's location provides great scenery, fresh air, and a thriving city life!
Half Moon Bay:
The city of Half Moon Bay, Ca is located in San Mateo County, about 25 miles south of San Francisco. It's comprised of several beaches that are within Half Moon Bay State Beach. Half Moon Bay is a small coastal city with only one major highway running through it. This highway will take you alongside the coast allowing you to easily visit other Bay Area coastal cities. Half Moon Bay's city life is more of an older historic district, but with plenty of dining and shopping. This city's location provides retired seniors with a beautiful relaxed small-town atmosphere.
Climate – Move to Half Moon Bay or Walnut Creek for Great Weather
Being stuck inside the house for too many days out of the year due to bad weather could be a big problem for seniors. This especially holds true when their only means of transportation is walking or the city bus. As a result, there could be a delay in obtaining necessities. In addition to this, if you experience arthritis, you know all too well that rainy days can sometimes be uncomfortable. These are two perfect examples of why choosing a retirement location that offers great weather is so important.
Let's take a look at Walnut Creek and Half Moon Bay's typical weather patterns:
Walnut Creek:
You will be sure to experience comfortable weather if you retire in this beautiful Bay Area city. It offers its retired seniors delightful Mediterranean weather that is typical of the area. In addition to this, senior citizens of the Heritage Downtown are thankful that the great weather allows them to get out of the house and enjoy the outdoors year-round. Walnut Creek does not experience much rain, but the area still manages to somehow stay lush and green. Older adults love Walnut Creek's average temperatures which are typically 50 to 80 degrees depending upon the season. Living in Walnut Creek will allow you to enjoy that typical pleasant California weather!
Half Moon Bay: If you would like to retire in a location that offers colder weather, then Half Moon Bay is the place for you. Its average high is 66 degrees, even in the summer, with the lows coming in around the 52 degrees. Some feel this is too cold, but it's all a matter of preference. Like most San Mateo County cities, rainfall mainly occurs from November to April. Rainfall percentages are a little higher than Walnut Creek, but still manageable. By being right on the coast, you will experience a lot of fog and overcast mornings and evenings, along with continuous sea breezes.
If you're concerned about the amount of rain in these possible retirement communities, take a look at these numbers:

Cost of Living – Walnut Creek Offers Cost-Effective Living
With most retired seniors being on a tight budget, a city's cost of living can be a major factor when deciding where to live. You will want to ensure your new retirement city won't break your wallet and keep you from enjoying your retirement. If you are considering retiring in Walnut Creek, as you can see from the data provided, that this East Bay city is more affordable than Half Moon Bay, Ca.
Walnut Creek Reports These Cost of Living Numbers:
Overall: 225.5
Housing: 478.2
Transportation: 137.5
Half Moon Bay Reports These Cost of Living Numbers:
Overall: 289.5
Housing: 669.4
Transportation: 167.1
Under 100 means less expensive than the U.S. averages. Above 100 means more expensive.
Population – Consider the Percentage of Senior Citizens
A retirement community should have a good balance of an acceptable total population and a higher percentage of seniors in the area. If you retire in Half Moon Bay or Walnut Creek, know that they both have great population numbers. These two cities are not overpopulated, which makes them both more desirable to retiring seniors. The percentage of seniors in the area should also be considered. You would not want to move to an area that does not have many seniors. Fewer seniors means not as many individuals your age to socialize with, as well as less programs for retired residents. Walnut Creek and Half Moon Bay do have similar numbers regarding their senior popular, but Walnut Creek has slightly more seniors.
The median age is 1.3% younger in Half Moon Bay than in Walnut Creek.
The percentage of senior citizens 75 to 84 living in Walnut Creek is 9.7% compared to Half Moon Bay's 5.5%.
If you prefer a retirement community with more seniors that are over the age of 85, check out these numbers to see where both cities stand:

Transportation – An Important Element for Seniors Who Don't Drive
Having great transportation options is a must have for senior citizens. This is because a good portion of older adults are no longer driving and so they rely on city transportation. Therefore, if accessible transportation is not offered, this can lead to isolation, as well as not having the ability to run errands or make it to medical appointments. Take a look at what both cities have to offer their retired residents as far as transportation is concerned.
If You Retire in Walnut Creek You Will Have These Transportation Options: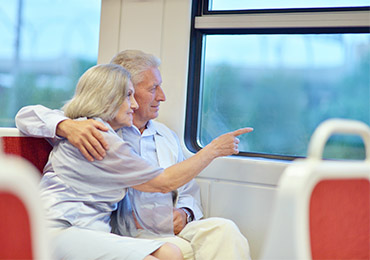 The city of Walnut Creek offers plenty of transportation options that are especially helpful to senior citizens. Here are a few of what you will find in this great retirement community:
Free Trolley & Shuttle Service: You can catch a shuttle or ride the trolley for free in Walnut Creek. These options are helpful for seniors on a low budget. Services are through the Downtown Trolley, Creekside Shuttle, and the Shadelands Shuttle.
City Transit: Retiring in Walnut Creek will give you access to their Advanced Rapid Transit System (BART). Plus, you can utilize the City Bus (County Connection), a popular transportation option among the Heritage Downtown residents.
Senior Transportation: Being the popular retirement community that it is, Walnut Creek realizes the need for senior transportation. For this reason, they have implemented a few fantastic programs that enable seniors to be able to get out of the house. This includes their Rides for Seniors program that caters to seniors that are 60 years and older. In addition to this, Walnut Creek Recreation provides a Senior Mini Bus Program which takes seniors around the city for only $1 each way.
If You Retire in Half Moon Bay You Will Have These Transportation Options:
Due to the size of Half Moon Bay, this city does not have a lot of transportation options to offer. Because of this, the majority of its residents rely on their own transportation. However, the city bus, SamTrans, does run through Half Moon Bay, but with limited stops.
Crime Rate – Half Moon Bay & Walnut Creek are Safe Retirement Communities
Wherever you retire, you will want to ensure that you will feel safe in your home or while walking around the city. With this in mind, it's imperative that proper research is done to check a city's crime rates. The time spent will be well worth it when you can settle in your new home feeling confident you made the right decision. Our research shows that if you retire in Walnut Creek or Half Moon Bay, you will be in a safe environment. Both cities have low crime rates. This is one of the many reasons the senior residents of the Heritage Downtown love living in Walnut Creek.
Healthcare – It's Crucial to Have Hospitals Nearby
In an emergency, every second counts. This is why having a hospital in close proximity is imperative. Additionally, quality hospitals are also just as important. When it comes to hospitals, Walnut Creek comes out on top. Let's take a look at why this is the case: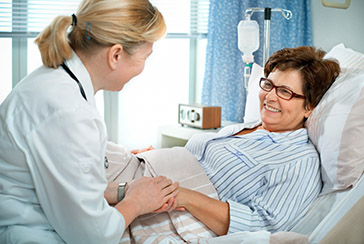 Half Moon Bay does not have a major hospital located within the city. The nearest hospital is a 30-minute drive, and this does not include traffic conditions. Although a bit far, here are the specifications on the closest hospital.
Sequoia Hospital:
Located in Redwood City, this hospital features a nationally recognized heart and vascular institute and is rated one of the top 100 hospitals for cardiac care. Plus, they provide state-of-the-art inpatient and outpatient care. Sequoia Hospital received a 5-star rating from the Centers for Medicare and Medicaid Services.
Walnut Creek John Muir Medical Center:
Only 1.9 miles from the heart of Downtown Walnut Creek, this high-end hospital is recognized by U.S. News & World Report as one of the nation's premier healthcare providers. Also, this outstanding hospital received the Joint Commission's Gold Seal of Approval™ for certification as a primary stroke center. They feature 554-licensed beds and specialize in orthopedics, rehabilitation, neurosciences, cardiac, trauma, and cancer care. John Muir has been named the only trauma center for Contra Costa County. No matter what your medical condition is, this hospital will be sure to meet your needs.
Entertainment – Retire in a City that Offers Activities for Seniors
No matter where you retire, you will want to make sure there will be plenty of things to do and places to visit. This keeps life fresh and fun! It's certainly better than sitting alone at home. This is why we have included an entertainment section in our retirement community comparison. Let's see what's going on in both cities that might be of interest to seniors.
Seniors Living in Walnut Creek Enjoy the Following Activities:
The residents at Heritage Downtown Active Senior Living Apartments are always out and about enjoying what Walnut Creek has to offer. This NorCal retirement community provides a variety of entertainment, activities, and events that any senior would love. From visiting a must-see art gallery to playing a round of golf with your friends, you will never be bored in Walnut Creek! Here is just a sampling of the things that are going on in this active city.
SENIOR CLUB
Walnut Creek Senior Club: Available to 50+ adults, this club offers a variety of group activities for seniors who would like to get out and have some fun, as well as make a few friends. From bingo, to bowling, to a trip to the movies, you will be sure to have a great time! This group was created to enrich the lives of older adults who live in the City of Walnut Creek.
THE WALNUT CREEK ART SCENE
Lesher Center for the Arts: Seniors who retire in Walnut Creek and who are interested in attending a ballet performance, a musical, or maybe a play, will certainly have a great time at this fantastic art center! Seniors living in Contra Costa County are well aware of this performing arts center that has been providing entertainment to Bay Area residents for years. You can even stroll through their art gallery or grab a bit to eat before a performance. It's guaranteed that you will find yourself visiting this art center frequently, just like the seniors of the Heritage Downtown do. They are fortunate enough to live within walking distance and take full advance of it!
Walnut Creek Art & Wine Festival: Every year, for decades, this Walnut Creek festival has been providing entertainment to seniors within the city and from around the San Francisco Bay area. It is here that you will find creative arts & crafts, many interesting vendors, the best food, along with specialty wines and craft beers. If you love music and dancing, you will also find that at this popular Walnut Creek Festival!
PLACES TO VISIT IN WALNUT CREEK
The Ruth Bancroft Garden: Living to be 109 years of age, Ruth Bancroft created this lovely garden that has grown in popularity over the years. It's well known within the Bay Area and visited by seniors from all over Northern CA. This garden features beautiful drought-tolerant plants such as aloes, agaves, and yuccas, just to name a few. Garden tours are available, as well as classes and social events. The independent seniors at the Heritage Downtown Senior Apartments highly recommend visiting this delightful garden.
Boundary Oak Golf Course: This beautiful East Bay course has been hosting golf events since 1969 and is still going strong. You can enjoy a round of golf on their 18-hole championship course, as well as experience their driving range that features 60 stalls. In addition to this, they provide 5 practice putting greens. When you're not playing golf, you can grab a beer and some food at the Tap House, their onsite restaurant. Golf lessons are available to those who would like to brush up on their game!
LOCAL SOCIAL EVENTS
Walnut Creek First Wednesdays: Retiring in Walnut Creek will allow you to easily attend this amazing street festival. It runs May through September and takes place on the first Wednesday of each month. You will find plenty of live music and dancing, food trucks, wine & beer, along with lots of socializing. The retired seniors of the Heritage Downtown always have their calendars marked for this exciting event!
Music & Movies Under the Stars: As the sun goes down, the entertainment begins! This local event brings the community together to enjoy outdoor movie screenings together. Music is played before the show and you are encouraged to bring dinner. This one is a favorite among seniors in Walnut Creek!
If viewing these activities have inspired you to get out and enjoy the Northern, CA Bay Area, take a look at what else is going on with this
Senior Citizen Bay Area Destination Guide
!
Seniors Living in Half Moon Bay Enjoy the Following Activities:
If you retire in San Mateo County's Half Moon Bay, you will find that there are some great activities to participate in and beautiful places to visit. From pumpkin festivals to upscale oceanfront golf courses, seniors will have a nice time if they reside in this retirement city.
The Half Moon Bay Art Scene
Art & Pumpkin Festival: Now in its 49th year, this fun 2-day festival is frequented by seniors from all over the Bay Area. It features fine art from local artists, fabulous music, a parade, pumpkin pie and other great food, along with everything that has to do with pumpkins, including creative pumpkin sculptures. This much talked about festival is a crowd favorite.
Places to Visit in Half Moon Bay
Half Moon Bay Golf Links: This world-famous golf course is comprised of two courses. The first being their "Old Course" which is an Arnold Palmer links design. This lush course sports spectacular coastal views and has hosted many U.S. Open Qualifiers. Its second, "Ocean Course" is named so because it promises an ocean view from every hole. This course was once named one of the best courses in California, and has been the recipient of many awards. Fine dining options are available, as well as an exceptional pro shop.
Half Moon Bay State Beach: The peaceful and beautiful state beach actually houses four beaches and is visited by travelers from all over Northern California. These four beaches include Francis Beach, Venice Beach, Dunes Beach, and Roosevelt Beach. These beaches are perfect for seniors who love to take walks near the water, go fishing, swimming, soak up some sun, take pictures, or have a picnic with friends. There are hiking trails, as well as horse riding, if you are the adventurous type. Spend the afternoon at one of these fabulous beaches for a day of fresh air and fantastic scenery.
Choose the Best Retirement Housing in the Bay Area
Since you have been filled in on these two retirement communities, it's now time to decide where you will reside within that specific city. Walnut Creek and Half Moon Bay both offer senior housing, so let's take a look:
Senior Housing in Half Moon Bay, California
Although Half Moon Bay is a lovely area, due to the size of the city, they only offer a few options for senior housing. Do some research to find the senior centers in Half Moon Bay and compare them to see if they meet your retirement needs. If you do retire in this coastal city, we hope you get settled in quickly, make friends in the area, and enjoy the city.
Senior Housing in Walnut Creek, California
If you have decided that you would like to retire in Walnut Creek, you have made an excellent decision. We love the Heritage Downtown Active Senior Living Apartments and will be detailing all they have to offer and why their retired residents enjoy living there so much.
The Heritage Downtown Active Senior Living Apartments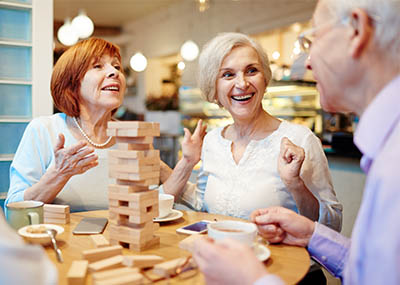 These East Bay area senior citizen apartments provide many world-class luxuries and services to their residents. This would include concierge service, wellness and fitness classes, as well as group trips around the Bay Area. They also have a relaxing swimming pool and spa. Additionally, their senior residents can enjoy an award-winning restaurant that's conveniently located on the premises. Plus, the Heritage Downtown showcases innovative technology centers for those seniors who love their computers and phones. The Heritage Downtown is located within walking distance to Downtown Walnut Creek, which provides its residents with plenty of shopping, dining, and socializing opportunities. These senior apartments have so much to offer, and being located within the Northern California area is just one feature that makes the Heritage Downtown so desirable. It's no wonder that it has been rated as the San Francisco Bay Areas #1 retirement community. Read more about the
Heritage Downtown
and how you can make this your new retirement destination.
Other Senior Communities in NorCal Besides Half Moon Bay
If you are still on the fence about where you would like to retire, take a look at additional Northern, CA Bay Area cities to see if any of them have what you are looking for.
Retire in Half Moon Bay or Walnut Creek and Explore the City!
We hope this retirement community comparison has been helpful in making a decision to retire in walnut Creek or Half Moon Bay. Additionally, be sure to explore the city you have chosen, meet new people, and take advantage of all your new community has to offer its retired seniors! Take a closer look at Walnut Creek through this amazing video that details this charming retirement community. After watching it, you will realize why this city is so popular with the seniors who reside at the Heritage Downtown.
.
.