Walnut Creek vs Concord Retirement Community Comparison

Are you a retired senior looking into a Concord retirement community, but you also like Walnut Creek? If so, we can help you make a decision as to which of these two San Francisco Bay Area senior communities would be best for you. We have gathered some essential information to bring to you a complete Walnut Creek vs Concord Retirement Community comparison. It covers subjects that would be important to any senior who is considering moving to Northern CA, specifically, Concord or Walnut Creek. So, grab a cup of coffee and dive into our detailed Bay Area retirement guide! [toc]
Wonderful Retirement Communities in Concord & Walnut Creek
Moving to a retirement community in Northern CA can be both exciting, as well as confusing. It may be a bit confusing because there are so many great cities to choose from within the Bay Area. But, since you have narrowed it down to retiring in Concord, or, Walnut Creek, you have most of the hard work completed. Now it's time to narrow down your search to all the specifics of these two Bay Area senior hot spots. So, let's get started!
Location – Retire in a Northern CA Bay Area Senior Community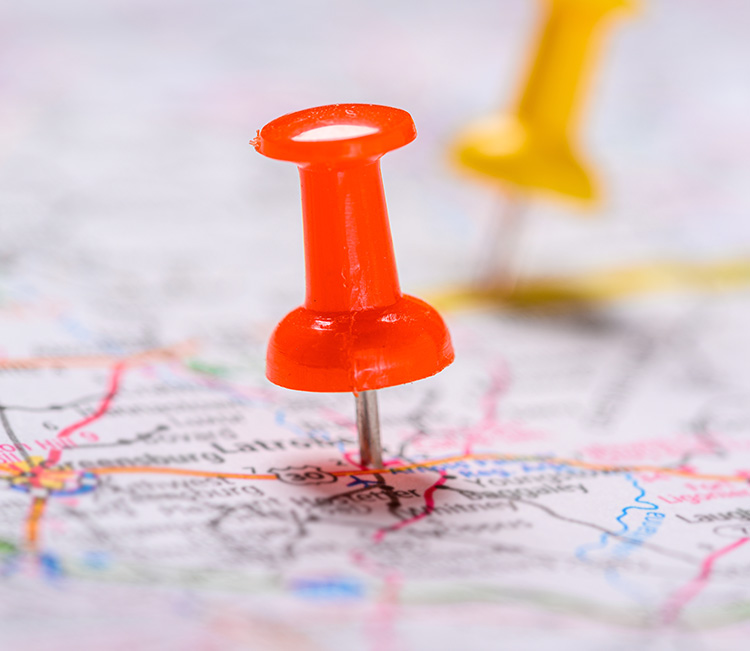 Both of these San Francisco retirement cities are in the same county and are fairly close to one another. Even so, there are still differences between the two that can make a big difference. From the landscape to the freeway access, you will want to dig deeper to determine which location will meet your needs best.
Take a look at what these two locations can offer you as a senior looking to retire in Contra Costa County:
Walnut Creek:
The adult community of this popular Northern CA retirement location know all too well that this location has many benefits. It's centrally located within the Bay Area and sports a handful of main highways that interconnect, making Walnut Creek a convenient hub for those who like to travel in an out of the city. The residents of The
Heritage Downtown
love to take group day trips to other Bay Area cities, so this certainly comes in handy. This location features lovely rolling hills, along with plenty of areas to walk and hike with your fellow seniors. Walnut Creek also provides its senior residents with a lively city life complete with fine restaurants and popular shops. For those who retire in Walnut Creek, you will certainly fall in love with its location!
Concord:
This California retirement community rests 29 miles east of San Francisco. It's part of the East Bay Area and covers 30.5 square miles of land. Although it's not as "highway" friendly as Walnut Creek, it does offer two major freeways that run through one section of the city. If you love the big city life, then you won't mind retiring in Concord, CA. It's a big city that offers much to its senior residents. In fact, it's the largest city in Contra Costa County. Even with its big city reputation, you will still find much natural beauty and places to escape the city. If you decide to move to a retirement community in Concord, CA, you will have a lot to look forward to!
Climate – Perfect Bay Area Weather for Older Adults
Seniors 55+ tend to want to avoid rainy and cold locations, and that's what makes these two San Francisco Bay Area retirement cities so great. You won't find too much rain, but what you will find are a lot of beautiful sunny days. There are slight differences between the two cities though. So, let's take a closer look at these East Bay senior communities to see what you can expect.
Walnut Creek:
This city sports a Mediterranean climate and is said to have very favorable weather. So, if you live in a Walnut Creek retirement community, you will enjoy sunny, warm days. This is perfect for those who love the great outdoors. In addition to this, because there is not much rain in this East Bay senior community, you shouldn't have trouble if you are one to have arthritis flare-ups on rainy days. When it does happen to rain, it's mostly during the Winter season. Walnut Creek temperatures are normally in the mid 50s to high 80s. As far as the weather is concerned, the senior residents of The Heritage Downtown Luxury Apartments have no complaints!
Concord: If you retire in this Northern CA Bay Area retirement community, you will experience the same weather patterns as Walnut Creek. This is due to the fact that both cities are in close proximity.
Cost of Living – Concord & Walnut Creek are Affordable Retirement Cities
Retired seniors are aware that the cost of living can be a concern when you have a set budget. With this in mind, it's imperative that the Bay Area retirement city that you choose should be budget friendly. The way to achieve this is to do extensive research on a city's cost of living. The good news is that we have done this for you. We have come to the conclusion that both Walnut Creek and Concord CA will be affordable to you as a retired senior.
Population – Walnut Creek Features More Seniors Than Concord
If you prefer a smaller retirement community, you might find Walnut Creek's numbers attractive. This city has a population of 68,516. Concord, in contrast, has a much larger population of 128,160. Although large, it's still a great Bay Area city to retire in. In addition to this, if you prefer to have a higher senior population in the location you choose, you might be interested to know that Walnut Creek tends to have more seniors than Concord, CA. This is due to the fact that Walnut Creek offers much to its senior community. Take a look at the details of Concord and Walnut Creek's age and population statistics:
Concord's overall population is almost double that of Walnut Creek's numbers.
The median age is 10.4 years younger in the city of Concord.
Check out these age related population numbers for seniors 85 and over: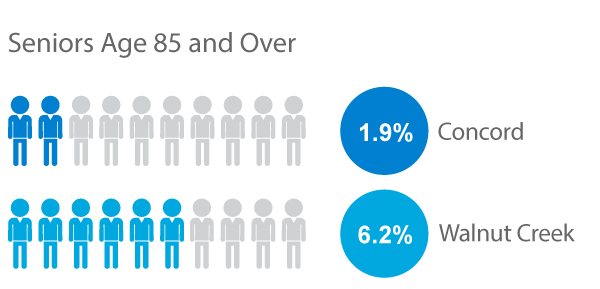 Transportation – San Francisco Bay Area Mobility Options for Seniors
For those seniors out there who have decided that they have reached a point in their lives that they feel keeping and maintaining a car is a thing of the past, you're in luck. Both of these NorCal retirement communities provide multiple public transportation options to their local residents. Let's take a look!
Walnut Creek Transportation Options: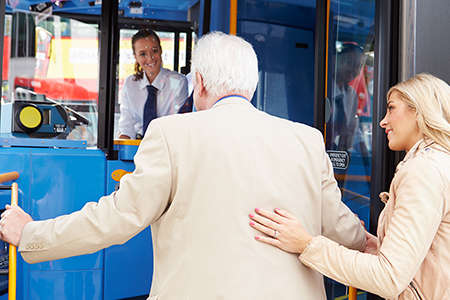 Do you love to travel around the city, as well as around the Bay Area? If so, you will have plenty of options. For those who enjoy exploring the surrounding area, take a look at these
San Francisco Bay Area destinations
to get a few ideas of exciting places to visit.
Rides for Seniors: This wonderful program provides rides to seniors who are in need of transpiration. It will enable you to do your grocery shopping, get to your medical appointments, and more.
Public City Transportation: Seniors who are 55+ can take advantage of the Advanced Rapid Transit System (BART). This reliable and affordable public transportation system has been allowing seniors to travel around the San Francisco Bay Area for years. Or, if you prefer to stay within the city limits, County Connection, the city's public bus is a convenient means of travel.
The Downtown Trolley: Want to be able to dine or shop downtown on any given day? No problem. Just catch a ride on the Downtown Trolley. It runs seven days a week and you won't have to pay a dime!
Shuttle Services: Walnut Creek's Creekside Shuttle, along with the Shadelands Shuttle, are a popular means of transportation among seniors. Those of you who retire in Walnut Creek will find yourself utilizing this service often.
Concord Transportation Options:
If you are moving to a retirement community in Concord, CA, since it's in the same vicinity as Walnut Creek, you will also be able to take advantage of the BART system, as well as the city bus – County Connection. These two East Bay transportation options will enable you to travel outside of Concord for fun day trips, or, just make your way around town. Either way, this Contra Costa senior community will meet your transportation needs!
Crime Rate – Seniors Should Feel Safe in their Bay Area Retirement Community
Although both Concord, CA and Walnut Creek are considered to be safe locations, Walnut Creek does sport lower crime numbers. This is something you may want to take into consideration if a city's crime rate is important to you. It's understandable that you would want to live in an area that you feel 100 percent comfortable in and know that you and your belonging are safe.

Crime is ranked on a scale of 1 (low crime) to 100 (high crime)
Healthcare – Retire in a Northern CA City with an Exceptional Hospital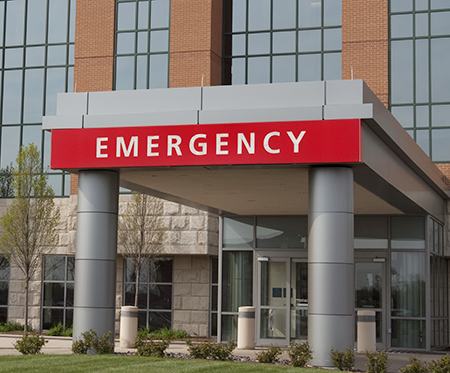 Even though seniors may be in good shape, as we get older, we feel more comfortable having a quality hospital nearby. If you retire in Concord, CA, or, the city of Walnut Creek, you will have access to John Muir Medical Center. This top-rated hospital is located in Walnut Creek but is also utilized by the senior residents of Concord. Let's learn more about this well-known East Bay hospital:
Walnut Creek John Muir Medical Center:
You know you can't go wrong with a hospital that was rated as the nation's premier healthcare provider by U.S. News & World Report. Not only that, it also received the Joint Commission's Gold Seal of Approval™ for certification as a primary stroke center. They feature 554-licensed beds, along with innovative medical equipment, and top-rated physicians. Due to their capacity levels and experience, John Muir has been designated as the only trauma center for Contra Costa County. Those that plan on moving to a retirement community in Walnut Creek will have easy access to John Muir Medical center as it is only located a few miles from the downtown area. No matter what city you retire in, Concord, CA or Walnut Creek, you will be well taken care of.
Entertainment – Fun things to do in the East Bay Area for Seniors
Seniors who live in a retirement community in Concord, and those who retire in Walnut Creek, will find that both of these San Francisco Bay Area senior hot spots offer plenty to keep you active and entertained. We have compiled a list of interesting places to visit and things to do in Walnut Creek and Concord, let's have a look:
Find Great Entertainment for Seniors in Walnut Creek:
It goes without saying that Walnut Creek is an entertainment hub for retired seniors. Just ask the residents of The Heritage Downtown Senior Luxury Apartments. They will provide you with a long list of activities that they take part in on a weekly basis. From playing golf on a sunny day, to watching a movie after sunset, Walnut Creek has you covered. See what Walnut Creek has in store for you:
WALNUT CREEK HOT SPOTS
Boundary Oak Golf Course: For those of you who love playing golf, you will have an exceptional golf course at your disposal. This course located in Walnut Creek sports an 18-hole championship course, fabulous putting greens, and a popular driving range. Additionally, this course will provide you with spectacular views of the San Ramon Valley area. You may want to visit the Tap House, whether alone or with a fun group of seniors. It is here that you will enjoy a variety of great food and drinks. Before you leave, make sure to stop by the clubhouse to see if you may be interested in their professional golf attire or accessories. If you move to a retirement community in Walnut Creek, you are going to love this golf course!
Lesher Center for the Arts: This art center is so popular with the senior crowd that it has partnered with The Heritage Downtown Senior Luxury Apartment Homes. Not only do the residents of Walnut Creek visit the Lesher Center for the Arts, so does a multitude of seniors of all ages from other Bay Area cities. This professional performance center will entertain you with live music, ballets, comedies, plays, and more. You can also see if their Bedford Art Gallery sparks your interest before or after a show. If you're a senior who plans on retiring in Walnut Creek, be sure to give this art center a visit!
A SENIOR CLUB THAT KEEPS YOU ACTIVE
Walnut Creek Senior Club: When it comes to senior clubs this one is simply the best. It's known throughout the East Bay and provides many entertainment options to its older adult members. You can take part in a game of tennis, pickleball, sing-a-longs, group walks or hikes, bowling, movies, games, and more. If you retire in Walnut Creek, CA, you won't want to miss out on the opportunity to join this senior club!
LOCAL WALNUT CREEK EVENTS:
Walnut Creek Art & Wine Festival: For 38 years straight, the residents of Walnut Creek have attended this famous art and wine festival with much excitement. It's something that the seniors of The Heritage Downtown look forward to every year. This festival features a variety of fine wines and craft beers, along with great food. You will also have the chance to stroll through the street while viewing artwork, crafts, and more. Furthermore, you will enjoy live music and great company at the Walnut Creek Art & Wine Festival.
Music & Movies Under the Stars: Most people love movies, and when it's displayed on a giant outdoor screen, they usually love it even more. The city of Walnut Creek offers a fantastic movie under the stars program to their local residents. It brings the community together for an outdoor movie screening, great music, and a chance to meet your neighbors!
If you find you would like to expand your horizons and travel all around the Bay Area, take a look at our
Senior Bay Area Destination Guide.
It provides you and your friends with many options for having a good time in the Northern CA Bay Area.
Find Great Entertainment for Seniors in Concord:
For those of you who settled on a retirement community in Concord, CA, you will find that there are events and activities that will keep you entertained and coming back for more! Let's take a look at a few of these fun entertainment ideas:
PLACES TO VISIT IN CONCORD:
Music and Market Concert Series: If you are a lover of live music, then you are going to enjoy the Music and Market Concert Series. In addition to being able to enjoy a variety of live music, you can do a little shopping because it also features a fantastic farmer's market! The concert showcases Bay Area musicians that play a little something for everyone. From jazz, to blues, to salsa, you're going to have a great time. It's in its 30th year and still going strong. If you're planning on moving to a retirement community in Concord, make sure to pack your dancing shoes!
Galindo Home and Gardens: For those that retire in Concord, CA, you will want to learn all about this city's rich history. This can simply be done by visiting the Galindo Home and Gardens. It's one of the few Victorian ranch homes that are left in Contra Costa County and now serves as a museum for all to enjoy. It was built in 1856 and restored in its later years. It still holds many original artifacts which makes for an interesting tour. Docent tours are available and they are typically only open on Sundays.
Housing for Senior Citizens in Concord and Walnut Creek
At this point, you may have a general idea of which Northern CA Bay Area retirement community is best for you. If this is the case, you might want to start searching for senior housing in the area you would like to retire in. There are a good number of senior housing facilities in these two East Bay cities. Let's find out more:
Senior Housing in Concord, CA
This San Francisco retirement community has many options when it comes to senior housing. This is normally the case with large cities such as Concord. When you start your search for the best retirement housing in Concord, make sure to select housing that is within your budget, in a safe neighborhood, with transportation options close by. We wish you the very best with your search for your new retirement home in Concord!
Retirement Housing in the City of Walnut, CA: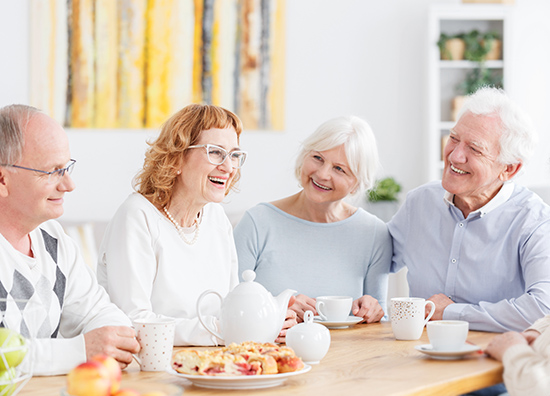 Walnut Creek is said to be a wonderful place to retire. One element that makes this city so favorable is the programs and care it provides to its senior community. In addition to this, Walnut Creek is a popular retirement community because of its fantastic weather, great senior transportation, as well as low crime rates. All this mixed with the fact that it's the home of the number one rated active senior community – The Heritage Downtown. Let's dive in and see what these senior apartments in Walnut Creek have to offer.
The Heritage Downtown Active Senior Living Apartments
If you're looking for a great place to make friends, as well as take advantage of fabulous
amenities
, then you will want to consider The Heritage Downtown. They offer popular programs, caring staff members, and exceptional living areas. They offer so much. For instance, if you're interested in gardening, you will have access to resident gardens. It makes for a relaxing hobby. In addition to this, full-time concierge service is available, along with complimentary shuttle service. The Heritage Downtown senior residents can brush up on their computer and phone skills in the ever-popular technology center. Or, they can get involved in one of their amazing fitness programs. When it's time to relax, take a dip in their sensational swimming pool, or, sit with friends in the spa. When it comes time to dine with your fellow seniors, head down to The Heritage Downtown's onsite eatery. It's an award-winning 5-star dining option that you will just love. One of the best features of The Heritage Downtown is its location. It's conveniently located within downtown Walnut Creek. This enables the residents to walk to the local shops and restaurants for a fun afternoon. This 55+ senior community in Walnut Creek has much to offer anyone who makes it their home.
Additional Bay Area Retirement Community Comparisons
If you're just not sure that a retirement community in Concord or Walnut Creek is right for you, simply read through more of our detailed city comparisons:
Enjoy the Retired Life in a Northern CA Bay Area Community!
No matter what San Francisco Bay Area retirement community you move to, Walnut Creek or Concord, we hope you love your new home! You have a new adventure that awaits you, complete with new friends and a new city to explore. We sincerely hope that our Walnut Creek vs Concord retirement community comparison has been helpful in your search for the best place to retire within the Bay Area. We have one last helpful bit of information to pass along to you. View this terrific video that details some of what Walnut Creek has to offer. You will have a chance to see this city from the eyes of its residents and realize just how wonderful Walnut Creek really is.
.
.