Walnut Creek vs Hayward Retirement Community Comparison

So, you're a senior who would like to move to a retirement community in Hayward or Walnut Creek, CA. This is a huge decision and we are here to help you sort through all the details. We created this Walnut Creek vs Hayward Retirement Community Comparison to give you a full view of what these two Bay Area cities have to offer retired seniors like you. We know you're eager to find out more, so let's get started! [toc]
Finding the Best Retirement Community in Hayward or Walnut Creek
The very fact that you are reading this retirement community comparison means that you are on the right track. It's essential to do as much research as possible to ensure you move to a city that's right for you. For instance, you may want to look into the hospitals that are in an area. Or, maybe check the crime numbers. Knowing all that is involved with researching a location, we wanted to give you a head start by compiling essential retirement community information for you. Let's see what both of these Northern CA Bay Area retirement cities can offer you as an active senior citizen!
Location – Retire in a Beautiful Bay Area Location
Whether you visit Hayward, CA and Walnut Creek to get a feel for their locations, or, you just obtain information online, it's a smart idea to gather as many details as possible. You will want to check if these two city's locations meet your standards. Therefore, you will want to look into their landscape, freeway access, and other details.
Take a look at both areas to determine if a retirement community in Hayward would be best, or Walnut Creek: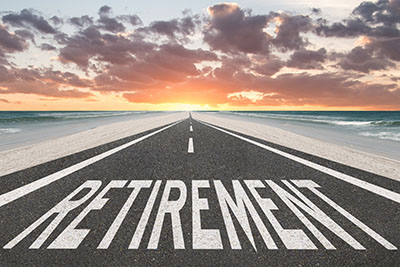 Walnut Creek:
If you were to ask any of the retired residents at the
Heritage Downtown Senior Living Apartments
if they love the area their retirement community is in, they would have plenty to say about why they like it so much! For starters, Walnut Creek's landscape offers beautiful open spaces that can be enjoyed all your round. Seniors can utilize these areas to go on walks, hikes, picnics, and more. Additionally, the seniors who retire in Walnut Creek have access to a charming city landscape that features fantastic restaurants and lots of shopping opportunities. This Northern California retirement city is located in the East Bay Area and has several freeways running through it. This will conveniently connect residents to surrounding cities in their search for some
afternoon Bay Area fun!
Walnut Creek rests in a wonderful location that contributes to making this Contra Costa County retirement community perfect for seniors of all ages.
Hayward:
The city of Hayward is part of Alameda County, in the East Bay sub region of the San Francisco Bay Area. Additionally, it consists of 45.3 square miles of land. Most of Hayward is considered a city landscape. However, they do offer four parks that will allow seniors to escape the city life. This city sits on the edge of the water. So, depending on where your possible senior housing may be, you might just end up having a view of the San Francisco Bay. Several highways run through Hayward allowing you to travel to other Northern CA senior destinations. Furthermore, it's worth mentioning that a major earthquake fault zone lies beneath a good portion of this city.
Climate – Both Bay Area Retirement Cities Offer Seniors Comfortable Weather
You will want to make sure you're comfortable with the weather patterns of the city you choose to retire in. Although a lot of Bay Area cities have similar weather, there are actually a few differences. This is especially true if you live closer to the ocean or bay waters.
Here is the type of weather you can expect:
Walnut Creek:
Walnut Creek's days begin with cooler temperatures, and then warm up quickly. This weather pattern allows residents of the Heritage Downtown Senior Apartments to go on morning walks before the temperature starts to rise. Walnut Creek is known for its Mediterranean climate and temperatures normally range from the 50s to 80s, depending upon the season. Additionally, the summers are pleasant with a record of virtually unbroken sunshine. There isn't much rain in Walnut Creek in the summer, but the winter brings about some rain that keeps the area beautifully green.
Hayward: This Northern CA city experiences long and warm summers, along with short and wet winters. The temperatures average between the low 40s to mid 70s. The wet season for this Hayward retirement community typically lasts from November to April. Our data shows that Hayward has 4.0% more rainy days than Walnut Creek. In addition to this, Hayward has 1.9% less sunny days than Walnut Creek.
See what the rain percentages are in Hayward, CA and Walnut Creek:

Cost of Living – Walnut Creek and Hayward Offer Affordability
Finances play a significant role in whether or not a senior will enjoy or struggle through their retirement. This is where managing your money appropriately and the cost of living comes into play. With a set budget in place, retiring seniors will want to ensure that their retirement city is affordable. Researching the cost of living regarding housing, transportation, utilities, and so on, will keep you on track for finding the best city to retire in. We did some upfront research on your behalf and found that if you go with a retirement community in Hayward, Ca or Walnut Creek, your wallet will be just fine. In sum, these two NorCal retirement communities offer a reasonable cost of living that seniors can afford.
Population – Retire in Walnut Creek with Seniors Your Age
Hayward's population comes to a high number of 156,917, while Walnut Creek's numbers are tallied up at 68,516. If the population is a concern for you, as you can see, if you choose a retirement community in Hayward, you will experience a more densely populated area. In addition to this, Hayward, CA has a slightly younger population than Walnut Creek does. Choosing to live in an area that has more senior citizens is a wise decision. This will allow you to live in a city that may cater to seniors, offering them more programs, and so on. Furthermore, seniors typically want to spend time with individuals that are closer to their age.
Overall, the median age is 13.7 years younger in Hayward.
The percentage of senior citizens 65 to 74 living in Walnut Creek is 13% and 6.2% in Hayward.
If you are 85 or older, see the percentage of seniors your age in both cities:

Transportation – Seniors Need Reliable Options to Keep Active
Older adults who have no transportation options can start to live a life of isolation and miss out on all a city has to offer them. A good Northern CA retirement community should have several transportation options in place that seniors can utilize.
Transportation Options in Walnut Creek, CA:
The senior residents of Walnut Creek are always on the go. They seem to have no problem getting around the city. This is because Walnut Creek had their seniors in mind when they developed their city transportation plan. Because of this, they offer several options. Furthermore, the seniors who live at the Heritage Downtown Active Living Senior Apartments take full advantage of Walnut Creek's City bus, trolleys, and shuttles!
Walnut Creek Trolley: This no-cost Trolley operates seven days a week starting from the BART Station to several downtown locations.
Ride the Shuttle: Catch the free Creekside or Shadelands Shuttle to run errands, visit friends, or go shopping. These two shuttles are reliable and used by many retired seniors on a weekly basis.
City Transit: Active seniors use the City Bus "County Connection" to get where they need to go! This option is low-cost and easy on a senior's wallet! Also, BART – The Advanced Rapid Transit System – is utilized by retired seniors all over the Bay Area and is a popular means of city transportation among the Heritage Downtown residents.
Transportation for Seniors: Walnut Creek takes care of their senior population by providing transportation tailored just for them. They have created two senior programs that are in effect and keeping their active seniors mobile. Used by many locals, their Senior Mini Bus Program takes seniors anywhere within the borders of Walnut Creek for $1 each way. Additionally, their Rides for Seniors program is also a popular option. This terrific program assists retired active senior citizens in getting them to their medical appointments, allowing them to go shopping, and so on.
Transportation Options in Hayward, CA: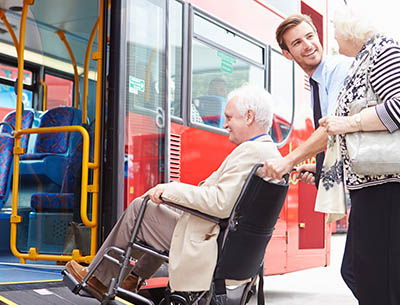 If you are seriously searching for a Hayward retirement community, then be sure to look over these transportation options first to see if they meet your needs.
BART: Retired seniors will find that the Hayward BART (Bay Area Rapid Transit) system is a reliable and speedy means of transportation. BART provides you with a ride to many shopping centers, downtown businesses, and a variety of other destinations.
AC Transit: As with most cities, Hayward provides a City Bus transportation option. This affordable means of transportation makes many stops within Hayward.
Life Elder Care Transportation Program: If you feel you might move to a Hayward retirement community, then you will have this fantastic senior transportation option available if you need it. To be eligible for this program, you have to live within Hayward and need help with transportation. They will assist you in getting to your medical appointments and also help you while you are grocery shopping.
Crime Rate – Choose a Safe Retirement Community in the Bay Area
When looking for a retirement community in the Northern CA Bay Area, you will want to make sure the area you settle on has a decent crime rate. Although no area is 100 percent crime-free, you can at least ensure that it does not have a high crime rate. We did some research and found that if you retire in Hayward CA, you will have a slightly higher crime rate than if you were to retire in Walnut Creek.
Walnut Creek Crime Rate: 11.7
Hayward Crime Rate: 26.3
Crime is ranked on a scale of 1 (low crime) to 100 (high crime)
Healthcare – Retire in Hayward or Walnut Creek with Exceptional Hospitals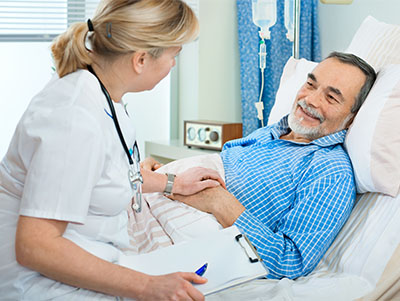 As a retired senior citizen, you know all too well the importance of quality health care. This is why having great hospitals in the area is essential. Even when you take great care of yourself, medical issues can arise. So, you will want to make sure you will be properly taken care of. We have gathered information on two hospitals you would have access to if you retired in Walnut Creek or Hayward, CA.
Walnut Creek John Muir Medical Center:
Located not too far from the heart of Downtown Walnut Creek, this East Bay Area hospital has the seal of approval from many seniors who reside at the Heritage Downtown Senior Apartments. Also, it's rated by U.S. News & World Report to be one of the nation's premier health care providers. John Muir Medical Center is also certified by the Joint Commission as a primary stroke center. This top-rated hospital specializes in orthopedics, rehabilitation, neurosciences, cardiac, trauma, cancer care, and more. In addition to this, they have 554-licensed hospital beds, highly rated physicians, and innovative equipment. All your expectations will be met and exceeded at Walnut Creek's John Muir Medical Center!
St. Rose Hospital:
If you will be choosing a retirement community in Hayward, then you will be happy to know that they have a quality hospital in the area. St. Rose Hospital has been part of the Hayward community for 55 years. They are known for their exceptional cardiology care, emergency services, and diagnostics. St. Rose is proud to provide its community with over 300 skilled physicians, as well as innovative technology. Being one of only four facilities in Alameda County that provides emergency angioplasty to the community, they are preferred by many seniors in the area. The Joint Commission has named them a Top Performer on Key Quality Measures.
Entertainment – Retire in an Area that Keeps Independent Seniors Active
These two retirement communities in the Bay Area will be sure to provide you and your fellow seniors with plenty of activities to keep you busy. Although Walnut Creek does have slightly more going on in their community, you can find some interesting activities in Hayward as well. Keeping active, having fun, and visiting interesting places with your friends can make life so much more enjoyable. This is why we have added such a large section on the subject.
A Walnut Creek Retirement Community Will Provide the Following Entertainment:
This charming community has plenty to do, not to mention the fact that it provides over 200 boutiques and shops to keep seniors busy! If you are lucky enough to retire in Walnut Creek, you will have the time of your life. This Contra Costa County retirement community offers a variety of entertainment for their senior residents to enjoy. This rings true with the active seniors of the Heritage Downtown Luxury Apartments, as they are always out enjoying the community. Let's take a look into what Walnut Creek has going on:
PLACES TO VISIT
Shadowbrook Winery: This boutique winery located in beautiful Walnut Creek will quickly become one of your favorite places to sip drinks and converse with your friends. It features state-of-the-art equipment that only top wineries utilize. It also showcases fermenting tanks that were imported straight from Italy. Additionally, they utilize an optical sorter which is capable of making the finest wines. This high-end sorter is only used by 17 wineries in the United States. As you can see, Shadowbrook Winery only uses the very best. This East Bay Winery is considered a gem among the local retired seniors of Walnut Creek. You will frequently spot a resident of the Heritage Downtown in Shawdowbrook's Verandah, a lovely sitting area complete with a fireplace and rustic atmosphere. If you retire in Walnut Creek, you can easily visit this winery and have a fabulous time!
Boundary Oak Golf Course: Walnut Creek's 55+ community considers this golf course to be one of the best in the East Bay Area. It sports an 18-hole championship course that can provide hours of enjoyment and great conversation. In addition to this, you will find five putting greens and 60 excellent stalls. While you're there, you can visit the Tap House and enjoy some great food and drinks. Like all popular golf courses, Boundary Oak showcases a fantastic clubhouse, along with golf lessons for you and your friends.
SOCIAL EVENTS
Walnut Creek First Wednesdays: The retirement community in Walnut Creek takes full advantage of living there when it comes to attending Walnut Creek First Wednesdays. This awesome street festival takes place on the first Wednesday of the month, May through September. You will always have a great time at WCFW as you dance, enjoy gourmet food, shop, and have a chance to see fantastic works of art!
Music & Movies Under the Stars: Movie lovers get ready to have a special evening under the stars as the residents of Walnut Creek, CA gather to watch an outdoor movie together. Retired seniors enjoy attending this event as they listen to music, watch a movie, and socialize with their friends. Most moviegoers bring a meal and snacks – It's a great time!
SENIOR CLUB
Walnut Creek Senior Club: What's a retirement community without an amazing senior club! If you retire in Northern California's Walnut Creek, you will want to join this great club. It offers seniors lots of fun activities, programs to keep fit, and a chance to make new friends. If you're prepared to play a round of bingo or go for a walk with friends, then this is the club for you. They also assist seniors with transportation, if needed.
ART IN WALNUT CREEK
Lesher Center for the Arts: Some will say that this art center is one of the best sources of entertainment within Walnut Creek. Seniors from all over the Bay Area visit this art center. Additionally, it's adored by the residents of the Heritage Downtown Active Senior Living Apartments. It is here that you and your friends will enjoy a musical, watch a play, laugh at a comedy, and catch a ballet performance. They also house the Bedford Gallery, an art gallery and program of Walnut Creek. This Gallery showcases historical, modern, and contemporary artists. The Lesher Center for the Arts has partnered with the Heritage Downtown, making it more in-tune with what the senior community appreciates.
Walnut Creek Art & Wine Festival: Retiring in Walnut Creek is made fun by events such as these. This art & wine festival will allow seniors the chance to enjoy a day of great food, music, crafts, and of course, the finest wines and craft beers! It was actually voted Best Community Event by Walnut Creek's Magazine, and has been in effect for 38 years. If you live in Walnut Creek, you won't want to miss this festival.
If you would like to read more about what Walnut Creek and the surrounding Northern CA retirement communities have to offer in the way of entertainment, take a look at this
Senior Citizen Bay Area Destination Guide.
A Hayward Retirement Community Will Provide the Following Entertainment:
Getting out of the house and enjoying yourself is a must for Northern CA retired seniors, and Hayward will help you do just that! You will find a few great places to visit in this San Francisco Bay Area retirement community. Let's see what you have to look forward to if you retire in Hayward.
HAYWARD SENIOR HOTSPOTS
Skywest Golf Course: This 18-hole championship course will make anyone interested in golf thankful that they retired in Hayward, CA. It was created in 1965 and is still going strong. It showcases a course length of 6500 yards, a full-service driving range, and also sports exceptional putting greens. This well-maintained golf course offers a professional pro shop where you can purchase the most popular equipment and golf apparel. You will be sure to stop by the Bar & Grill, their onsite eatery, for a meal and a drink from their fully stocked bar! If you are a golf enthusiast, you are going to love this course.
Hayward Japanese Gardens: Conveniently located close to downtown Hayward, this Japanese Garden offers retired seniors a tranquil escape from the traditional city life. You will see a classic Japanese Garden design that features natural, unstained, aged wood, along with beautiful plants and a pond. This hidden Hayward beauty will allow you to take a stroll through nature within a clean and manicured garden. You may even see a few fish or turtles along the way.
Douglas Morrisson Theatre: This entertaining theatre is a terrific place to go if you are looking for a great time. Its mission is to involve and enlighten the community through live theatre and has been doing just that since the 60s, when it first opened. Operated by the Hayward Area Recreation and Park District, it features plays such as Hello Dolly, the King and I, The Three Musketeers, and more. If you select this Alameda County retirement community as your home, you will really enjoy visiting this theatre.
Find Your Northern California Retirement Housing
This retirement community comparison has given you quite a bit of information on both bay area cities. At this point, you may have selected which city it is that you prefer. Now you just need to find the best senior housing within your retirement city.
Find Senior Retirement Housing in Hayward, California
If you have decided to go with a Hayward retirement community, we are excited for you and your new adventure that you will be embarking on. There are a few great retirement centers in Hayward CA that you can take a look at and compare. You will want to see the location that your potential retirement housing is in, evaluate the costs, and check out the facilities. Whatever path you take, we wish you the best as you enjoy your retirement!
Find Senior Retirement Housing in Walnut Creek, California
If you are going to make Walnut Creek your new home, we are not surprised! This popular Northern CA retirement community is loved by many independent active seniors. As you can see, it offers them a good mix of entertainment, great transportation options, perfect Bay Area weather, and exceptional health care. We are partial to the Heritage Downtown Senior Apartments and made them are featured retirement community.
The Heritage Downtown Active Senior Living Apartments
If you could dream up the perfect retirement housing, you would end up envisioning the Heritage Downtown. They are considered Northern, CA Bay Area's #1 retirement community. They offer their residents accommodations that are like no other in the Bay Area. The seniors who reside here, take advantage of its concierge service, fitness programs, and exciting senior group trips to different destinations within the Bay Area. The 55 plus active seniors frequently utilize the Heritage Downtown spa and swimming pool, as well as beautiful resident gardens. Plus, they have access to technology centers where they can learn more about getting the most out of their computers, tablets, and phones. Also, if you enjoy going out to dinner with your friends, you can do this every day at their award-winning onsite restaurant. You will always feel welcome, have a wonderful time, and make many friends at this Walnut Creek retirement community. These Northern CA Bay Area senior apartments are within walking distance to Downtown Walnut Creek. It's a fantastic area that allows the Heritage Downtown residents to take a stroll to their preferred restaurants and stores. Learn more about why the
Heritage Downtown
is considered the best retirement community in the Bay Area!
Take a look at Our Other Bay Area Retirement Community Comparisons
If you have decided that Hayward isn't what you are looking for, and you would like to compare Walnut Creek against other retirement cities, no problem. Check out these additional retirement community resources:
We Hope You Find the Best Place to Retire in Hayward or Walnut Creek!
There are many factors to take note of when making your final decision of where you will retire, and we hope this retirement community comparison has helped. No matter what retirement community in the Northern CA Bay Area you choose, we wish you a fabulous time exploring your new city! Also, check out this great video that will show you what Downtown Walnut Creek is really like. After watching this, you will wonder why you didn't retire in Walnut Creek sooner!
.
.