Walnut Creek vs Richmond Retirement Community Comparison

If you have been doing research on great places to retire in Northern CA and found that you're interested in a retirement community in Richmond, as well as Walnut Creek, we can help you decide between the two! We conducted extensive research that details all the important factors pertaining to retiring in these fabulous Bay Area cities. We sort through crime, entertainment, transportation, and more, so that all the information can be easily assessable to you. Let's take a closer look so you can start planning your move! [toc]
Select the Best Retirement Community in Richmond or Walnut Creek
Packing your bags and moving your life to another city can be an overwhelming process. Because of this, you will want to be absolutely certain that the NorCal retirement city that you declare your new home, is the right choice. Imagine closing all your utility accounts, packing up everything you own, and maybe even selling your house, only to find that you have to do it all over again because you are not happy with your new residence! Now you're starting to see the light, right? Let's move forward with finding you the best retirement community in the San Francisco Bay area!
Location – Retire in Your Preferred Northern CA Bay Area City
Some seniors prefer living in an area with wide open natural space, while others may prefer the city life. It all depends on your personal preference. In addition to this, you should take into consideration freeway access, as well as other elements pertaining to the location you are seeking out. We gathered information on both Bay Area retirement community locations to give you a general idea which one could work out best for you.
Take a look at both Richmond and Walnut Creek's location details: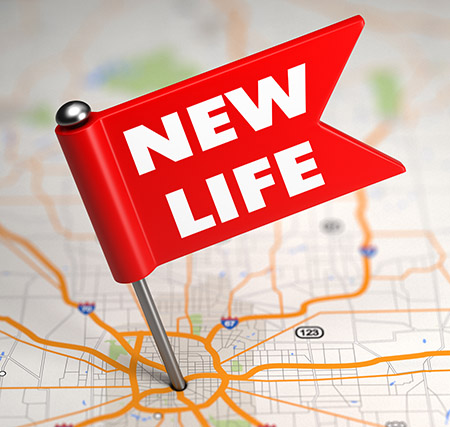 Walnut Creek:
This outstanding Northern, CA retirement location is conveniently located within a short driving distance to San Francisco and has all the necessary freeways needed for easily traveling around the Bay Area. This Contra Costa retirement community provides plenty of options for taking
senior day trips
. Living in a location where you have the opportunity to get out and experience life is essential. The seniors of the
Heritage Downtown
love hopping on the freeway to visit nearby cities. However, they also enjoy all that Walnut Creek's location has to offer them. It is here that they can take advantage of Walnut Creek's landscape that includes beautiful landscapes that are perfect for walking, hiking, and so on. The retired seniors of Walnut Creek also love to hang out in the city where they dine with friends, shop, and enjoy the charming city atmosphere. Overall, Walnut Creek is situated in a superb location that's great for seniors looking to retire in the Bay Area.
Richmond:
Also located in Contra Costa County, this East Bay retirement city is an 18-mile drive from San Francisco and has several major freeways that allow for easy access to other Bay Area destinations. It's situated on the edge of the San Francisco Bay waters, is comprised of 30.1 square miles of land and 22.4 square miles of water. Most of Richmond rests on a flat coastal area made up of reclaimed tidal marshes. Even so, it's comprised of more city landscape then nature. A retirement community in Richmond will provide you with the big city life as well as great views of the bay waters.
Climate – Enjoy Great Weather in Walnut Creek or Richmond
Most Bay Area retirement cities offer their residents typical pleasant California weather. There can be some slight differences depending if you reside more inland or live closer to the water. Either way, the Bay Area is known for its great weather throughout the year.
Walnut Creek:
If you're an early riser and love to get out of the house in the morning, then Walnut Creek might be your dream retirement location. It sports cool temperatures early in the day, with the temperatures rising as the day goes on. The retired seniors of Walnut Creek can't complain about its average temperatures being 50s-80s. They also enjoy many sunny days throughout the year. You won't find too much rain falling in this section of the Bay Area. On average, it's about 62 days per year, just enough to keep the area green and beautiful. Getting setup within a retirement community in Walnut Creek will be sure to be a comfortable experience as far as weather is concerned.
Richmond: A retirement community in Richmond, Ca will provide its senior residents with a Mediterranean climate that's typical of the Bay Area. However, temperatures can be slightly warmer than other San Francisco coastal cities. The mornings bring about much humidity which may be caused by the nearby San Francisco Bay fog. Richmond's tidal marsh type land also contributes to this high humidity. Its average temperatures range from the low 40s to mid 70s. Richmond's rain averages are not that different from most Bay Area cities, but the majority of the rain falls during strong storms in November through March. Although the humidity can be a bit high at times, retiring in Richmond, Ca would still provide seniors with comfortable weather.

Cost of Living – Active Seniors Can Afford to Live in Either Richmond or Walnut Creek
Some Northern CA retirement cities are more affordable than others. This is even more of a reason to thoroughly look into the living expenses within each city. Not taking the time to do so might leave you with less money for your expenses. This can turn your perfect Bay Area retirement community experience into an unpleasant situation. Retiring in an affordable city is imperative and worth the upfront research. We looked into both retirement communities – Richmond and Walnut Creek. Our findings reveal that if you were to retire in either of these Northern California senior hot spots, that your funds won't be drained!
Population – Walnut Creek Beats Richmond's Senior Community Numbers
If you plan on retiring in Richmond Ca, it's worth mentioning that this city has a very large population of 108,853. In comparison, Walnut Creek's numbers land at 68,516. Some seniors love the big city life, while others prefer a smaller population with a charming city atmosphere. It all depends on your preferences. You may also want to take into consideration that Richmond's population is slightly younger. If you are seeking out a Bay Area retirement community that has more seniors your age, Walnut Creek's numbers might just match your criteria.
The city of Walnut Creek is 4% less densely populated than Richmond, CA.
The Median Age is 12.9 years older in Walnut Creek compared to Richmond.
For those seniors who love to hang out with the older crowd, see our 85 and over statistics:

Transportation – Keeping Active Requires Optimal Mobility Options
Independent active seniors retiring in the Bay Area need optimal transportation options. This keeps their days interesting, their minds sharp, and allows them to get out and enjoy Northern, CA. So, it's crucial to ensure that sufficient transportation options are available. This will allow you to go shopping, dining, run errands, and meet friends. All these things and more are important factors when it comes to enjoying your retirement.
Active Seniors Who Retire in Walnut Creek Utilize These Transportation Options:
Any senior 55+ who has retired in Walnut Creek will tell you how outstanding the city's transportation options are. They not only provide their residents with great traditional public transportation options, but they also have some amazing senior ride programs, as well. Let's take a look:
Walnut Creek City Transit: Senior citizens from all over Walnut Creek use County Connection – the city's public bus. It's reliable, affordable, and used weekly by the residents of the Heritage Downtown as their go-to means of transportation. In addition to this, for those active seniors that love traveling to surrounding Bay Area cities for an afternoon adventure, their preferred choice of transportation is the Bay Area Rapid Transit System.
The Downtown Trolley: A free Trolley ride is available 7 days a week. It can conveniently take its passengers through downtown Walnut Creek and make stops at popular restaurants and shops!
Complimentary Shuttle Rides: Older adults can ride the ever-popular, free, Creekside or Shadelands Shuttles to specific locations within Walnut Creek.
Transportation for Retired Seniors: Walnut Creek provides their 55+ senior residents with a means of transportation that was created just for them. The Senior Mini Bus Program is perfect for seniors who need rides within the borders of Walnut Creek. The price can't be beat, only $1 per ride. Walnut Creek's Rides for Seniors program is a second option that enables retired seniors with the chance to shop and run errands.
Active Seniors Who Retire in Richmond Utilize These Transportation Options:
If you have your mind set on a retirement community in Richmond, CA, first take a look at their transportation options to see if they work for you.
Amtrak & BART: A super-fast and safe means of transportation for retired seniors of any age. Amtrak offers rail passenger service from the Richmond Station to various cities within CA, as well as connecting trains that travel outside the state. You can also utilize BART (Bay Area Rapid Transit System) to meet your travel needs within the Bay Area.
City Buses: If you retire in Richmond, CA you will have a few city transportation options to choose from. This would include the AC Transit and the Golden Gate Transit bus.
Crime Rate – Walnut Creek Provides Seniors with a Safe Place to Retire
If you're on the lookout for a safe Bay Area retirement community, Walnut Creek may be for you. Although Richmond does have some excellent areas within the city, its crime rate is much higher than Walnut Creeks. Check out these number for a more accurate picture of crime in both cities.
Crime Rate in Walnut Creek: 11.7
Crime Rate in Richmond: 46.0
On a scale from 1 through 100 with 1 being low crime and 100 being high crime.
Healthcare – Retire in Northern CA with Access to Top Hospitals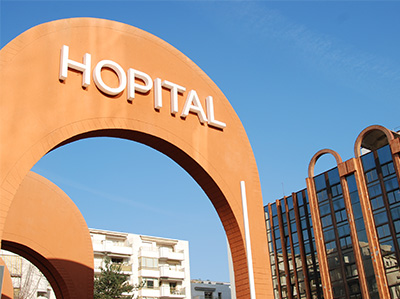 Healthcare facilities can play a major role in the decision making process of where you retire. Living close to a quality hospital is important if you want to ensure timely and proper care when an emergency arises. Let's read more about Richmond and Walnut Creek's local medical centers.
Walnut Creek John Muir Medical Center:
This hospital is considered one of the top hospitals in the area and rated by U.S. News & World Report as one of the nation's premier health care providers. It proudly specializes in orthopedics, rehabilitation, neurosciences, cardiac, trauma, and cancer care, and other areas. With 554-licensed beds, top-rated physicians, and innovative medical equipment, you will be sure to get quality care if you retire in Walnut Creek.
Richmond Medical Center/Kaiser Permanente:
Located in downtown Richmond, this medical facility offers the retired senior citizens of this Bay Area city a place they can count on for quality healthcare. This medical center provides urgent care, emergency care, pharmacy services, and most of what a traditional Kaiser Permanente facility would offer. As you can see, living within a retirement community in Richmond will provide you with great healthcare!
Entertainment – Bay Area Activities for Seniors of All Ages
At this stage in the game, life should be about enjoying yourself, as well as living life to the fullest. One way to accomplish this is to get out and explore all that your Northern CA retirement community offers. From golf, wine tasting, or catching a play, retiring in Richmond or Walnut Creek will keep you entertained!
See What Activities You Will Find if You Retire in Walnut Creek:
This popular senior community has a variety of things to do all year-round. The Heritage Downtown residents never seem to run out of activities to take part in. This is what you can expect also if you move to this delightful Northern CA Bay Area retirement community.
THE WALNUT CREEK ART SCENE
Lesher Center for the Arts: If you decide to live in a retirement community within Walnut Creek, you will hear this art center's name brought up frequently. In fact, it's so popular with active seniors in the area, that it made sense for this art center to partner with the Heritage Downtown. Also, it's not just popular in Walnut Creek, the center is visited by seniors from other retirement communities within Northern CA. What makes the Lesher Center for the Arts so outstanding is their variety of professional and entertaining performances. They showcase musicals, ballets, opera, plays, comedies, as well as the Bedford Art Gallery, and more.
Walnut Creek Art & Wine Festival: This much anticipated event is a Bay Area favorite. It's where the whole community gathers together for a weekend of fun. They boast professional live musical entertainment, award-winning wines, craft beers, fun festival food, and great art to admire or purchase!
GREAT PLACES TO HANG OUT
Walnut Creek Shadowbrook Winery: If you enjoy a glass wine, or two, you may just become a regular customer at this much-talked about winery. Visited by Bay Area locals each week, this popular winery has become a Walnut Creek hot spot for older adults. It showcases top-of-the-line wine making equipment that makes their wine stand out from the rest! If you retire in Walnut Creek, you will have to stop by for a glass of wine!
Boundary Oak Golf Course: The 55+ residents of Walnut Creek love Boundary Oak! It sports an 18-hole professional course that would grab the attention of any experienced golfer. This East Bay course offers a fabulous driving range, along with an outstanding practice area complete with chipping greens. After a round of golf, you may want to hang out at the Taphouse, Boundary Oak's onsite eatery. While you're there, you can enjoy a handcrafted cocktail, craft beer, and some terrific food! You can also stop by their amazing clubhouse to check out the latest golf accessories and attire!
LOCAL SOCIAL EVENTS
Walnut Creek First Wednesdays: Seniors living in Walnut Creek, as well as older adults from other Bay Area retirement communities, attend this street festival each year during the months of May – September. Senior Citizens that live at the Heritage Downtown luxury apartments love taking part in this grand affair. They enjoy great music, food, drinks, and have a chance to see local Bay Area art, and much more.
Music & Movies Under the Stars: If you become a Walnut Creek resident, you and your fellow senior citizens will be sure to meet up at this local event. It's a fun evening under the starts that includes music, a movie, and great company!
A FANTASTIC SENIOR CLUB
Walnut Creek Senior Club: The Walnut Creek senior club caters to older residents who want to take part in senior activities, as well as make some new friends. This popular senior club organizes everything from group movie viewings to tennis, and more. If you make Walnut Creek your retirement community, you will become very familiar with this exceptional senior club.
Walnut Creek has a lot of activities for older adults, but if you would like to see what activities its surrounding cities have to offer, check out our
Senior Citizen Bay Area Destination Guide.
See What Activities You Will Find if You Retire in Richmond:
If you feel like a nice retirement community in Richmond is what you might be leaning towards, then you will have some great places to visit when you become a resident. From museums, art centers, parks, and annual events, you will be sure to have a fun time. To jump start your entertainment activities, we found a few places that may be of interest.
SEE WHAT'S GOING ON IN RICHMOND:
Richmond Art Center: Said to be the largest visual arts center in the East Bay, it's certainly aplace you will want to visit more than once! They offer art classes taught by professional artists, exceptional art exhibits, and more. In addition to this, you will have a chance to make many like-minded 55+ friends. The Richmond Art Center has been going strong since 1936 and offers much to the seniors who reside in the local Bay Area.
Richmond Museum of History: Settling into a retirement community in Richmond, CA will allow you to easily visit this much-talked about museum. It harbors a large collection of items pertaining to Richmond's history. Their permanent exhibits feature historical information from the Spanish/Mexican period, early American/Industrialist period, WWII Home Front, Post WWII, as well as today. They also showcase wonderful modern works of art.
Richmond Country Club: Play a round of golf the way it was meant to be played on this professional and popular golf course. It proudly sports a 188-acre course with sensational fairways that include bunkers for those that love a challenge. It includes breathtaking views of the Marin shoreline and nearby rolling hills. The grounds offer a large driving range, a bunker practice green, and more. If you retire in Richmond, and love the game, this country club will quickly become your second home.
Where Will Your Northern CA Senior Housing Be Located?
Searching for that perfect retirement community in the Bay Area can take some time, even if you have narrowed it down to retiring in Richmond or Walnut Creek, CA. Once you decide upon which city is right for you, the next step is locating your Bay Area senior housing.
Locate your preferred retirement housing in Richmond, CA:
If our retirement community comparison has you feeling that Walnut Creek isn't the right location for you, then it's time to search for your new senior housing in Richmond, CA. There are plenty of options for you to look into. This city offers large, as well as small senior retirement housing facilities, and everything in between. We wish you the best in your new retirement community in Richmond!
Locate your preferred retirement housing in Walnut Creek, CA:
Living within a retirement community in Walnut Creek seems to be a popular choice among active seniors these days. This city has a high number of retired seniors, creates activities and entertainment geared towards individuals that are 55 and over, and has outstanding senior housing options. Let's take a look at one of our favorites.
The Heritage Downtown Active Senior Living Apartments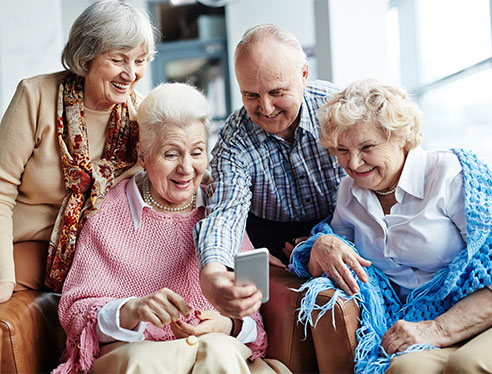 Rated as the #1 retirement community in the Bay Area, you can't go wrong if you plan on moving into these luxury senior apartments. This sensational Walnut Creek active senior retirement community will exceed your expectations. They offer affordability, elegance, and innovative technology, along with world-class amenities. The Heritage Downtown grounds are beautiful and lush. It's a place where their senior residents can be proud to live, play, and enjoy life. The residents can take part in many activities such as playing bridge, relaxing in the spa, get involved in health and fitness programs, and much more. The Heritage Downtown offers their active seniors concierge service, technology centers, and group trips around the Bay Area. When it's time for dinner, their the residents won't have to go far to enjoy fine dining because there is an award-winning restaurant in on the premises! The
Heritage Downtown
is situated in a perfect location, within walking distance to downtown Walnut Creek. This makes it easy for their residents to just stroll downtown any time of the day! As you can see, this is an exceptional Bay Area retirement community!
Read About More San Francisco Bay Area Senior Communities
If you found this Bay Area retirement guide helpful, take a look at these other retirement community comparisons:
Enjoy Your New Retirement Community in the Bay Area!
Whatever Northern Ca Bay Area senior retirement location you are moving to, we wish you the best. We sincerely hope that you enjoy your stay, make new friends, and set out to explore your new community. Take a look at this video that will have you loving Walnut Creek even before you have step foot in the city!
.
.