Walnut Creek vs San Francisco Retirement Community Comparison – A Detailed Bay Area Guide for Seniors
If you are deciding between a retirement community in San Francisco or Walnut Creek, CA, but you just can't make up your mind, then you have come to the right place! Our retirement community comparison of these two popular Bay Area cities should help you determine which city best fits your individual needs. We understand how important it is to fully research possible locations, because, after all, there is no "one size fits all" retirement community. Therefore, we did extensive research to gather all the relevant information that might be important to seniors looking to retire in one of these fantastic Northern California cities. [toc]
Will You Find a Retirement Community in San Francisco or Walnut Creek?
Being 100 percent certain that the Bay Area city you retire in is right for you is imperative. Imagine making the big move only to find that you are not happy with the crime rate or population. Or, maybe you love to travel around town and so you require a city that has access to major freeways. There are so many factors that make up the perfect retirement location. We factored in these elements and others to help you learn more about what it would be like to retire in the San Francisco Bay Area or Walnut Creek, Ca.
Location – Northern CA Bay Area Retirement Cities
Which Bay Area city is best to retire in really comes down to your personal preferences. Retirement communities in San Francisco will most likely offer you a city landscape, whereas Walnut Creek provides both city and natural surroundings. These two cities have locations that are quite different, so it's a good idea to take a detailed look at both.
Let's see what Walnut Creek and San Francisco's location have to offer retired seniors:
Walnut Creek:
This East Bay Area location seems to be a favorite among local seniors. They love the fact that it offers them thousands of acres of natural open space, as well as a bustling city life. It's the best of both worlds all wrapped up into one Northern CA city. When the seniors of Walnut Creek are not out enjoying nature, they're taking advantage of the city aspect of this retirement community by shopping and dining with fellow seniors. Walnut Creek, Ca is centrally located and has several freeways running through it, which provides the chance for seniors to travel and take part in some
interesting Bay Area activities.
The bottom line is that Walnut Creek's location offers seniors a beautiful area to retire in and great travel opportunities.
San Francisco:
This city is situated on the north side of the San Francisco Peninsula. If you think you would like to retire in San Francisco, you really have to love the city life. On the other hand, the area does offer many parks where you can escape the concrete. Plus, you can leave the big city for the day and head out to other sections of Northern CA by utilizing the major freeways that run through this location. It's worth mentioning that the area the city was built on is known for having many large hills. This can make getting around town by foot challenging for some seniors. Getting set up in a retirement community in San Francisco will offer you an exciting city life, beautiful ocean views, and easy access to the famous Golden Gate Bridge.
Climate – Retire in San Francisco or Walnut Creek for Pleasant Weather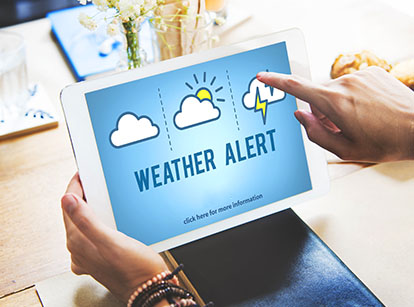 Finding a Bay Area retirement community that offers great weather isn't that difficult. Northern CA and California, in general, are known for having pleasant weather throughout the year. As a senior, due to possible arthritis issues, your only concern regarding weather may be a city's rain percentages. This is just one example of why thoroughly researching a possible retirement community is so important.
Let's have a look at the typical climate that these two NorCal cities typically experience:
Walnut Creek:
Seniors retiring in this East Bay city will enjoy average temperatures that range from 50s to 80s, depending on the time of year. This particular area sports a pleasant Mediterranean climate and an above average amount of sunny days. The residents of the Heritage Downtown Active Senior Living Apartments take full advantage of this typical weather. They are constantly on the go, enjoying the outdoors! Walnut Creek certainly passes the test when it comes to a perfect climate for seniors who are 55 plus.
San Francisco: This popular city sports warm, dry summers and moist, mild winters. Like Walnut Creek, it also experiences a Mediterranean climate. Additionally, the nearby Pacific Ocean causes a great deal of fog at times, which San Francisco is known for. Average temperatures range from the mid 40s to low 70s, which is great if you prefer cooler weather. Because of San Francisco's diverse topography, the city experiences microclimates, with some areas having more rainfall than others. Overall, if a retirement community in San Francisco is your preference, the weather shouldn't be a deterrent.
Check out the rain percentages of both San Francisco and Walnut Creek, Ca:

Cost of Living – Walnut Creek Comes Out on Top
Smart seniors typically have a set income and a budget in place. So, moving to a high-cost city can possibly destroy their budget and leave them broke. Older adults should ensure that they find a retirement community that meets their cost of living expectations. Having enough money left over after paying the bills is essential for enjoying retirement.
Retire in Walnut Creek with These Cost of Living Numbers:
Overall: 225.5
Housing: 478.2
Transportation: 137.5
Retire in San Francisco with These Cost of Living Numbers:
Overall: 304.7
Housing: 711.8
Transportation: 176.8
Under 100 means less expensive than the U.S. averages. Above 100 means more expensive.
Population – Walnut Creek Has a Higher Percentage of Seniors
When looking into a city's population, you should take into consideration both the total number of people in the area, as well as the number of senior citizens. The data we gathered reveals that Walnut Creek comes out on top in both categories. San Francisco has a high population number of 864,263. Walnut Creek's population number is much more reasonable at 68,516. In addition to this, San Francisco's senior citizen population is lower than Walnut Creeks. These numbers are significant when fine-tuning your search for the perfect retirement community within the Northern Ca, Bay Area.
Walnut Creek, CA is 81% less densely populated than San Francisco.
The median age is 10.3 years older in Walnut Creek compared to San Francisco.
The percentage of senior citizens 65 to 74 residing in Walnut Creek is 13% and 7.9% in San Francisco.
See how the numbers stack up with the percentage of seniors age 85 and over in both cities:

Transportation – Active Seniors Need Reliable Options
For a retirement community to be on the top of the list, it should have fantastic transportation options. This goes without saying because most independent seniors living in the Bay Area rely on city transportation. Without it, they could become isolated, as well as left with no way to travel to their medical appointments.
Walnut Creek Retired Seniors Can Utilize These Transportation Options:
The seniors who reside at the Heritage Downtown are thankful for Walnut Creek's great transportation options. It enables them to live an active life, travel in and out of the city, as well as make it to their appointments.
Catch the Trolley: This free Walnut Creek Trolley runs 7 days a week from the BART Station to multiple downtown destinations.
Free Shuttle Service: Use the Creekside or Shadelands Shuttle to get around town! They're perfect for seniors who are on a budget.
City Transit: The Advanced Rapid Transit System – BART, is a popular transportation option for seniors of all ages. Older adults also ride the City Bus – County Connection, which is used by many Heritage Downtown residents on a weekly basis.
Senior Transportation: Because they have a high number of retired seniors in the area, the city of Walnut Creek has created special programs that provide transportation to these older adults. Their Senior Mini Bus Program will take residents around Walnut Creek for $1 each way. An additional option is the Rides for Seniors program. This fantastic program helps seniors get to just about anywhere they need to go within Walnut Creek.
San Francisco Retired Seniors Can Utilize These Transportation Options: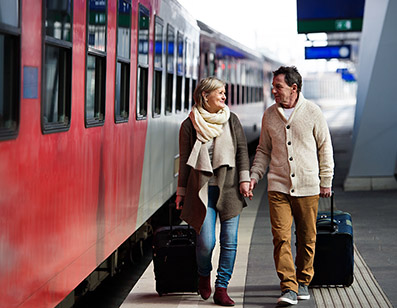 Being the big city that it is, San Francisco is a retirement community that offers plenty of transportation options. Seniors will have no problems getting around the city, traveling to other areas, and so on.
BART: The Bay Area Rapid Transit is a convenient, affordable, and fast means of transportation for seniors to get where they need to go within San Francisco, as well as travel to other Bay Area cities. The BART runs from 8am to 8pm on a daily basis.
MUNI Hybrid City Bus: Seniors who are interested in green transportation will love the San Francisco hybrid city bus. They offer state-of-the-art vehicles that have the environment in mind. This city bus will let you efficiently travel around the city to get your shopping done, go to your medical appointments, or meet some friends for lunch!
Electronic Trolley: A spinoff of San Francisco's famous traditional Trolley, but with a modern flair. Older adults have this third option to choose from when they are traveling around the city.
Crime Rate – A Safe Retirement Community is Imperative
No matter what Northern California Bay Area retirement community you choose, it's essential that you consider the crime percentages. As an older adult, you want to feel comfortable with the location you retire in. It would be an unfortunate scenario if you pack up and move to your new retirement home, only to find that it's not safe to walk around by yourself. While researching area crime rates, we found that if you retire in San Francisco, CA you will experience a higher crime rate than living in Walnut Creek. Although San Francisco is a great place to retire, it's a big city, and with that comes a slightly higher crime rate.
Walnut Creek Crime Rate: 11.7
San Francisco Crime Rate: 39.6
Crime is ranked on a scale of 1 (low crime) to 100 (high crime)
Healthcare – Quality Hospitals in the Northern California Bay Area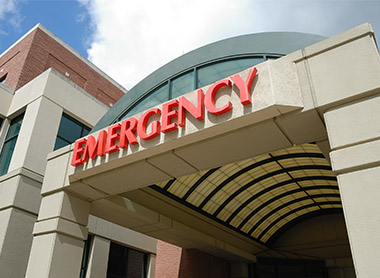 When a health issue arises, or an emergency, the last thing you need is a long drive to the hospital. Most 55+ adults prefer to have a hospital within a short distance to where they reside. In addition to this, having access to quality hospitals is crucial. Let's take a look at two quality hospitals that you would have access to if you retired in San Francisco or Walnut Creek, CA:
Walnut Creek John Muir Medical Center:
Located just a short distance from Downtown Walnut Creek, this hospital has nothing but rave reviews from the residents at the Heritage Downtown Active Senior Living Apartments, and for good reason. John Muir is recognized by U.S. News & World Report as one of the nation's premier healthcare providers. They received the Joint Commission's Gold Seal of Approval™ for certification as a primary stroke center and is accredited by the American Heart and Stroke Association. They boast 554-licensed beds and their specialty is in orthopedics, rehabilitation, neurosciences, cardiac, trauma, and cancer care. John Muir Walnut Creek Medical Center sports a modern facility and provides exceptional care.
UCSF Medical Center:
This hospital is globally recognized for its advanced technology and innovative treatments. Their team of physicians includes experts in almost all specialties, and they are ranked as one of the nation's top hospitals. From cancer treatments, neurological and immunological disorders, to cardiac care, this hospital has you covered. There are actually many quality hospitals in this city. So, if you decide to retire in San Francisco, you will certainly be taken care of as far as your health is concerned.
Entertainment – Keep Active and Enjoy Your Retirement
Now that you are retired, and your days are not tied up in an office, it's time to have some fun! This is the very reason you should ensure that the city you retire in has plenty of activities for seniors. Northern CA tends to have a lot going on, especially in San Francisco and Walnut Creek. Let's take a look!
You Can Enjoy These Activities if You Retire in Walnut Creek, CA
Walnut Creek locals have it made! They not only live in a beautiful Northern CA retirement community, but also a city that provides their residents with a variety of great things to do! Whether you enjoy touring a famous garden or catching a play, you will be sure to find something that interests you! Here are just a few things that you will love doing if you live in this East Bay Area city:
SENIOR CLUB
Walnut Creek Senior Club: This senior club really cares about its members! They try and make sure you not only have fun, but also keep fit. They organize fitness activities through softball, tennis, walking, and bowling groups. You can have lots of fun by joining in on their bingo groups and other activities! They also have a mini-van service that takes their members anywhere in Walnut Creek for just $1. So, if you retire in Walnut Creek, you should join this fantastic club!
ART IN WALNUT CREEK
Walnut Creek Art & Wine Festival: This fun festival was voted Best Community Event in the Walnut Creek Magazine Best of 2018 Reader's Choice Awards. It's now in its 38th year and loved by residents of all ages. Seniors from different cities within the Northern Ca Bay Areas attend this much talked about event and always have a wonderful time! They showcase local Bay Area music, hand-made crafts, and featured art from over 200 artisans. Plus, you will find local and regional wines, great food, and lots of friendly faces.
Lesher Center for the Arts: Older adults who make Walnut Creek their retirement community will think of this art center as their second home. The senior citizens of the Heritage Downtown Apartments love stopping by to take a walk through their art gallery, see a musical, attend a play, and so much more! This well-known performing arts center is frequented by retired seniors from all over Contra Costa County, as well as other Bay Area counties. You can also have a fabulous dining experience before or after a show at their onsite restaurant. The Lesher Center for the arts is conveniently located in the heart of Downtown Walnut Creek.
PLACES TO GO IN WALNUT CREEK
The Ruth Bancroft Garden: This nationally known garden is a favorite among the Heritage Downtown seniors. Visitors have a chance to tour this unique garden, as well as purchase plants. Older adults also enjoy taking classes and attending social events at the Ruth Bancroft Garden. It proudly features drought-tolerant plants such as agaves, yuccas, and aloes, and a variety of other plants as well. If you retire in Walnut Creek, this garden will end up on your favorites list.
Boundary Oak Golf Course: A popular 18-hole championship golf course that offers a relaxing atmosphere and a chance to get out and enjoy the day. Boundary Oak provides 5 putting greens, as well as 60 stalls. Before or after a round, you can enjoy some food and a beer with friends at the course's Tap House, their onsite eatery. You will also find a professional clubhouse and breathtaking views of San Ramon Valley. If you are just starting out on your golf journey, boundary Oak offers exceptional lessons!
LOCAL SOCIAL EVENTS
Walnut Creek First Wednesdays: Making Walnut Creek your new retirement community will enable you to conveniently stop by this popular street festival. Residents mark their calendars for the first Wednesday of each month, May-September. Enjoy a great time with friends as you dance, dine, view creative works of art, and socialize at this amazing street festival.
Music & Movies Under the Stars: If you love getting together with friends to watch a movie, then you would really like Walnut Creek's outdoor movie screenings! Music is played before the movie as you visit with your fellow seniors! Most moviegoers bring dinner. It's a great time for everyone who attends.
As you can see, the retirement communities in the Northern CA Bay Area have a lot going on! Take a look at this
Senior Citizen Bay Area Destination Guide
for even more events, activities, and places to visit.
You Can Enjoy These Activities if You Retire in San Francisco, CA
If you plan on retiring in San Francisco, you will most likely never run out of great places to visit. This NorCal city is a tourist attraction that's filled with entertainment that seniors would enjoy. Let's take a look at just a few places that seniors seem to love, whether or not San Francisco is their retirement community, or if they are just visiting the area.
Places of Interest to Seniors in San Francisco
San Francisco Museum of Modern Art: Seniors who retire in San Francisco will love visiting this fantastic museum! It provides a chance to see works of art from internationally recognized contemporary artist and well-known artist from the past. It showcases something for everyone – creative paintings, beautiful sculptures, media arts, and more. Additionally, it's one of the largest museums of modern art in America. The Museum also provides tours and hosts events. Furthermore, seniors will love strolling through their outdoor sculpture garden!
AT&T Baseball Park – Everyone enjoys a good game, especially when it takes place in your own city. This exceptional baseball park is the home of the Giants and where all the fun happens. It will provide you and your friends with a place to gather to watch the big game. This stadium also hosts concerts with big-name bands!
Aquarium of the Bay: Retired seniors will all agree that this is one of the best aquariums in California. It showcases sea life through 300 feet walk through tunnels, touch pools, and interesting animal habitats. It is here that you will see jellyfish, turtles, schooling fish, bay rays, and much more. The aquarium features over 20,000 local marine animals that you can learn about and maybe even touch. Retiring in the San Francisco Bay Area has its benefits and living nearby this Aquarium is one of them!
Where Will Your New Bay Area Retirement Housing Be?
Now that you have had a chance to see all that a San Francisco retirement community can offer, as well as Walnut Creek, it's time to fine-tune your search and start considering where you will live within the city you prefer.
Senior Retirement Housing in San Francisco, California
San Francisco is a huge city that offers a variety of senior housing options. With so many to choose from, senior citizens will certainly be able to find something that fits in their budget. So, if you have decided that you would like to settle in a retirement community in San Francisco, search around for several retirement homes that you feel will fit your needs. You may even want to visit a few places to be sure you are making the best decision.
Senior Retirement Housing in Walnut Creek, California
If you plan on joining all the other seniors who have decided to call Walnut Creek their new home, then congratulations on your decision! It's a wonderful place for senior citizens to retire. Because we love the Heritage Downtown, we are going to tell you all about it!
The Heritage Downtown Active Senior Living Apartments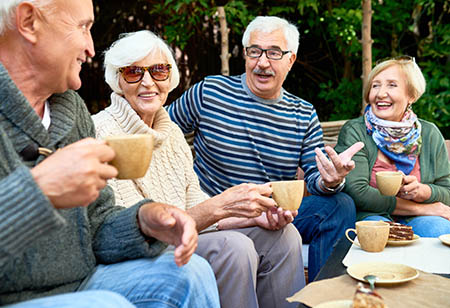 Walnut Creek's finest senior housing offers luxuries and services to their residents that sets them apart from the rest. Their residents enjoy convenient concierge service, group fitness classes, and scheduled trips around Northern CA. The older adults who reside in these fabulous apartments have access to a swimming pool and spa, resident gardens, and technology centers. If you love fine dining, you won't have to go very far because there is an award-winning restaurant right on the premises. They certainly provide an atmosphere that will allow you to mingle and socialize with your new friends on a daily basis. These popular senior apartments are situated near Downtown Walnut Creek. This is a fantastic location that enables their residents to simply walk to their favorite restaurants and shops! The Heritage Downtown Active Senior Living Apartments have been named Northern CA Bay Area's #1 retirement community. See why the
Heritage Downtown
might just be your new retirement destination.
If You're Not Positive That You Want to Retire in San Francisco Then Check Out these Bay Area Cities
If you're not sure if you would like to retire one of these featured cities, then here are a few other options so you can see what else is out there in the Bay Area:
Make San Francisco or Walnut Creek Your New Retirement Destination!
There is a lot to consider when looking for a new retirement community. So, we hope that our Walnut Creek vs San Francisco retirement community comparison has helped you make your final decision. No matter where you set up camp, be sure to have fun, stay healthy, and make plenty of friends! See why the senior residents of the Heritage Downtown are happy with their decision to retire in Walnut Creek by watching this incredible video. It showcases just how great Downtown Walnut Creek is and why the locals love it so much.
.
.