Walnut Creek vs El Cerrito Retirement Community Comparison – Bay Area Guide for Seniors

If you're searching for the best place to retire in the San Francisco Bay Area, and have narrowed your decision down to a retirement community in El Cerrito or Walnut Creek, then you have come to the right place! We understand it's not easy to find the perfect location to spend your golden years. Because of this, we have created this Bay Area senior retirement guide. It can assist seniors 55+ in making their big decision on which of these two Northern CA Bay Area older adult cities they would like to call home. With that said, let's dive into this detailed NorCal retirement guide.
Outstanding Senior Communities in El Cerrito & Walnut Creek
There are a lot of cities within the Bay Area to choose from, so the fact that you landed on two that might be your final pick – a Walnut Creek or El Cerrito, CA, senior retirement community, is fantastic. These cities have similarities and differences, so it's best to learn as much as you can about both, so you can be sure you retire in a city that is best for you.
Location – Retire in a Lovely Area of Northern CA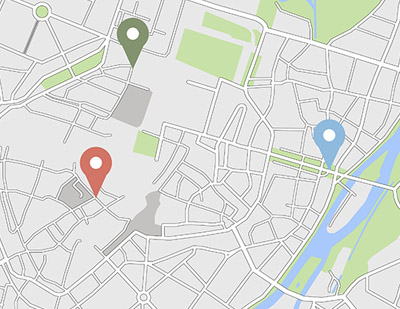 It's widely known that the San Francisco Bay Area offers up some of the most beautiful landscapes, lots of sensational areas for getting out in the great outdoors, and more. This alone is a great reason to retire in the Bay Area. Let's look at this in a little more detail:
Walnut Creek, CA:
This East Bay city sits within Contra Costa County and offers plenty of beautiful greenery, landscapes, picture-perfect rolling hills, popular trails, parks, and more. Additionally, Walnut Creek will allow you to enjoy breathtaking views of Mount Diablo. If you are more into what Walnut Creek's city life as to offer, you will be happy to know it's filled with thriving businesses, great entertainment, popular shops and boutiques, and a variety of fine and casual dining options. Most of them can be found within downtown Walnut Creek. This is also where The
Heritage Downtown
rests. If you are one to travel outside your city limits on occasion, Walnut Creek is located in an area that makes it easy to travel around the Bay Area. Additionally, this East Bay senior community is often called a hub city because it has multiple main freeways that interconnect. For those who might want to get out and have some fun, check out our
Bay Area Senior Destination Guide
for a few ideas.
El Cerrito, CA:
This Northern CA Bay Area retirement city rests near the San Francisco Bay, close to the famous Golden Gate Bridge, and is nearby many nature parks and trails. It's also close to other great Bay Area cities such as Berkeley, Oakland, and the big city of San Francisco. It's about 30 miles from two large airports, so if you like to travel, the city makes it super simple to hop on a plane. However, the El Cerrito retirement community only has one major freeway that runs through a small portion of the city. As mentioned, there are plenty of places to escape the city to go hiking, walking, or just get out to enjoy all that nature has to offer. Seniors will also enjoy a great city life if they make the move to a retirement community in El Cerrito.
Climate – Retire in a Bay Area Location that Has Beautiful Weather
The Bay Area offers great weather – from warm sunny days to cool comfortable evenings. However, you will want to confirm that the area you move to does indeed have the weather you are seeking. For instance, although most retirement communities within the San Francisco Bay Area have similar weather, there are some slight differences. Some cities are foggier than others, some produce more rain, and some are hotter. With that in mind, let's talk about the weather in both of these popular Northern CA Bay Area cities:
Walnut Creek
This East Bay retirement community provides its residents with a wonderful Mediterranean climate that allows everyone to get out and enjoy the sunshine. In fact, the weather is one of the things that the Heritage Downtown Active Senior Living Center residents love about this city. Also, if you move to Walnut Creek, you won't be exposed to too much rain. However, there is some rain, just enough to keep Walnut Creek green and beautiful. This San Francisco Bay Area retirement community experiences temperatures in the 50s and 80s, depending on the season.
El Cerrito, CA
Older adults who live in an El Cerrito retirement community will be pleased to hear that this city sports comfortable weather. Its average high is in the mid 70s, and in the colder winter months, its average is in the low 40s. However, if you are one to have problems with arthritis because of damp conditions, then Walnut Creek might be a better fit. El Cerrito has a little more rain, and because it's close to the San Francisco Bay, it can tend to experience fog, which makes for more moisture in the air. You can expect some nice cool breezes from the bay, which is a bonus.

Cost of Living – Walnut Creek & El Cerrito Retirement are Both Affordable
Considering the cost of living in the San Francisco Bay Area city you are thinking about retiring in is essential. The last thing you would want to do is pack your bags and get settled into a new city, only to realize it's unaffordable. With that in mind, we researched both Walnut Creek and El Cerrito retirement communities and found that they are both easy on the wallet. But you will find that El Cerrito has a slightly higher cost of living than Walnut Creek. Review the 2020 data below for a few examples:
Retire in Walnut Creek with these Cost of Living Numbers:
Housing: 377.9
Transportation: 127.5
Retire in El Cerrito with these Cost of Living Numbers:
Housing: 390.6
Transportation: 129.0
100 = National Average. Under 100 means less expensive than the U.S. averages. Above 100 means more expensive.
Population – Walnut Creek Boasts More Seniors than El Cerrito
A city's population is another important factor worth looking into. If you have a population that is too low, a city may not offer enough resources or senior programs. On the other hand, if the population is too large, you will be dealing with an overpopulated city, and that has its own set of issues. The best thing to do is find a Northern CA retirement city that offers a medium sized population. Review the statistics below to see what the population is like for these two Bay Area senior hot spots:
Walnut Creek has a population of 68,516, and El Cerrito comes to 24,928.
The median age is 5.9 years older in the city of Walnut Creek, than it is in El Cerrito.
The number of senior citizens 65 to 74 living in Walnut Creek is 13%, while El Cerrito is 10.1%.
For those of you who are 85 years of age and older, here are some statistics just for you:
Transportation – Walnut Creek & El Cerrito Mobility Options
Whether you move to a retirement community in El Cerrito or Walnut Creek, ensuring that you have access to reliable transportation options is crucial. This is the case because most retired seniors choose not to drive, and instead, use public transportation to get to their doctor's appointments, or to just do some grocery shopping. Take a look at the information below to see what these two cities offer in regards to transportation.
Walnut Creek Transportation: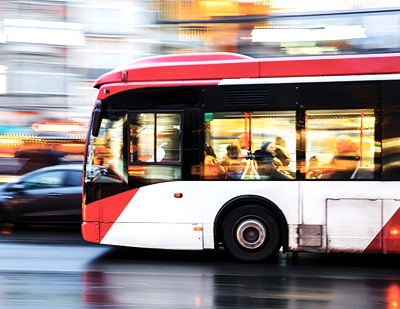 This East Bay retirement community offers excellent transportation options to its senior residents. Let's take a look at a few of the ways active seniors travel around the area:
Downtown Trolley:

The trolley is a popular means of transportation for those who love to spend time in downtown Walnut Creek. It runs seven days a week, and is free of charge. The residents of The Heritage Downtown use this service on a daily basis.

Walnut Creek Shuttles: For those who need a ride to their medical appointments, grocery store, and other similar locations, the

Creekside or Shadelands shuttles will certainly get you there. There is no charge to ride these shuttles so it's an affordable way to get where you need to go.

City Transportation: For those active living seniors who love to travel, you can catch the Bay Area Rapid Transit System (BART) within Walnut Creek. It will enable you to visit the surrounding Bay Area cities. If you would just like to stay within Walnut Creek, or its bordering cities, you can catch the city bus, County Connection.
Transportation in El Cerrito, CA:
Are you planning on getting settled in an El Cerrito retirement community? If so, you will have no problems getting around and exploring. This Northern California senior city offers a few great transportation options that will meet your needs.
AC Transit: The retirement community of El Cerrito makes it easy for seniors to get around town with the AC Transit city bus. It will take you to all the popular destinations within the city at an affordable price.
Bart: The Bay Area Rapid Transit System can be accessed via a convenient Bart station within El Cerrito. Utilizing the Bart is a great way to quickly travel around the Bay Area for a day of fun.
For those 55+ adults who love to travel, take a look at our other Bay Area retirement community comparisons to see what these fantastic cities have going on –
American Canyon
,
Novato
,
Concord
,
Santa Clara
,
and
Menlo Park
.
Crime Rate – A Safe Senior Community is Imperative
When searching for a location to retire within the Bay Area, it's important to remember to look into the crime rate for each city you are considering. It wouldn't be a good situation to pack up your bags and move to an area you are unfamiliar with, only to find out later that it's not safe to travel around the city alone. With this in mind, we went ahead and looked into the crime rate for an El Cerrito retirement community, as well as Walnut Creek, and found that they both feature low crime rates. It's worth mentioning that El Cerrito is slightly higher, as seen below:
Walnut Creek Crime Rate: 11.7
El Cerrito Crime Rate: 23.0
Crime is ranked on a scale of 1 (low crime) to 100 (high crime)
Healthcare – Walnut Creek & El Cerrito Senior Community Hospitals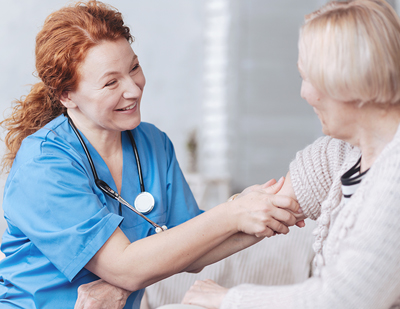 A top concern for a lot of seniors is making sure a reliable hospital is nearby. This makes perfect sense because if an emergency were to arise, every second counts. Let's see what both of these Northern CA retirement communities have to offer their residents when it comes to medical facilities:
Walnut Creek John Muir Medical Center
This outstanding hospital was rated by U.S. News & World Report as one of the nation's premier healthcare providers. John Muir boasts 554-licensed beds, top physicians, and highly-skilled nurses. Plus, it's the sole trauma center in Contra Costa County and sections of Solano County. This East Bay medical center specializes in orthopedics, rehabilitation, neurosciences, cardiac, emergency, trauma, cancer care, and more. In addition to this, the facility offers state-of-the-art medical equipment, and a caring environment.
Highland Hospital
Highland Hospital is located in Oakland, CA, and is a 15 to 30 minute drive from El Cerrito, depending upon the traffic. It's been designated the primary trauma center for Alameda County, and is a professional medical and surgical facility. In addition to this, Highland Hospital is associated with the University of California, San Francisco – UCSF. This well-known hospital has received many awards for performance excellence and is considered a reliable source of medical care for retired seniors in the surrounding area.
Entertainment – Places to Visit in El Cerrito & Walnut Creek
If you are considering moving to an El Cerrito retirement community, or one in Walnut Creek, you will want to see what they have to offer when it comes to fun and interesting activities for seniors. We did some upfront research for you, and here is what we found:
Walnut Creek Entertainment for Older Adults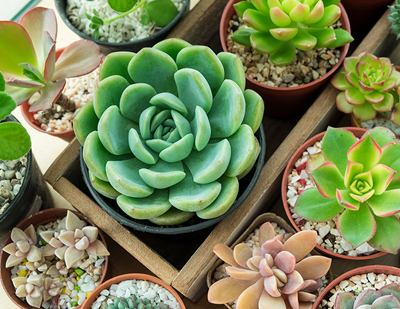 This fabulous East Bay senior community is known for its entertainment options. If you retire within Walnut Creek, you will always have something to look forward to.
PLACES TO VISIT IN WALNUT CREEK:
Lesher Center for the Arts: The 55+ residents that live at The Heritage Downtown have partnered with the Lesher Center for the Arts. This shows just how important this art center is to the older adult community. They offer performances such as plays, the funniest comedies, lovely musicals, breathtaking operas, ballets, and the like. Also, the Bedford Art Gallery rests within the Lesher Center for the Arts. It's a creative place to go if you want to see impressive works of art.
Walnut Creek Art & Wine Festival: For over 38 years, this popular street festival has been providing excellent entertainment to the senior residents in the area. It's a place anyone who likes arts & crafts, wines, gourmet beers, fantastic music, and more. This festival offers many vendor booths where you can find many interesting items.
The Ruth Bancroft Garden: This is a unique garden that allows retired seniors to have a wonderful afternoon outdoors, complete with sensational succulents and many other drought-tolerant plants. The Ruth Bancroft Garden offers tours, workshops, and hosts a variety of special events. Plan on bringing home a few plants because they have plenty for sale!
Retire in El Cerrito with These Fantastic Entertainment Options:
If you are leaning towards retiring in El Cerrito, here are a few entertainment options that you might be interested in checking out once you get there. There are more, of course, but these are two that seem to be a crowd favorite.
PLACES TO GO IN EL CERRITO, CA
El Cerrito Art Association: If you like the art scene and want to make a few friends, the El Cerrito Art Association is a great non-profit organization to get involved in. They proudly support local artists with their programs and activities. They do this through art exhibits, demonstrations, lectures, and more. There is something for everyone – paintings, sculptures, digital media, drawing, and the like. If you move to an El Cerrito retirement community, then this place may just become your favorite hangout for you and your fellow seniors.
Contra Costa Civic Theatre: Do you love the theatre, or just entertainment in general? If so, the Contra Costa Civic Theatre is a sensational place to visit for an outstanding theatrical experience. They offer productions that have won awards, and gained much attention. From comedies to dramas, this is the place to go for quality entertainment.
If you move to an El Cerrito retirement community, and you think you might want to travel around the Bay Area from time to time, take a look at these other areas worth visiting –
Brentwood
,
Lafayette,
Pleasanton
,
Fairfield
, Alameda, San Mateo, as well as
San Leandro
and
Dublin.
The Best Senior Housing in The San Francisco Bay Area
We did our research when it comes to senior housing in the Bay Area, and we have landed on one that we are partial to – The Heritage Downtown Apartment Homes. This popular senior housing choice shines above the rest, and offers amenities that other facilities can't compete with. Let's dive in look at more details of The Heritage Downtown Active Senior Living Apartment Homes so you can see for yourself:
The Heritage Downtown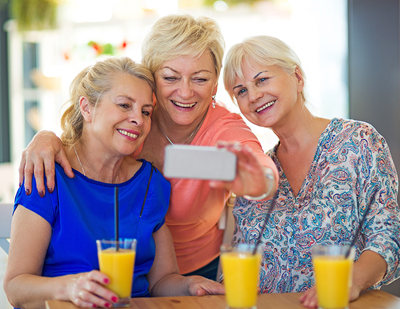 These senior citizen homes are popular within the Bay Area, and for good reason. They offer
great floor plans
and
amazing amenities
. It's these two things, and more, that have made The Heritage Downtown the #1 senior apartment homes in the San Francisco Bay Area. These luxury senior homes are in a fantastic location – in the heart of downtown Walnut Creek! This allows its 55+ senior residents to take walks to great restaurants and shops. Those seniors who live at The Heritage Downtown have access to a relaxing swimming pool and spa, a popular on-site home theater, BBQ and music pavilion, modern technology centers, 24-hour concierge service, and a lot more. The Heritage Downtown residents meet daily at their
award-winning dining
restaurant called Newton's. They all love this farm to table restaurant, and enjoy outstanding meals together. If you decide to retire at The Heritage Downtown, you will have so much to look forward to!
Read About Other Bay Area Retirement Communities
If you're not done exploring the San Francisco Bay Area retirement scene, and want to check out other senior communities, we have many others that you can read up on:
Make a Walnut Creek or El Cerrito Retirement Community Your New Home!
It is our hope that this Walnut Creek vs El Cerrito Retirement Community comparison has helped you with your final decision on where to retire. If you happen to have any questions about Walnut Creek or The Heritage Downtown, our team is certainly qualified to help you. You can contact us any time online, or give us a call at 925 943-7427. We realize that this is a big step for you, so we are here to help in any way we can. Before you close the page, make sure to watch this entertaining video that shows just how great Walnut Creek really is!
</div