Walnut Creek vs Santa Clara CA Retirement Community Comparison – Bay Area Senior Guide

If your thinking about moving to a Santa Clara CA Retirement Community, but you also have your eye on Walnut Creek, you may find it helpful to read our Bay Area Senior Guide. It features helpful information that can place you on the correct path regarding San Francisco Bay Area retirement locations. Dive in to find out what these two Northern CA senior communities have to offer! [toc]
Outstanding Retirement Communities in Santa Clara & Walnut Creek
No matter which Bay Area retirement city you decide upon, Walnut Creek or Santa Clara, you will be sure to enjoy your golden years there. Both of these Bay Area retirement communities are said to be fantastic places to live and retire, now it's just a matter of deciding which one is best for you. Let's take a closer look at these two San Francisco Bay Area senior hot spots.
Location – Popular Retirement Areas in Northern CA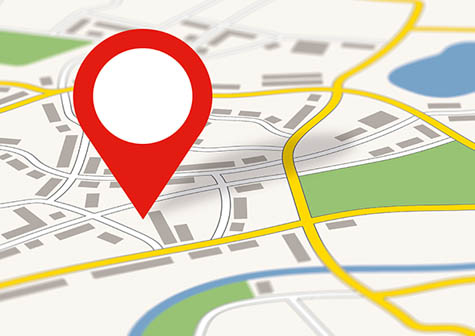 Everyone knows just how great it is to live in the San Francisco Bay Area. It's even better when the specific location you live in suits your preferences perfectly. This is why it's important to research the location you are interested in.
Let's see what a retirement community in Santa Clara CA and Walnut Creek have to offer:
Walnut Creek, CA:
This beautiful older adult community in the Bay Area is a popular place to retire. It may have something to do with the sensational landscapes it features. For instance, Mount Diablo can be seen nearby and offers breathtaking views, as well as provides a great place to take walks or hikes. In addition to this, Walnut Creek is a lush green location with large open spaces, lovely hills, well kept community parks, hiking trails for active seniors, and much more. If having a great city life is important to you, Walnut Creek has this also! You will find many shops, successful businesses, popular restaurants, and so on. Downtown Walnut Creek is so close to the
Heritage Downtown
that many residents take a stroll there for an entertaining afternoon. If you think you might want to travel around the Bay Area, Walnut Creek is known as a central hub as far as freeway access is concerned. This enables the locals to easily visit surrounding cities.
Santa Clara, CA:
This Bay Area senior community is part of Santa Clara County, near the coast of the San Francisco Bay. It's close to San Jose and about 45 miles from the big city of San Francisco. Moving to a Santa Clara CA retirement community will enable you to live in the heart of Silicon Valley, where many high tech businesses are located. You will also find multiple parks that are perfect for getting out for a walk or a relaxing afternoon. The city itself is 18.4 miles of land. Furthermore, several major freeways run through the city, giving its residents easy access to other Bay Area locations.
Climate – Retire in Santa Clara or Walnut Creek with Great Weather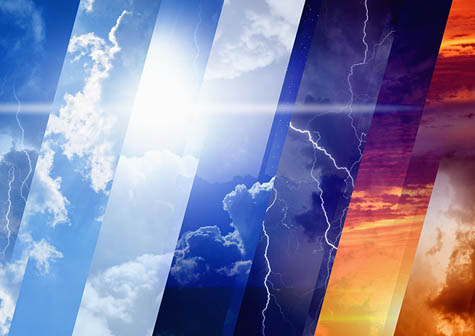 Everyone is on the same page with wanting to retire in a location that offers great weather. With that in mind, although both cities are in the Bay Area, they can offer slightly different weather patterns. So, it's worth taking a look to see if you prefer one city over the other. Let's check out both of these Northern CA Bay Area retirement communities to find out what they have to offer you in regards to the climate.
Walnut Creek CA:
This popular Bay Area retirement city sports a wonderful Mediterranean climate that the residents of the Heritage Downtown seem to love. Walnut Creek's temperatures range from the 30s to 80s, depending upon the time of year. One aspect of this city's weather patterns that their local seniors enjoy is that it provides almost unbroken sunshine throughout the year. Additionally, if you are trying to avoid retiring in a city that has too much rain, then Walnut Creek is for you because this city doesn't have much of it. However, it does rain just enough to keep the area lush and green. Overall, Walnut Creek's weather seems to be perfect for those who retire there.
Santa Clara CA:
If you retire in this older adult Bay Area community, you can expect to see average temperatures in the high 50s to the low 80s. Although this city is close to San Francisco, it doesn't display the same foggy and cold conditions. It can be quite the opposite with warm and sunny weather. Santa Clara has similar rain patterns as Walnut Creek, with rain mostly showing up in the winter months. Retiring in Santa Clara CA will provide you with the great weather you may be hoping for.
Cost of Living – San Francisco Bay Area Cities that are Affordable
When looking for a new place to retire in the San Francisco Bay Area, you will want to pay attention to the affordability factor. Although you may love a certain city, if it's too expensive, you may regret moving there. Imagine paying all your bills, transportation costs, and rent for the month, only to have nothing left over. Or, worse yet, not enough money to cover your bills! For this reason, we researched both cities, and you will be relieved to know that they are both affordable. It's worth mentioning though, that Santa Clara is 28.1% more expensive than Walnut Creek. Take a look at these numbers to get a better idea of how much more expensive a Santa Clara retirement community might be compared to Walnut Creek, CA.
Walnut Creek Retirement Community Cost of Living Numbers:
Overall: 195.1
Transportation: 127.5
Housing: 377.9
Santa Clara Retirement Community Cost of Living Numbers:
Overall: 250.0
Transportation: 140.5
Housing: 558.9
Under 100 means less expensive than the U.S. averages. Above 100 means more expensive.
Population – Many Seniors Retire in Walnut Creek
Do you love cities with large populations, or are you one to prefer a city that has a mid size population? The answer to this question may just determine which San Francisco Bay Area retirement community is best for you. This is because Walnut Creek's population is 68,516, while Santa Clara has a population of 124,635. Walnut Creek also sports a higher percentage of retired seniors than Santa Clara.
Check out these age specific population numbers:
The number of senior citizens ages 65-74 living in Walnut Creek is 13% while Santa Clara stands at 5.9%.
The median age is 14.7 years younger in the retirement city of Santa Clara, CA, compared to Walnut Creek.
If you are 85 and up, you may be interested in these statistics: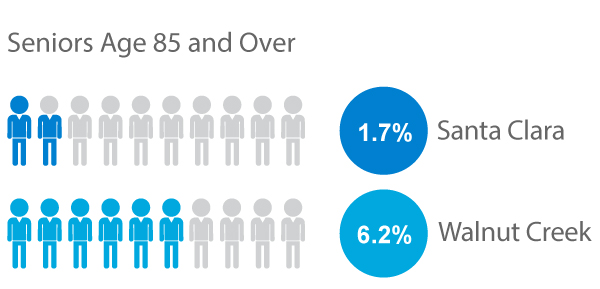 Transportation – Easily Travel Around Your Bay Area Retirement Community
You may just assume that any city within the San Francisco Bay Area will have optimal transportation options. This can't be further from the truth. Some Bay Area retirement communities have a wide variety of options, while some may not. With this in mind, doing research on a city's mobility options is essential. After all, if you are not able to get out and about to run errands or visit friends, things can get a bit difficult. In addition to this, being stuck at home is a sure path to becoming lonely and isolated. Let's see what both of these Northern CA retirement cities have to offer when it comes to transportation.
Walnut Creek Senior Citizen Transportation: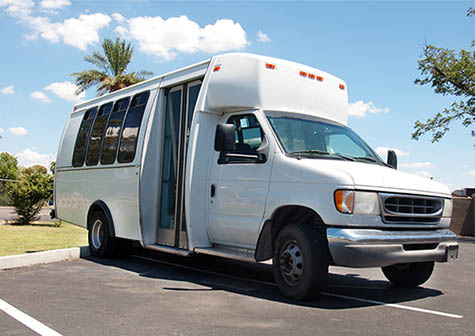 For those active older adults out there, you will be pleased to know that Walnut Creek offers much in regards to transportation options. Here are a few examples:
Senior Citizen Mini-Bus: Walnut Creek provides some fantastic transportation options for their senior population, and this is one of them! It enables older adults to participate in their Senior Mini-Bus Program for only $1 each way. This is an affordable way to travel around town to run errands or visit friends.
The Downtown Trolley: This means of transportation is one of Walnut Creek's most popular with its local seniors. It provides service every 12 minutes on weekdays, and every 20 minutes during the weekend. It makes stops at multiple locations in the downtown area. This is a convenient way to get your shopping done, do some fine dining, and so on.
Local Shuttle Services: Walnut Creek offers two shuttle services that helps seniors of all ages get where they need to go. This includes the Creekside and Shadelands shuttles. There is no charge, so it's completely affordable. During the week, many seniors utilize this service to travel to their medical appointments, meet friends for lunch, and so on.
Public Transportation: This East Bay senior hot spot offers its residents outstanding public transportation. For example, senior citizens can ride the city bus, County Connection, for a reasonable price. The 55 plus individuals who live at the Heritage Downtown love riding the bus because it allows them to conveniently travel to multiple locations within Walnut Creek. County Connection also makes stops in nearby cities. Additionally, if you love traveling, you can easily use the BART system. It will provide you with a way to travel at fast speeds to quickly go to other cities within the Bay Area.
Santa Clara Senior Citizen Transportation:
Senior citizens who retire in Santa Clara can take advantage of the city's convenient transportation options. From riding the city bus to catching the train, this city has you covered!
Valley Transportation Authority Public Bus: If you are a fan of riding the bus, then you will be happy with this city transportation option. It makes many stops so you can conveniently do your grocery shopping, travel to a medical appointment, or meet some friends across town. It's reliable, as well as cost effective.
Altamont Corridor Express (ACE): This train is a fast means of transportation for any senior on the go. It's affordable and makes stops at places of interest as well as other nearby Bay Area cities. So start planning your next trip to your favorite Bay Area attraction!
If you're interested in getting to know the surrounding area, check out our
Bay Area destination guide.
You can also view additional Northern CA retirement comparisons to see if any of these cities might be worth visiting –
Novato,
Pleasanton
,
Napa,
and
San Jose.
Crime Rate – You Can Feel Safe in a Walnut Creek & Santa Clara CA Retirement Community
If you want to fully enjoy your retirement years, it's essential to move to a safe city. This is important because living in a city that is full of crime may just keep you from getting out and about due to fear. With this in mind, we did the research for you and found that living in either Santa Clara or Walnut Creek will provide you with a safe environment. Although every city may have a bit of crime, these two Bay Area retirement communities seem to have low crime and are perfectly safe for seniors.
Healthcare – Reliable Medical Facilities for Bay Area Seniors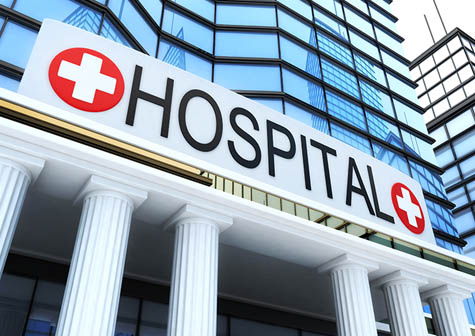 No matter what Bay Area retirement city you choose, you will want to ensure that quality healthcare is available. We researched both cities and found that although you may have to drive a little further, Santa Clara residents will have access to an excellent hospital. Additionally, Walnut Creek has an outstanding hospital within its city borders. Let's take a look at both of these medical facilities.
Walnut Creek John Muir Medical Center:
John Muir was named by U.S. News & World Report, one of the nation's premier healthcare providers, and for good reason. This hospital houses the sole trauma center for all of Contra Costa County, it sports 554 hospital beds, and has been recognized for its many achievements. For instance, it received the Joint Commission's Gold Seal of Approval™ for certification as a primary stroke center. Also, John Muir has been accredited by the American Heart and Stroke Association. John Muir Medical Center specializes in general and robotic surgery, rehabilitation, critical care, orthopedics, neurosciences, cardiac, trauma, cancer care, and more. Overall, John Muir is a professional medical facility that you can feel confident about using. Furthermore, this hospital has been caring for the senior community of Walnut Creek for years, and they are doing a fantastic job!
O'Connor Hospital
This well known hospital sits nearby the borders of Santa Clara. It features 358 beds, and houses excellent physicians, nurses, and staff. It sports advanced technology, life-saving surgery procedures, and a full range of inpatient and outpatient specialty programs. O'Connor Hospital has been recognized by the Joint Commission for being a "Center of Excellence" for hip and knee replacement. It is also recognized as an Advanced Primary Stroke Center, as well as certified by the Joint Commission as a Chest Pain Center. Furthermore, O'Connor hospital has over 600 attending physicians, which is more than enough to care for the surrounding area. This Santa Clara CA retirement community hospital is certainly capable of tending to all your medical needs.
Entertainment – Enjoy Life in Your New San Francisco Bay Area Senior Community
Retirement is about enjoying life, having the free time to get out to have some fun, explore, and so on. This is why it's so important to make sure the city you plan on moving to has plenty of entertainment options. This will keep life fresh and allow you to live life to the fullest! Knowing how crucial this topic is, we looked into the entertainment scene and gathered a few great options for both of these Northern CA retirement communities.
Walnut Creek CA Senior Community Entertainment:
If you want to live in an entertainment-rich environment, then Walnut Creek is the place to be. Retiring in this East Bay city will give you many options for fun and interesting activities. Take a look at a few local favorites:
ACTIVITIES FOR SENIORS IN WALNUT CREEK CA:
Shadowbrook Winery: Northern CA is known for its beautiful vineyards, fabulous wineries, and outstanding local wines. Shadowbrook Winery is a popular place where active older adults can gather to have a few glasses of exceptional wine as they visit with friends. The winery showcases professional fermenting tanks that were imported straight from Italy. In addition to this, they utilize an optical sorter as part of their process and this is known for making the best wines in the industry. Best of all, Shadowbrook Winery has a lovely verandah, which is a great sitting area complete with a cozy fireplace.
Walnut Creek Art & Wine Festival: This annual street festival, which was voted as the Best Community Event in Walnut Creek by the 2018 Reader's Choice Awards, is in its 38th year. The seniors of the Heritage Downtown love attending this event! It is here that they enjoy local wines, craft beers, music, dancing, arts and crafts, vendor booths with fabulous items for sale, and of course, fantastic works of art! This street festival is a must-attend!
Lesher Center for the Arts: This popular East Bay entertainment center has partnered with the Heritage Downtown. This is due to the fact that it's adored by seniors of all ages. Not only do the seniors of the Heritage Downtown find this place exceptionally entertaining, so do seniors from all over the Bay Area. The Lesher Center for the Arts showcases professional ballets, wonderful plays, sensational musicals, comedies, and a lot more. Plus, if you love great works of art, then you will also want to visit the Bedford Art Gallery. It's within the Lesher Center for Arts, and worth a look!
Santa Clara CA Senior Community Entertainment: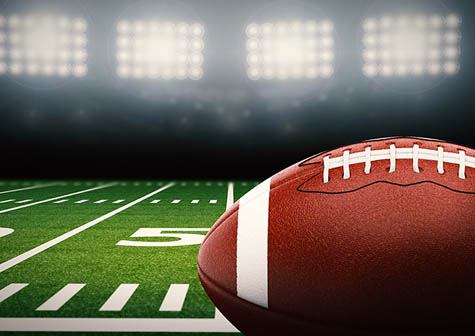 If you move to Santa Clara, you will have plenty of activities to keep you busy! This San Francisco Bay Area retirement community is known for having a lot going on, making it a more interesting place for seniors to retire. Here are two entertainment options that might be of interest to you:
ACTIVITIES FOR SENIORS IN SANTA CLARA CA:
The 49ers Museum: If you retire in Santa Clara, and you're a sports buff, then you should visit the 49ers Museum. It showcases

11 outstanding galleries and exhibit spaces having to do with the 49ers past, present and future. The museum is in a 20,000 square feet facility that is visited by many retired seniors living in the Bay Area.

Santa Clara Fire Museum:

Fire Stations have been a part of our history for as long as we can remember. This makes it especially interesting to see firefighting equipment of the past, vintage photographs, and the like. When visiting this particular Fire Museum, you will get to see an incredible display of firefighting equipment and artifacts used by Santa Clara firefighters since 1855. It can be fun for their visitors to compare the firefighting technology from yesterday to today! So, if you move to a Santa Clara CA retirement community, be sure to check this place out.
Find Senior Housing in a Walnut Creek or Santa Clara CA Retirement Community
The difficult part is over, which is narrowing down where you might want to retire. With so many cities to choose from within the Bay area, you are ahead of the game now. No matter which city you prefer, Walnut Creek or Santa Clara, it's important to find great retirement housing options. Let's discuss this topic a little further:
Retirement Housing in Santa Clara CA
It's now time to start searching for the best retirement housing in Santa Clara. But first, it would be wise to figure out your budget to ensure you choose a senior facility that matches your budget. In addition to this, check out the nearby transportation options to make sure there are bus routes within walking distance, if you are no longer driving. You will find many different types of Bay Area retirement homes in this city. It's important to decide upon one that meets your needs. Don't settle for less, even if it takes some time to find a retirement home that you know you will enjoy living in!
Exceptional Retirement Housing in Walnut Creek CA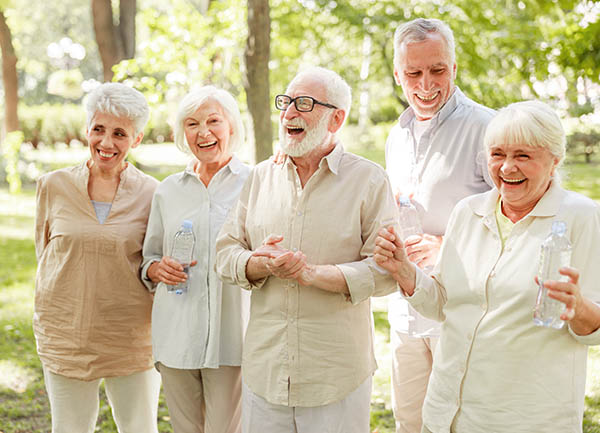 For those seniors out there who have made the wise decision to move to a retirement community in Walnut Creek, you have a lot to look forward to! This East Bay independent senior hot spot is known for all it has to offer its retired residents. From a variety of entertainment options, to great transportation choices, this city seems to have it all. Now, it's time to find the very best retirement home in Walnut Creek. This is actually an easy task because, hands down, the Heritage Downtown Senior Apartment Homes is the best place to retire! Read more about this Northern CA retirement home and you will see what we mean.
The Heritage Downtown Active Senior Living Apartment Homes
Are you searching for the best retirement home in Walnut Creek? If so, you will want to take a look at the Heritage Downtown. It offers outstanding
amenities
, enriching programs, senior specific educational classes, as well as a chance to make many new friends. This East Bay senior facility focuses on creating a supportive, active, fun, and caring environment for their residents. Their amenities are incredible. For instance, they offer modern technology rooms, a professional fitness center with a variety of classes to choose from. They also have gardens that their residents can tend to. The Heritage Downtown sports a fantastic pool and spa, housekeeping, and planned trips to other Bay Area cities. Plus, all the residents of the Heritage Downtown Senior Apartment Homes can look forward to having exceptional meals at their onsite restaurant! One of their resident's favorite features is the location of these senior apartments, which is within walking distance to downtown Walnut Creek. This enables them to easily visit their favorite shops and restaurants on a weekly basis. These San Francisco Bay Area Senior Homes are truly the best!
Check Out Other Northern CA Retirement Community Comparisons
If you would like to read through a few more comparisons before making your final decision, see if any of these cities spark your interest:
We Hope You Enjoy Your New Retirement Home in Walnut Creek or Santa Clara CA!
Retiring in the San Francisco Bay Area is exciting, but living in the retirement community that's best for you is even better. That's why we hope that our Bay Area senior guide has helped with your decision as to which Northern CA city you would like to retire in. Before moving on, be sure to watch this amazing video that will give you a better understanding of what living in Walnut Creek is really like. It will have you wishing you had retired there sooner!
.
.