Walnut Creek vs Newark CA Retirement Community Comparison – Bay Area Guide for Seniors

Are you searching for a Northern CA retirement community you can call home? If so, it may be beneficial to read our Walnut Creek vs Newark CA retirement community comparison. We cover all the details you would need to know about when selecting a Bay Area retirement city. In this article, we highlight and compare two popular San Francisco retirement communities. It will give you a good indication which city may be best for you based on your particular needs. Let's dive in and see which city you prefer! [toc]
Retirement Communities in Newark CA & Walnut Creek
Retiring in sunny California is a dream come true for some, and moving to Bay Area makes it even more incredible. This is because the San Francisco Bay Area is said to be the best place to retire in CA. It sports perfect weather, offers beautiful landscapes, and a lot more. We will go over all that this area can offer you as a retired senior, pros and cons, and more.
Location – Retirement Communities with Beautiful Bay Area Landscapes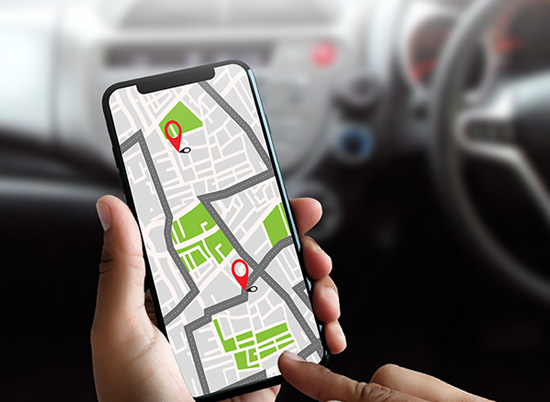 It's not surprising that many seniors end up retiring in the Northern CA Bay Area. Depending on which city you reside in, it can offer rolling hills, open spaces, ocean breezes, and the like. It's a fabulous place for seniors who have always dreamed of retiring in NorCal.
See what Walnut Creek and Newark CA can offer you location wise:
Walnut Creek:
Older adults who retire in Walnut Creek always seem to fall in love with its location. This senior community sports a sensational combination of cityscape and natural landscapes. It showcases beautiful wide-open spaces, lush green hills, parks, hiking trails, and the like. This Contra Costa County senior community also provides a fantastic city life with successful businesses, boutiques, cafes and exquisite dining experiences. Downtown Walnut Creek is a popular place to run errands, do a little shopping, or meet friends for lunch. This is one reason the
Heritage Downtown
is so popular, being that it sits in the heart of downtown Walnut Creek. Furthermore, for those seniors who want to travel outside of Walnut Creek for a day of exploring, several major highways pass through this city, which makes it a breeze to travel within the Bay Area.
Newark:
This Alameda County retirement community is only 35 miles south of San Francisco and borders Fremont, CA. It's made up of 13.9 sq. miles of land, with 0.02 being water. This Bay Area senior community is on the water's edge, which allows for great ocean breezes, depending on where you reside in the city. In addition to this, Newark CA, is known as a growing city that still has its hometown charm. Major highways run along the borders of the city, making it convenient to travel if you live close to the city's edge. Although Newark senior communities don't offer as much greenery or open spaces as Walnut Creek, you will be able to enjoy a few parks and hiking trails within the area.
Climate – Walnut Creek & Newark Retirement Communities Offer Comfortable Weather
California is known to have the best weather in the country. That's one reason retiring in the Northern CA area is such a popular idea. If you move to a Walnut Creek or Newark CA retirement community, you will experience comfortable climates and plenty of sunshine. Let's take a look at the weather in both Bay Area senior hot spots:
Walnut Creek:
This San Francisco Bay Area retirement community provides great Mediterranean weather. It sports average Bay Area temperatures that range from the 30s to high 80s. If rainy days are an issue for you, you will be happy to hear that this East Bay Area city does not have much of it. This is perfect for those who have joint pain with certain weather conditions. One thing that the residents of the Heritage Downtown enjoy about Walnut Creek is its year-round sunshine. This allows them to get out to go on walks, hikes, as well as just enjoy the community. If you are looking for a Northern CA retirement community that offers perfect weather, then the city of Walnut Creek might just be your new home.
Newark: This Bay Area senior community offers temperatures in the low 40s to high 70s. The summers are long and warm, with the warmest weather being in June through early October. The winters are cold and wet. The coolest months are typically November through February. Additionally, the average rainfall is similar to Walnut Creek's participation patterns. The changes of clear skies are significant over the course of the year, and the clearest months are usually May through October. If you prefer cooler weather, moving to a Newark CA retirement community will provide you with cool ocean breezes if you live near the water's edge. Overall, Newark offers typical great Northern CA weather.
Cost of Living – Bay Area Retirement Community Affordability is a Must
Most seniors are on a strict budget and need to be mindful of a city's cost of living numbers. If housing, transportation, or utilities are too high, it can leave them with no money left at the end of the month. Or, worse yet, not enough money to pay all the bills. We have found that both Walnut Creek and Newark CA senior communities offer affordable living, with Newark being only slightly higher.
Walnut Creek CA Offers Great Cost of Living Numbers:
Overall: 195.1
Housing: 377.9
Newark CA Offers Comfortable Cost of Living Numbers:
Overall: 195.4
Housing: 386.2
Under 100 means less expensive than the U.S. averages. Above 100 means more expensive.
Population – Retire in a Bay Area City That's Not Overcrowded
Some seniors are looking for a place to retire in the Bay Area that offers lower population numbers, but not too low. This is what makes Walnut Creek so favorable, it features a good average population number of 68,516. Newark CA also sports a desirable number of 45,544. These two San Francisco Bay Area retirement cities are perfect for those who prefer a city that is not too densely populated.
Take a look at a few examples of population numbers for these two Bay Area senior hot spots:
Walnut Creek's population numbers for seniors ages 65-74 is 13% and 6.3% for Newark CA.
The median age is 10.9 years younger in the city of Newark.
If you are interested in finding out which city has more seniors over the age of 85, take a look at these numbers: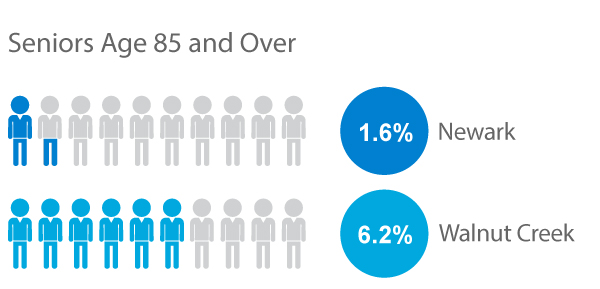 Transportation – Mobility Options in Walnut Creek & Newark CA Retirement Cities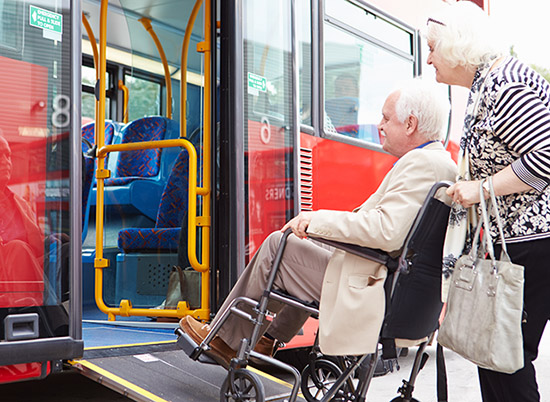 Being able to travel around the city to visit friends, go shopping, and easily get to your medical appointments is essential. If you have no reliable way to get where you need to go, it can become an issue. With this in mind, it's important to ensure that the San Francisco Bay Area retirement community that you move to has adequate transportation options. We did some upfront research and here is what we found for these two Northern CA independent senior communities:
Transportation Options in Walnut Creek CA:
Moving to a retirement community in Walnut Creek will give you plenty of transportation options to choose from. Whether it's the city bus, the BART system, or specific senior ride programs, you will be taken care of. Let's take a closer look at what will be available to you in this East Bay retirement city:
Senior Citizen Programs: Walnut Creek offers older adults the chance to utilize the Senior Mini Bus Program. It's an affordable option that is only $1 each way. This fantastic program allows seniors to avoid using public transportation. Active seniors will be able to easily go to the grocery store, doctor's appointments, as well as run errands with no problems!
The Downtown Trolley: For those retired seniors who love to shop and dine downtown, the Walnut Creek Downtown Trolley will make this exceptionally easy. The trolley is free of charge to ride and operates seven days a week. It travels around downtown where all the action is.
Convenient Shuttle Services: Don't want to ride the public bus, no problem! The Creekside and Shadelands Shuttles will take you around Walnut Creek for free! It's a reliable and certainly affordable way to get out of the house to accomplish all your errands, or just meet up with friends.
Public Transportation: If you like riding the bus, Walnut Creek has a terrific city bus system that is cost-effective and convenient. The bus line is County Connection, and is used by many residents at the Heritage Downtown on a weekly basis. You will also have the option to utilize the BART system which travels to other Bay Area retirement communities for a day of fun.
Transportation Options in Newark CA:
Although Newark does not offer as many transportation options as Walnut Creek does, you will still be able to get around town utilizing the following services:
AC Transit: Living in a retirement community in Newark CA will enable you to use the AC Transit. This low cost and reliable city bus has been taking seniors of all ages around the city for years now. Need to do a little shopping or meet a friend for breakfast? The AC Transit has you covered.
VIP Rides Program: This program is operated by LIFE ElderCare and uses designated drivers, as well as helpers, to take seniors to their appointments. The helpers can assist seniors once they arrive at their destination. This can include assistance with grocery shopping, and so on.
If you love to travel, take a look at our
Bay Area destination guide.
Additionally, If you are interested in learning more about other Northern CA retirement communities, see our
San Anselmo,
Dublin
or
San Jose
senior community comparisons.
Crime Rate – Walnut Creek & Newark Retirement Communities with Low Crime
A cities crime rate can be one of the most important factors when looking for the best San Francisco Bay Area retirement community. You wouldn't want to pack up your life and move to an area where you don't even feel safe walking around your own neighborhood. This is why doing some upfront research on the topic is essential. We looked into both Walnut Creek and Newark CA senior communities and found them to both have low crime rates.

(Crime is ranked on a scale of 1 (low crime) to 100 (high crime)
Healthcare – Northern CA Hospitals That Ensure Outstanding Services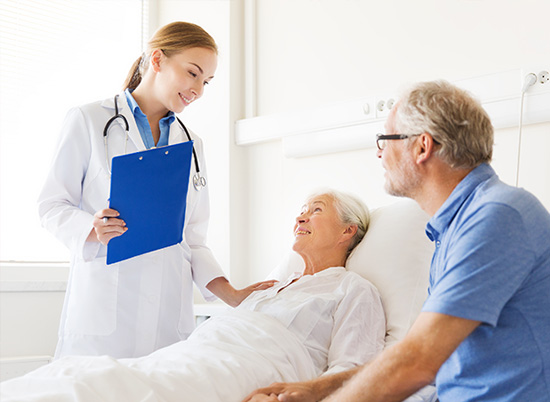 No matter what city you retire in within the San Francisco Bay Area, you will want to make sure that quality hospitals are nearby. We researched both Bay Area senior communities so that you can determine if the city you're interested in, meets your healthcare standards.
Walnut Creek John Muir Medical Center:
This quality hospital is located near the heart of Walnut Creek, this gives some peace to the residents of the Heritage Downtown. Also, John Muir was reported by U.S. News & World Report as one of the nation's premier healthcare providers. Plus, this hospital was awarded the Joint Commission's Gold Seal of Approval™ for certification as a primary stroke center and is accredited by the American Heart and Stroke Association. John Muir Medical Center sports 554 beds and offers exceptional care in the areas of orthopedics, rehabilitation, neurosciences, cardiac, trauma, cancer care, and other essential medical services. It's known for its incredible customer service, innovative technology, and more.
Washington Hospital: If you are thinking about moving to a Newark CA retirement community, it's worth mentioning that the city does not offer a main hospital. Residents of Newark would need to drive to the neighboring city of Fremont to utilize Washington Hospital. It could be a 15 to 45 minute drive depending on your location within Newark CA. Washington Hospital is an outstanding medical facility that was the recipient of the America's 100 Best Hospitals Award™ from Healthgrades. It sports 341 beds, as well as modern equipment, and an exceptional team of physicians, nurses, and staff members. Washington Hospital is a large facility. It includes the Gamma Knife Center, Washington Radiation Oncology Center, an outpatient imaging center, urgent care, and much more. This hospital will certainly take care of all your medical needs.
Entertainment – Keeping Busy in a San Francisco Retirement Community
When you move to a new retirement community, it's important to ensure that there is plenty of entertainment in the area. We researched retirement communities in Newark and Walnut Creek to provide you with information on interesting and fun activities in the area, let's take a look!
Activities Worth Checking Out in Walnut Creek: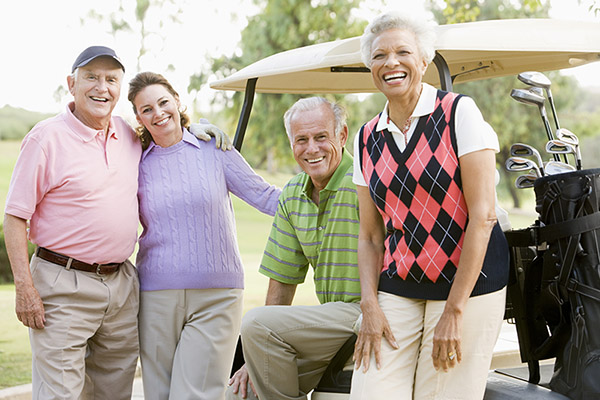 Senior residents of Walnut Creek enjoy all this retirement city has to offer. From ballets to wine festivals, you will have a great time. Just ask the senior residents of the Heritage Downtown. You will see them out and about taking part in entertaining activities.
ENTERTAINMENT IN WALNUT CREEK:
Boundary Oak Golf Course: Golf lovers will want to retire in Walnut Creek after spending time at this fabulous course. It's an 18-hole championship course that has much to offer retired seniors. It features innovative putting greens, as well as an incredible driving range. Boundary Oak also offers a clubhouse where you can purchase everything needed to play the game professionally. One of the best aspects of this course is its view of the San Ramon Valley. It's a beautiful sight to see. After you have finished a round of golf, you can visit their onsite eatery, the Tap House, for some food and great conversation.
Walnut Creek Art & Wine Festival: If you retire in Walnut Creek, you will want to mark your calendar for this yearly celebration. The seniors who live at the Heritage Downtown love this event and would recommend it to anyone. It's a fun time that offers live music, arts & crafts, unique items for sale, and more. You will also be able to enjoy local wines and craft beers, as well as great food. It's in its 38th year and still going strong!
Lesher Center for the Arts:

If you love a good show, then you will find yourself at this art center often. The Heritage Downtown Senior Apartment Homes has proudly

partnered with the Lesher Center for the Arts, and for good reason. This sensational center showcases a variety of performances that are enjoyed by seniors of all ages. This includes musicals, ballets, comedies, operas, and more. The Lesher Center for the Arts also features the Bedford Art Gallery. It is here that you will find outstanding works of art that would be of interest to seniors living in the Bay Area.
Activities Worth Checking Out in Newark: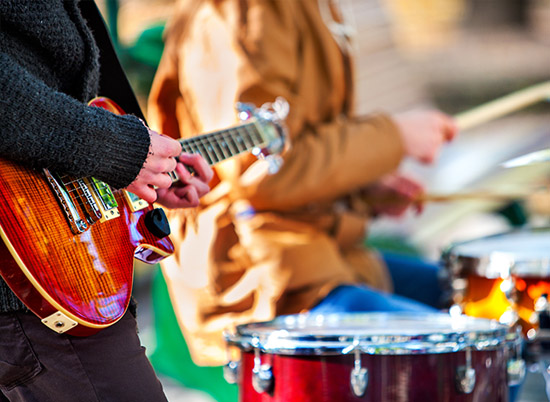 Walnut Creek seems to have more activities going on, as well as places to visit then the retirement community of Newark CA, but these two entertainment options will certainly provide a good time. Let's learn more about them:
INTERESTING PLACES TO VISIT IN NEWARK:
Newark Days Celebration:

This grand celebration of the birth of this city is now in its 64th year. It features a large parade, an arts and crafts show, music, and a car show! As you can see, this is a must attend event. In addition to this, there is also great food and drinks. Seniors of all ages enjoy this annual event and travel from other Bay Areas cities to join the festivities. The fun lasts four days, and it's the talk of the town!

Clark W. Redeker Newark Senior Center: This fantastic senior center will provide you and your fellow seniors with lots of activities. They often take day trips around the Bay Area, organize potlucks, and holiday parties. The older adults who are involved with this senior center also take part in activities such as Bunco, knitting groups, bridge, bingo, board games, and much more. If you move to a retirement community in Newark CA, you will certainly want to join this senior club to make new friends, as well as keep active.
Senior Housing in Newark CA and Walnut Creek
You have had a chance to see all that these two cities have to offer you as a retired senior. Now it's time to decide if a retirement community in Newark CA or Walnut Creek is best for you. Once that decision is made, you will need to start searching for senior housing. Let's take a look at a few details regarding senior citizen facilities in these two San Francisco Bay Area retirement communities.
Newark Senior Housing
If you have fallen in love with a Newark CA Retirement Community, then your next step is to look for senior housing within the city. You will want to pay close attention to the crime rate in certain sections of the city, as well as transportation options. If you are no longer driving, then senior housing near a bus route would be optimal. There are various Bay Area senior housing options that can fall into your particular budget, so ensure that you find one that is affordable. We wish you the best within your new Newark CA senior community.
Walnut Creek Senior Housing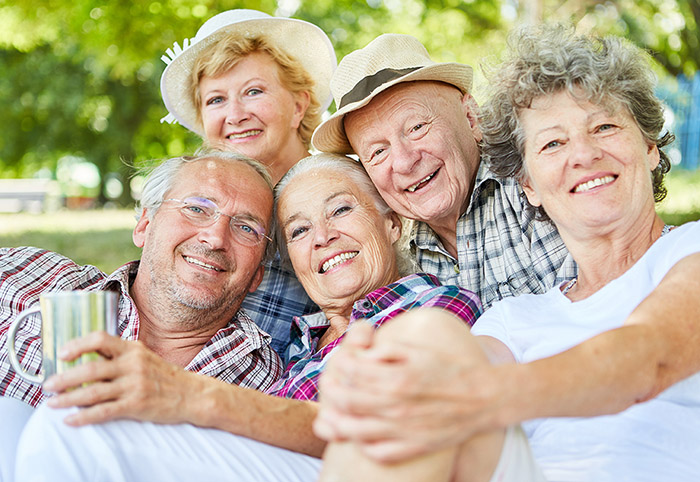 For those of you who would like to call Walnut Creek your new home, you are going to enjoy this East Bay retirement community. The city of Walnut Creek takes excellent care of its senior population through its many programs, and more. When it comes to senior housing in Walnut Creek, we would like to highlight one in particular, the Heritage Downtown.
The Heritage Downtown Active Senior Living Apartments
There are many senior homes in Walnut Creek, but none compare to the Heritage Downtown. They are known to be the Bay Area's #1 senior housing facility, and they offer much to their residents. These East Bay Area senior apartment homes rest in downtown Walnut Creek. This is one reason their residents love living there. It provides them with an opportunity to walk a short distance to dine with their friends or shop the many boutiques in the area. The Heritage Downtown offers exceptional
amenities
that their residents just love. This includes modern tech rooms, a library, and housekeeping for their residents. They also showcase an inviting swimming pool and spa, gated parking, resident gardens, and other terrific amenities. While living there, you would be able to take advantage of their fitness programs and educational classes. If that wasn't enough, you will also find an on-site restaurant that serves outstanding meals. The Heritage Downtown Active Senior Living Apartments in Walnut Creek would be an incredible place to retire and call your home.
Additional Northern CA Senior Community Comparisons
If you are not positive that Walnut Creek or Newark is right for you, then review a few more San Francisco Bay Area retirement community comparisons:
Start Your New Life in a Walnut Creek or Newark CA Retirement Community!
We hope that our Bay Area retirement community comparison has set you on the right path when it comes to deciding where to spend your golden years. No matter where you decide to set up camp, we wish you the very best with your big move. We would like to present to you this fabulous video that perfectly sums up Walnut Creek and what it has to offer you. It just may have you packing your bags sooner than you think!
.
.