Walnut Creek vs Santa Rosa CA Retirement Community Comparison – Bay Area Guide for Seniors

For those of you who are thinking about retiring in the San Francisco Bay Area, you may find our Walnut Creek vs Santa Rosa CA retirement guide helpful. It provides you with many details that can assist you when searching for a new retirement home within Northern CA. We detail such things as convenient transportation, awesome entertainment options, healthcare, and more. Basically, all the essential information that you would need to make an informed decision as to what city is best for you. So, let's dive into these popular cities so you can start packing your bags sooner rather than later!
Senior Retirement Communities in Santa Rosa & Walnut Creek
Although it can take a bit of time, doing some proper research by looking into retirement cities you are considering, will be worth the time spent. This is because you will want to ensure you settle into a community that's perfect for you. You may have certain preferences or expectations that will have you leaning towards one city over the other. For instance, maybe you are hoping to retire in a Bay Area city that offers plenty of nature, or one that offers a professional golf course. We will take a look at these, and much more in our senior retirement guide.
Location – Retire in a Terrific San Francisco Bay Area Location
The San Francisco Bay Area is a wonderful location to retire in, no matter what your age may be. It's filled with stunning landscapes and a variety of places to take walks. Both Walnut Creek and Santa Rosa CA retirement communities are set in a location worth considering. With that in mind, let's see what both of these NorCal senior cities have to offer you.
Let's explore what these two cities have to offer 55+ seniors: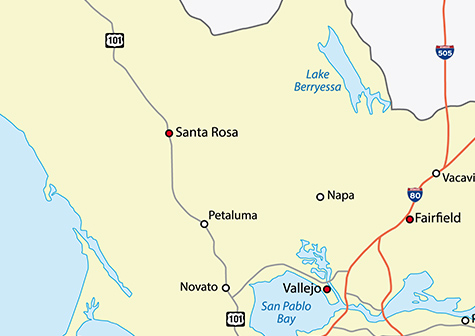 Walnut Creek, CA:
This popular Northern CA retirement community rest within Contra Costa County, and provides easy access to major freeways. This is a great feature if you're an active independent senior who enjoys traveling. You can also travel to the city of San Francisco within 30 minutes. Those who have retired at the
Heritage Downtown senior apartments
seem to love to travel to other areas, taking
senior day trips
frequently. Many seniors realize just how lucky they are to live in a location such as Walnut Creek. It offers them fantastic open landscapes that not only look beautiful, but also make for a terrific place go for a bike ride, or a hike. But for those of you who love the city life, Walnut Creek offers that also! The Downtown Walnut Creek area is a great location to spend the day, or evening. It is here that you can enjoy shopping, dining, and the like. If you are a senior looking to retire in a location that has it all, Walnut Creek may just be the place for you!
Santa Rosa, CA:
For those who are thinking about moving to a Santa Rosa retirement community, its location offers much. Located in Sonoma County, it sits about 55 miles north of the city of San Francisco, and is said to be the largest city in the North Bay. Additionally, if you are a lover of wine and beautiful vineyards, you will be happy to know that Santa Rosa's location is known for its fabulous wineries. This San Francisco Bay Area retirement community is comprised of 41.50 sq. miles, with a small portion of this being water. Santa Rosa CA has two main freeways that run through it – the 101 and the 12. This gives you the option to jump on the road to explore other regions. If you are a nature lover looking for a place to settle into during your retirement years, Santa Rosa offers this also. It rests on a plain, and provides a variety of locations to enjoy the sunshine, or get some exercise. Like Walnut Creek, a Santa Rosa CA retirement community has a downtown location with plenty of dining and shopping opportunities.
Climate – Walnut Creek & Santa Rosa CA Retirement Communities Offer Great Weather
With so much outdoor space to explore nearby, you will want to make sure your new city has great weather. Overall, both of these 55+ communities offer practically perfect weather as the summers are not too hot and rain is minimal. Let's take a closer look to see if these NorCal senior hot spots meet your "weather" requirements.
Walnut Creek, CA:
Seniors who love to go on morning walks will be happy to hear that this East Bay retirement community offers consistent cooler temperatures in the mornings before the day warms up. Its average temperatures range from the 30s-80s, depending upon the season. One thing that makes Walnut Creek so enjoyable is its record of sunny days throughout the year. This allows the seniors at the Heritage Downtown to soak up the sun almost all year round. It also provides a perfect environment for maintaining Walnut Creek's beautifully green landscapes. In addition to this, if you have issues with rainy days, this Bay Area retirement community doesn't have many. This makes it a great location for senior citizens who have arthritis that's triggered by damp environments.
Santa Rosa, CA:
This Sonoma County retirement community features a warm-summer Mediterranean climate. You will also find it to be cool and wet in the winter season. Some seniors can do without the fog. If this sounds like you, it's worth mentioning that Santa Rosa experiences summer fog that rolls in from the Pacific Ocean in the mornings, as well as in the evenings. This normally disappears by noon, but will sometimes stick around most of the day. Additionally, this NorCal senior community has more rainfall than Walnut Creek. Average temperatures range from the high 80s to high 30s. Overall, the city of Santa Rosa CA has pretty decent weather that seniors can enjoy.

Cost of Living – Walnut Creek & Santa Rosa Senior Communities are Affordable
No matter which Northern CA retirement community you end up calling your home, you will want to ensure that the cost of living is lined up with your budget. Many people can get wrapped up in the fact that they love a specific area, and try to convince themselves that they will be able to get by even if the cost of living is high. This is not an effective strategy and can leave you with not enough funds left for the month to pay all your bills. It's essential to research every city in the Bay Area that you are looking into. If you are seriously considering moving to a Walnut Creek or Santa Rosa retirement community, we are happy to let you know that both of these fabulous Bay Area independent senior communities are affordable and easy on the budget. This is great news because, after all, your retirement years are meant for living the good life, and enjoying yourself. Having enough money will enable you to do those extra things that make life more exciting.
Population – Walnut Creek Has More Seniors Citizens Than Santa Rosa CA
There is one element that differs greatly between these two San Francisco Bay Area retirement communities, and that's their senior populations. It's important to not only find a great senior home you love in a safe city, but you also want to ensure the surrounding community is filled with like minded people. If you're considering retiring in Santa Rosa CA, you should know that the overall population is quite a bit younger than Walnut Creek.
The overall population in Walnut Creek is 68,516 with Santa Rosa's population being 174,244. As you can see, Santa Rosa has a very large population. If you prefer to not live in a largely populated area, a Walnut Creek retirement community may be best for you.
Take a look at these facts to see why Walnut Creek is so popular with older adults in the Bay Area:
The percentage of seniors ages 65-74 that reside in Walnut Creek is 13%, compared to Santa Rosa's 8.9%.

The overall median age is 10.5 years younger in Santa Rosa than in the city of Walnut Creek, CA.
For those older adults out there who are 85 and up, take a look at these numbers: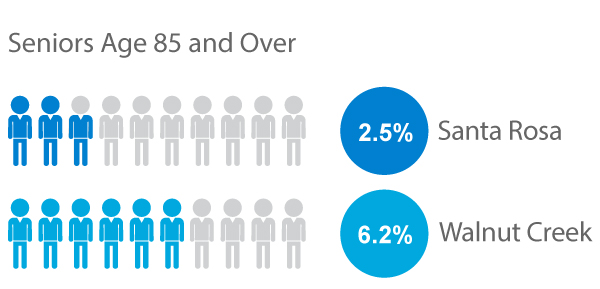 Transportation – Multiple Options for Active Seniors to Get Around
For those seniors out there that love to get out and about, but are no longer driving, you will want to pay special attention to which transportation options are available in the Bay Area city you are interested in retiring in. Imagine getting all setup in your new Northern CA retirement community, only to find that there are no nearby transportation options available, possibly leaving you homebound. With this in mind, we did our research to present to you the best options for each San Francisco Bay Area retirement community. Let's take a look:
Walnut Creek Senior Community Transportation:
With Walnut Creek's large 55+ population, there are several different options to get around the city or explore further. These are all affordable and reliable options to consider:
Rides for Senior Citizens: This East Bay retirement community offers seniors an affordable and convenient option called the Senior Mini-Bus Program. It's only $1 each way, so it's more than affordable. It enables retired seniors the choice to skip the bus and ride along with others their age when heading out to the grocery store, and other essential locations.
Walnut Creek Downtown Trolley:

The trolley is a great option for those who would like to do a little shopping and dining in the downtown area. It's free and runs several days a week, and makes multiple stops all throughout the day.

Shuttle Service:

The Heritage Downtown Active Senior Living Apartment residents catch either the Creekside or Shadelands shuttles when heading out to run their errands, and so on. They are both free to ride and certainly get you were you need to go!

Public Transportation: Walnut Creek retirees utilize the Bay Area Rapid Transit (BART) System when they need to travel outside of the city. It conveniently takes them to neighboring Bay Area cities for a day of fun. It's a quick means of transportation and affordable too! If you are one to want to stay local, catch the County Connection city bus. It makes frequent stops at destinations all around Walnut Creek, throughout the week.
Reliable Transportation Options in Santa Rosa, CA:
For such a large city, it's no wonder Santa Rosa has such great transportation options available. As an active senior who doesn't wish to drive, there are many ways you can get around so that you can keep up with your active lifestyle.
Public Transportation:

You can ride the Santa Rosa CityBus and the Sonoma County Transit bus routes to the local train stations or just travel around the city. This means of transportation is used by many seniors on a daily basis. It allows them to get a little grocery shopping completed, and the like.

SMART Train:

This recent addition to Santa Rosa's transit options offers an energy-efficient way to move along 43 miles of track. With stops at the Sonoma County Airport station, downtown, and even farther south to Marin County, your options are endless. It's perfect for those active seniors living in a Santa Rosa CA retirement community who want to explore the Bay Area.
If you are one to get out and explore, take a look at our
Bay Area Senior Destination Guide.
Not sure where to go, you can get some ideas from our other Bay Area retirement guides –
Cupertino
,
Concord
,
Daly City
,
Santa Clara,
Alameda,
and
Pleasanton
.
Crime Rate – Safe Senior Communities in the Northern CA Bay Area
If you have settled on what you think is a great San Francisco Bay Area retirement community, you should be sure to check the city's crime rate. It's imperative for you to feel safe in your neighborhood, waiting for the city bus, or even while you are inside your home. No matter how perfect a city seems, your safety should come first. It's easy to check a city's crime rate. So much so, that we did the upfront research for you. We are happy to announce that both Walnut Creek and Santa Rosa retirement communities are safe areas that you can feel secure in. It wouldn't be a great scenario if you were to pack up your place of residence, and sign a new lease in the Bay Area, only to find out that it's not even safe to leave your new home by yourself, let alone ride the public bus.
Healthcare – Quality Care for Walnut Creek & Santa Rosa Area Seniors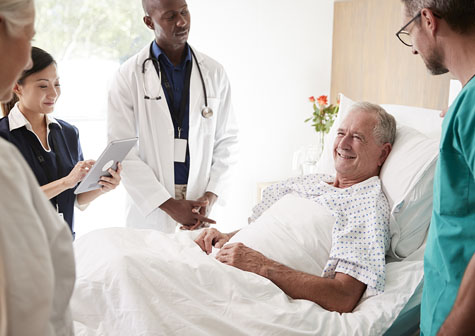 For most older adults, medical care can be on top of the list when they are searching for a Northern CA retirement community, and for good reason. When medical emergencies arise, every second counts, and quality care is essential.
Walnut Creek John Muir Medical Center:
Close to downtown Walnut Creek, as well as the Heritage Downtown, you will find the John Muir Medical Center. This specific hospital is known for its outstanding care. Plus, U.S. News & World Report has rated John Muir Hospital as one of the nation's premier health care providers. It also boasts a certification by the Joint Commission as a primary stroke center. John Muir offers incredible care, and it proudly specializes in orthopedics, rehabilitation, neurosciences, cardiac, trauma, as well as cancer care, and more. This East Bay retirement community features 554-licensed beds, excellent physicians, and innovative hospital equipment. So if you are planning on settling in a Walnut Creek retirement community, know that you will be taken care of.
Sutter Santa Rosa Regional Hospital
This 84 bed facility is part of the Sutter Health system that serves all of Northern California. Originally built as a small community hospital, it underwent a modern renovation inside and out in 1996. This included private patient rooms and green building construction. To mimic the beautiful backdrop of Santa Rosa, there are lush garden spaces all throughout the hospital for patients and visitors to enjoy. This facility is accredited by the Joint Commission and is consistently ranked among the top hospitals in the area.
Entertainment – Fun Activities in the San Francisco Bay Area
Another important aspect to familiarize yourself with when shopping for a retirement community is entertainment. Both Walnut Creek and Santa Rosa retirement communities have an abundance of entertainment options for their residents to keep busy and stay active. From unique gardens to famous golf courses, these two Bay Area senior hot spots have got you covered. Let's see what they have to offer you:
Entertainment Options in Walnut Creek: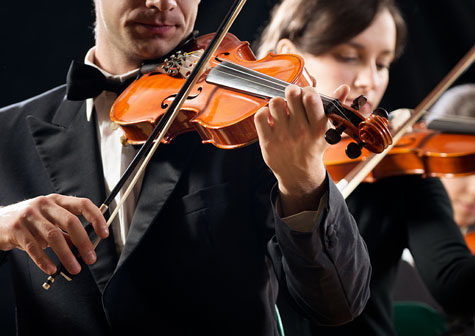 Walnut Creek is known as a retirement community that offers much to its local seniors. Because of this, you won't have to go far to find fun and interesting things to do in this charming Northern CA city. We are featuring 3 of their popular entertainment options, but there are much more to explore!
PLACES TO VISIT IN WALNUT CREEK:
Ruth Bancroft Garden: This famous garden in the East Bay region of Northern CA has become a popular place for seniors to spend their day. The garden was created by Ruth Bancroft in the 1950s, and boasts a 3.5 acre area filled with beautiful plants and other elements. While strolling through the garden, you will find amazing succulents and a variety of other plants on display. You can take advantage of their docent led tours, or go on a self-guided tour. The Ruth Bancroft Garden has DIY workshops, as well as other events of interest.
Boundary Oak Golf Course: Said to be one of the most popular golf courses in the East Bay, Boundary Oak is an 18-hold championship course that is visited by seniors frequently. It hosts over 65,000 rounds per year, that's how popular it is! You will enjoy playing a round at this fabulous course no matter what your experience level is. You can also visit their driving range, and chipping greens, or even take a few golf lessons.
Lesher Center for the Arts: Everyone who lives in Walnut Creek loves attending a performance at the Lesher Center for the Arts! This East Bay favorite is a one-of-a-kind when it comes to providing the local community with the best entertainment in the Bay Area. In fact, it's so popular with the senior crowd, that the Heritage Downtown partnered with the Lesher Center for the Arts. Also, it's not uncommon for senior citizens from other Bay Area retirement communities to visit this art center. Once there, you will find they offer something for everyone – ballet performances, comedy, musicals, operas, and more. In addition to this, the center hosts the Bedford Art Gallery which presents wonderful works of art.
Have Fun in Santa Rosa CA with These Entertainment Options: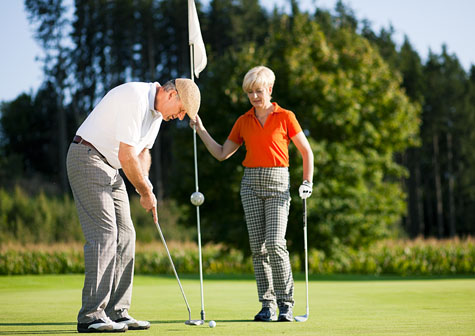 Santa Rosa has a few places to visit that you might really enjoy, and of course, there are always plenty of wineries in the area if that is something you are interested in. Let's find out exactly what a Santa Rosa retirement community can offer you if you were to live there:
GREAT PLACES TO VISIT IN SANTA ROSA CA:
Santa Rosa Golf & Country Club: If you are a lover of golf, then you will be all set if you move to a Santa Rosa CA retirement community! This outstanding golf venue sports an 18-hold par 72 course that is known throughout Sonoma County. It's designed to be easily walkable; perfect for those seniors who don't want much of a challenge while roaming this beautiful course. It was created to fit the needs of all levels – beginner to pro. Santa Rosa Golf & Country Club features a fantastic driving range, as well as two putting and chipping greens. It also sports a 100 yard practice hole with bunkers. It contains an upscale clubhouse, and rests on 128-acres. If you want to brush up on your golfing skills, they also have pros you can take a few lessons from.
Charles M. Schulz Museum: Are you a beloved Peanuts comic strip fan? If so, you will certainly want to stop by this wonderful museum. It sits in the retirement community of Santa Rosa and attracts visitors from all over the nation. This famous museum is all about Charles M. Schulz and his amazing work that revolves around the Peanuts. They display archives and collections of his work, and a variety of memorabilia. You will actually get to see his original drawing board, his tools, and everything else that helped him bring his cartoon characters to life. Those who retire in Santa Rosa will love visiting this museum. There is a senior discount for those over 64 years of age, so no need to worry about it breaking your wallet!
Find Senior Housing in Santa Rosa CA or Walnut Creek
Now that you may have a better idea where you would like to settle in – a retirement facility in Santa Rosa, or retirement housing in Walnut Creek, it's time to start your search! You will want to be sure to research the Bay Area retirement homes you are interested in. This will ensure that you don't make a mistake and end up having to eventually move. From pricing to the neighborhood, every element is important.
The Best Senior Housing in Santa Rosa CA
Ok, so you have decided that Santa Rosa, CA is the place for you. Congratulations on pinpointing what San Francisco Bay Area city you would like to retire in. Now it's time to really focus to ensure you find the best Santa Rosa, CA senior housing facility. You will want to look into the amenities they offer, as well as the neighborhood crime, distance from public bus stops, and of course, the senior housing pricing. It's also best to take a look at online reviews to read opinions from real people who may have lived there in the past. Once you gather all that info from a few different places, plan on visiting your top pics, if possible. It may be a good idea to speak with a couple residents to see if they enjoy living there.
Popular Walnut Creek Senior Housing
If you prefer Walnut Creek over a Santa Rosa retirement community, then you have made an excellent decision. We love Walnut Creek and know that you will also. Let's dive into our recommendation on what we feel is the best senior housing in the Bay Area.
The Heritage Downtown Active Senior Living Apartment Homes
Known as the most popular senior retirement community in the San Francisco Bay Area, the Heritage Downtown Senior Apartments is a fabulous place to call home. One aspect that makes this true is its
amenities
that are provided to their independent senior residents. For example, the Heritage Downtown offers modern rooms, with
spacious floor plans
, along with a fitness center complete with group classes, excellent programs, and more. When you plan your tour, you will get a chance to see its incredible swimming pool and spa. You will also see its awesome gardens that are tended by the residents themselves. They have an innovative tech room, a professional on-site home theater, and other great amenities. Plus, these East Bay senior apartments have an on-site eatery that the residents just love. For those seniors who would prefer to eat out on occasion, the Heritage Downtown is located close to downtown Walnut Creek. This gives them access to many restaurants, as well as shopping opportunities. If you would like to plan a visit to tour this outstanding senior facility located in Walnut Creek, simply contact a
Heritage Downtown team member
today.
San Francisco Bay Area Retirement Community Comparisons
Still unsure of which of these communities would be best for you? We've put together even more city comparisons for you to review:
Enjoy Your New Walnut Creek or Santa Rosa CA Retirement Community Today!
Seeking out a new place to retire can be exciting since it's a new phase in your life. It's a time to look forward to the things to come, exploring a new city, and making many friends. We hope our Walnut Creek vs Santa Rosa CA retirement community comparison has been a big help in your decision on which San Francisco Bay Area city would be best for you. Before you leave, take a look at this entertaining video that focuses on Walnut Creek so you can get a better idea of what is in store for you!