Walnut Creek vs Antioch Retirement Community Comparison – Bay Area Guide for Seniors

For those who are looking for a great place to retire in the Bay Area and have narrowed your choices down to a Walnut Creek or Antioch Retirement Community, we can help you in making your final decision! Our Bay Area Guide for Seniors contains essential information regarding both of these popular San Francisco Bay Area retirement communities. We cover such things as transportation, crime rates, weather, and more. Let's dive in so you can be that much closer to settling into your new retirement home in Northern CA.
Popular Retirement Communities in Antioch & Walnut Creek
Although these two senior hot spots are not too far from each other, they do offer a few differences. With that said, let's take a look at both cities to see which one may be best for you as a senior citizen looking for the perfect place to retire in the Bay Area.
Location – Retire in a Beautiful Northern CA City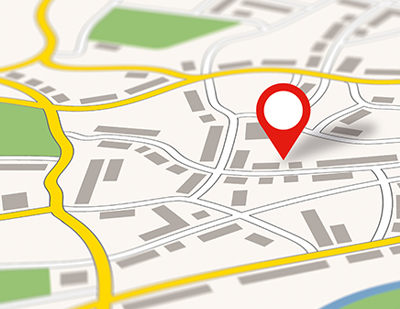 Northern California features some outstanding Bay Area cities, with Walnut Creek and Antioch being on top of the list. They both showcase sensational scenery, a thriving downtown area, and major freeways that allow you to travel around the area – let's look into these two cities a little closer:
Walnut Creek, CA:
This city is located in the East Bay, within the beautiful County of Contra Costa, and features stunning landscapes, notable rolling hills, well-used trails, parks, and a lot more. You will also notice that Mount Diablo is nearby. It's a great place to visit when you want to get out in the fresh air for a walk or hike. Walnut Creek is known for all it offers those who love the great outdoors, but it also sports a thriving city life. Just head over to downtown Walnut Creek and you can easily spend all day there. It boasts popular restaurants, cafes, boutiques, and many shopping opportunities, along with great entertainment options. The
Heritage Downtown
is located in the downtown area of Walnut Creek, and its residents just love it. They are able to walk over to their favorite eatery for lunch with friends, and so on. Also, this San Francisco Bay Area senior community is referred to as a hub city due to the fact that it features multiple highways that interconnect. This provides Walnut Creek residents the chance to easily get out and travel around the Bay Area. If you're one to get out and explore, then you will be interested in our
Bay Area Senior Destination Guide
!
Antioch, CA:
If you want to retire by the water, then Antioch might be your city of choice. It's also located within Contra Costa County, near the San Joaquin-Sacramento River Delta. This East Bay retirement community sports lovely marine areas such as the Dow Wetland Preserves, as well as rolling hills, trails, parks, and more. It's the second largest city in the county so there is much to explore when you live in an Antioch retirement community. In addition to this, major freeways run through Antioch so you can travel to the big city of San Francisco in less than an hour, and Walnut Creek is only about a 30 to 40 minute drive, depending on where you live within Antioch. Like Walnut Creek, it has a great city life with plenty of dining and shopping opportunities.
Climate – Northern CA Cities Where Seniors Can Retire Comfortably
The San Francisco Bay Area offers seniors comfortable weather. Additionally, Northern CA, in general, is a great place for older adults to retire due to many reasons, but the weather is a big factor. Let's find out more:
Walnut Creek Climate
This Northern CA retirement community enables its residents to enjoy a Mediterranean climate, which is perfect for those who like to spend time outdoors. In addition to this, Walnut Creek does not have too much rain, which is good for those who suffer from joint pain on damp days. Of course, it does rain at times, and this keeps this Bay Area senior community lush and green. Walnut Creek has average temperatures that are in the 50s and 80s, depending on the time of year. Overall, this East Bay city sports great weather that is loved by all who reside there.
Antioch Climate
Antioch has similar weather patterns as Walnut Creek, although being by the water can make it a bit cooler in the winter months. Its temperatures average from the 40s to 90s, from winter to summer. This senior retirement community also does not experience much rain, which makes it possible to enjoy being outdoors more often. Those who find senior housing in Antioch, CA, will certainly love the weather it offers!
Crime Rate – Senior Communities in Antioch & Walnut Creek are Considered Safe
Most likely, you will be looking for the safest Bay Area retirement community you can find. If you haven't even thought about it, be sure to make it a priority. You will want to ensure you live in an area that offers a safe place to take walks in your neighborhood, as well as wait for the city bus. With that in mind, know that both of these San Francisco Bay Area senior communities are safe. It's worth mentioning though that Walnut Creek has a lower crime rate than the city of Antioch, as seen below.

Crime is ranked on a scale of 1 (low crime) to 100 (high crime)
Cost of Living – Walnut Creek & Antioch are Both Affordable for Seniors
When searching for the best place to retire in the Bay Area, be sure to consider the cost of living for the city you are interested in. You may find that one area has a fabulous city life and beautiful scenery, but what good will that do you if you can't pay your bills! You will be happy to know that if you retire in Walnut Creek or an Antioch retirement community, it won't break your wallet. Although, you will find that Walnut Creek is a bit more affordable. Take a look at the cost of living numbers below:
Retire in Walnut Creek with these Cost of Living Numbers:
Overall: 195.1
Utilities: 102.6
Transportation: 127.5
Retire in Antioch with these Cost of Living Numbers:
Overall: 140.2
Utilities: 106.7
Transportation: 142.0
100 = National Average. Under 100 means less expensive than the U.S. averages. Above 100 means more expensive.
Population – Walnut Creek is Favored for its Ideal Numbers
Looking into the population of a city is also essential. You would not want to move to a Bay Area retirement city that has a population that is too large, or too small. A larger population can mean an overcrowded city, and one that is too small may not offer enough senior resources and programs. When it comes to this category, Walnut Creek wins with its mid-sized population count.
Walnut Creek has a population of 68,516, while Antioch is 110.026.
The median age is 13.4 years younger in the city of Antioch.
The number of seniors 65 to 74 living in Walnut Creek is 13%, while Antioch is 6.7%.
If you're 85 years of age and older, these statistics are for you: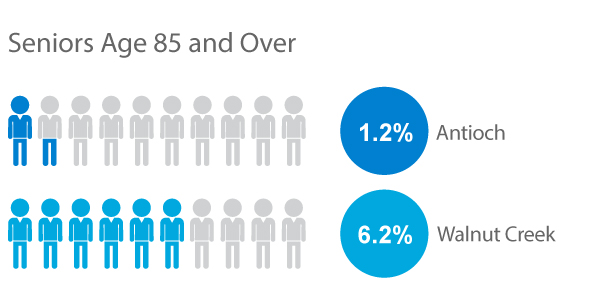 Transportation – Easily Travel Around Your Bay Area Retirement Community
No matter what Northern CA city you retire in, it's best to ensure it has proper transportation options. This includes inner-city mobility options as well as traveling outside the city, if you are one to get out and explore. Here are a few options for those who move to an Antioch senior retirement community, as well as one in Walnut Creek.
Walnut Creek Transportation: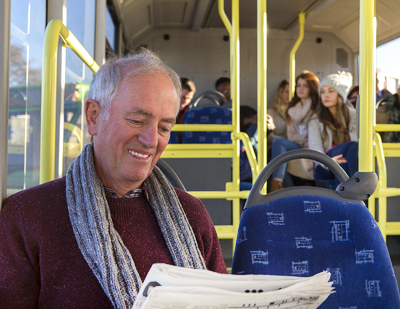 This NorCal retirement community offers an array of transportation options for you to choose from:
Downtown Trolley: This form of transportation is free of charge, and you can catch the trolley seven days a week. It runs up and down the streets of downtown Walnut Creek, so it's perfect for a day of shopping and dining.
Walnut Creek Shuttles: If you don't want to drive, you can simply catch the

Creekside or Shadelands shuttles to the grocery store, your doctor's appointment, and other locations within the area. It's free of charge and used by many seniors on a daily basis.

City Transportation: One of the most popular forms of transportation in this East Bay retirement community is the city bus – County Connection. It travels all around Walnut Creek and will get you where you need to go. In addition to this, you can utilize the BART system (Bay Area Rapid Transit) to travel around and explore the area.
Antioch Transportation:
If you retire in Antioch, CA, you will be able to use their public transportation systems to easily run your errands, meet friends for lunch, and so on. Here are a few options that are commonly used by senior citizens that retired in this Contra Costa County retirement community:
Tri-Delta Transit: The Eastern Contra Costa Transit Authority has you covered with its Tri-Delta Transit Buses. Jump on to take a ride around the city to run your errands around town, or visit neighboring cities, as well.
BART: Those who live in an Antioch retirement community will be able to take advantage of the area's newest BART station. Riding the BART train is a fast way to also visit nearby cities for a day of fun.
If you happen to be someone who loves to get out, take a look at our other pages that contain helpful information on other Northern CA cities such as
Oakland, Pleasant Hill, Union City, and the city of San Francisco!
Healthcare – Nearby Medical Facilities are Essential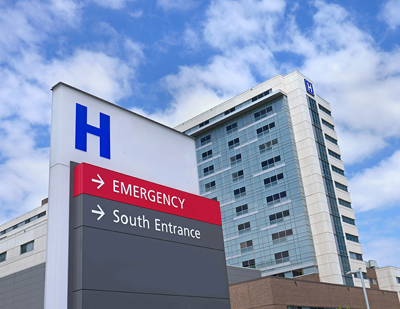 As an older adult, you know the importance of proper medical care, as well as access to good medical facilities. With that in mind, you should research the areas you are interested in to ensure there is a hospital not too far away. Every second counts in some emergencies. With that in mind, let's see what's available in both of these East Bay Area retirement communities:
Walnut Creek John Muir Medical Center
This outstanding hospital has been recognized by the U.S. News and World Report for eight years consecutively, as one of the nation's premier health care providers. It provides 554 licensed beds and houses the only trauma center for Contra Costa County, as well as areas of Solano County. This hospital is known for its work in orthopedics, neurosciences, cardiac, emergency, trauma, and cancer care. Additionally, John Muir is accredited by The Joint Commission for its compliance with state-of-the-art high standards for quality and safety.
Sutter Delta Medical Center
Although not as large as John Muir Medical Center, this hospital will provide excellent care. Additionally, it has an outstanding Emergency Room that's open 24/7. Sutter Delta Medical Center contains 145 beds, is a general medical and surgical center, as well as a teaching hospital. They offer services from top physicians and have modern technology to meet your medical needs. Also, Sutter Delta has been presented with the Coronary Intervention Excellence Award, as well as been named America's 100 Best Hospitals for Coronary Intervention.
Entertainment – Retire in Antioch or Walnut Creek for An Active Lifestyle
Both of these Northern CA senior communities offer plenty of activities, entertainment, and more. So if you like to keep active, have fun with friends, or seek out interesting things to do, either city will fit your needs. We will start with Walnut Creek and all it has to offer its senior residents:
Walnut Creek Entertainment for Seniors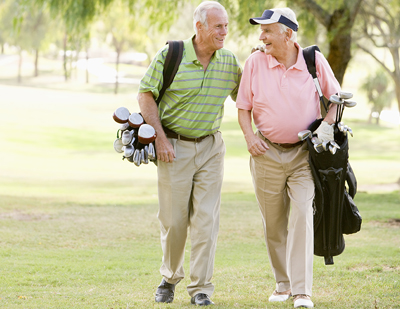 Walnut Creek, which is known as an East Bay senior hot spot, will certainly keep you entertained. The residents of The Heritage Downtown are never bored because there is always something to do in Walnut Creek! With that in mind, we will explore some of this city's most popular activities for seniors.
PLACES TO VISIT IN WALNUT CREEK:
Boundary Oak Golf Course: For those who enjoy a good game of golf, you're in luck! The Boundary Oak Golf Course sits within Walnut Creek, and is a popular place for seniors to spend the day. It's an outstanding 18-hole championship course that boasts putting greens and a driving range, along with all the other essentials you would expect. Boundary Oak features a modern clubhouse, and a wonderful place to grab a bite to eat called The Tap House. They also offer golf lessons for those who would like to improve their game.
Lesher Center for the Arts: This entertainment center is so popular, seniors from all over the Bay Area drive to Walnut Creek to catch a show. You will have the chance to see a ballet, musical, comedy, dramas, opera, and much more. In addition to this, the Lesher Center for the Arts houses the Bedford Art Gallery. This gallery showcases excellent works of art that you will just love. Furthermore, it's such a hit with the 55 plus community that The Heritage Downtown has partnered with the Lesher Center for the Arts.
The Ruth Bancroft Garden: Do you love gardens, plants, and flowers? If so, you will enjoy taking a trip to the Ruth Bancroft Garden. It specializes in drought-tolerant plants, and has a beautiful display on hand. The garden also hosts tours, workshops, has plants for sale, and holds various events.
Retire in Antioch with These Outstanding Entertainment Options: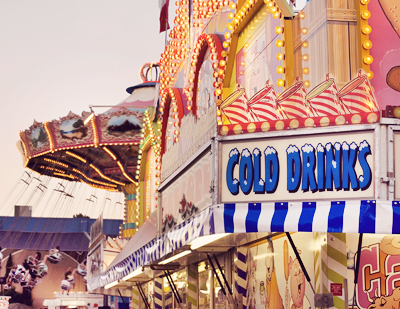 The retirement community of Antioch offers something for every senior – from high-end shopping centers to fine-dining options, and much more. Let's see what else is going on in this East Bay senior community:
PLACES TO VISIT IN ANTIOCH, CA
Contra Costa County Fair: If you retire in Antioch, you won't have to travel far to take part in the County Fair because it's hosted within this East Bay city! This fair is for Bay Area residents of all ages. Once there, you will enjoy musical entertainment, great food, and if you're adventurous, maybe a ride or two.
The Antioch Historical Museum: The Antioch Historical Society runs this museum which is rich in history, and has attracted visitors from all over the Bay Area since its inception during the 1970s. It houses one of the most complete collections of Antioch artifacts, and displays the items in different sections of the museum, which allows for an interesting story to unfold as you tour the museum.
If you move to an Antioch retirement community, or any other Bay Area senior hot spot, and you would like to explore the surrounding area for fun and interesting activities, take a look at our other comparisons for some ideas –
Daly City
,
San Jose
,
Lafayette,
Menlo Park
, or
Cupertino.
Find the Best Senior Housing in The San Francisco Bay Area
Whether you move to a retirement community in Antioch or Walnut Creek, you will want to ensure you seek out the best senior housing possible. This is going to be your new home, so it's worth some extra time to thoroughly vet the area and the senior housing you are interested in. You will want to take a look at 55 plus senior housing prices, the neighborhood, what transportation is available within walking distance, and more. To save you some time, we would like to present to you one of the most popular senior housing facilities in the San Francisco Bay Area:
The Heritage Downtown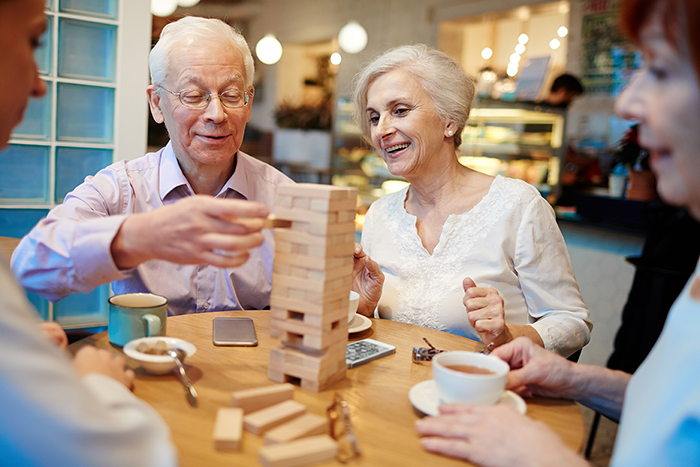 These Bay Area senior apartment homes are popular among the 55+ crowd, and for good reason. The Heritage Downtown features
excellent floor plans
and sports
great amenities
. This is why they have been recognized as the #1 senior apartment homes in the San Francisco Bay Area. Also, they are located right in the heart of downtown Walnut Creek. This is why you will often see The Heritage Downtown senior residents dining and shopping on a weekly basis. In fact, they also organize special outings in select downtown Walnut Creek restaurants. Take a look at their latest
THD group getaway
to honor a resident's birthday. The Heritage Downtown Senior Apartment Homes showcases resort-style living and provides all its senior residents with a chance to live an active and productive life. Those who live in these senior luxury apartments in the Bay Area enjoy a beautiful swimming pool and spa, home theater, BBQ and music pavilion, modern technology centers, 24-hour concierge service, and the like. You will also find an
award-winning restaurant
on-site, called Newton's. It's an amazing farm-to-table restaurant where everyone gathers for good food and good company. In sum, The Heritage Downtown is a fabulous and well-loved place for seniors in the Bay Area to call home.
Additional San Francisco Bay Area Retirement Communities
For those seniors who are not sure which city they would like to retire in, we present to you more options. Take a look at our other Senior Bay Area Retirement Community Comparisons for a chance to get to know other cities within Northern CA:
Move to a Walnut Creek or Antioch Retirement Community and Enjoy Life to the Fullest!
We know that finding the best place to retire in the San Francisco Bay Area can be a bit of a challenge. With that said, we hope this Walnut Creek vs Antioch Retirement Community Comparison has set you on the right path. If you feel you would like to consider Walnut Creek and The Heritage Downtown Senior Apartment Homes, feel free to contact us any time online. Or, you can simply give us a call at 925 943-7427. We look forward to speaking with you and gaining you as a resident so you can call The Heritage Downtown your new home.