Walnut Creek vs Pleasanton Retirement Community Comparison

For those of you who have been searching for the best place to retire in the San Francisco Bay Area, we are excited to tell you all about two cities that have become senior hot spots! So, if you think you might be interested in moving to a Walnut Creek or Pleasanton retirement community, you will have all the details you need to make an informed decision as to which city may be right for you. Let's dive in! [toc]
Popular Retirement Communities in Pleasanton & Walnut Creek
Both Walnut Creek and Pleasanton retirement cities have much to offer the senior population. From their breathtaking landscapes to exciting entertainment options, you will certainly be impressed. Although both Bay Area senior communities are great choices, they differ in certain ways that may have you choosing one over the other. Let's dig a little deeper into what these two Northern CA retirement cities can offer 55 plus seniors!
Location – Senior Communities within the San Francisco Bay Area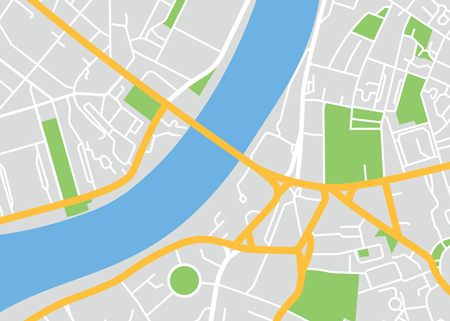 Many seniors choose Northern CA as their retirement community, and for good reason. From its sensational landscapes to its location that makes traveling to other exciting Bay Area cities a snap, it's truly a Bay Area dream come true retirement destination.
Take a look at a few Walnut Creek and Pleasanton location specifics:
Walnut Creek:
If you retire in Walnut Creek, you will love its location! This older adult retirement community features a mix of natural and cityscape landscapes. It sports incredible open fields, rolling hills, along with many places to walk, hike, and bike. This San Francisco Bay Area retirement community location is also known for its thriving businesses, popular shops, and exceptional 5-star dining. If you retire in this Contra Costa County senior community you will become very familiar with Downtown Walnut Creek. It's where most seniors do their shopping, visit with friends, and more. The
Heritage Downtown
is located in the heart of downtown Walnut Creek, and this is one reason why it's such a popular active senior apartment home facility. Additionally, Walnut Creek has several freeways that run through it, making it very easy to travel around the bay area for a little fun.
Pleasanton:
This charming upscale retirement city rests in Alameda County and was incorporated in 1894. Pleasanton is a suburb in the San Francisco Bay Area which is only 90 minutes from the state capitol, Sacramento. It consists of 24.3 square miles of land with 0.2 miles of water. Its location provides some great natural landscapes with plenty of parks. It also sports a bustling city life that its senior community takes full advantage of. If you move to a Pleasanton retirement community, you will have access to one major freeway that runs through the city, as well as another that runs along the border. Depending upon where you will reside, you may have easy access to other Bay Area cities to easily take afternoon trips. Overall, living within this Bay Area retirement community will provide you with a great location to call home.
Climate – Retiring in Pleasanton or Walnut Creek Provides Great Weather
If you are wondering if a Walnut Creek or Pleasanton retirement community will allow you to enjoy great weather, the answer is yes! These two Bay Area senior favorites won't let you down when it comes to basking in the sun and enjoying great weather all year-round. Let's take a closer look at all the details so you can see for yourself.
Walnut Creek:
This California retirement community is known for its incredible weather. For example, it will allow you to enjoy almost unbroken sunshine year-round. This is perfect for those who love to get out and about. If you move to a senior community in Walnut Creek, you can expect the temperatures to range from the 30s to high 80s. This is typical for most Bay Area cities. You may be well aware that rainy days can bring about aches and pains in those seniors who have issues with arthritis. Because of this, it's worth mentioning that Walnut Creek does not experience much rain. If you are searching for a Bay Area city to retire in that offers fantastic weather, then you may want to consider Walnut Creek!
Pleasanton:
This Northern CA retirement community features a Mediterranean climate that is typical of the Bay Area. Pleasanton experiences hot, dry summers and cool, wet winters. If you're not a fan of cold weather, its cold season is not too long, normally from November to February. You can expect average temperatures that range from the 30s to the high 80s, depending upon the season. Also, if you would prefer to retire in a Bay Area city that does not have much rain, then Pleasanton is the place for you. Its rain patterns are similar to Walnut Creek in that it does not experience much of it.

Cost of Living – Budget Minded Seniors Need Affordable Living
If you are one to watch your wallet, then you will be happy to hear that retiring in Pleasanton CA or Walnut Creek will allow you to live within your budget. Some retired seniors know all too well that living in a city with a high cost of living can break the bank. From through the roof senior home pricing, to expensive transportation options, it can all chip away at your monthly funds. Take a closer look at a few cost of living details below:
Walnut Creek CA Offers These Cost of Living Numbers:
Overall: 195.1
Housing: 377.9
Pleasanton CA Offers These Cost of Living Numbers:
Overall: 227.8
Housing: 486.9
Under 100 means less expensive than the U.S. averages. Above 100 means more expensive.
Population – Bay Area Cities that are Not Overcrowded
Many seniors prefer to live in a city with lower population numbers, as compared to an overcrowded city. If this sounds like you, you can rest assured that both San Francisco Bay Area retirement communities sport comfortable numbers. Walnut Creek has a population of 68,516, while Pleasanton's numbers are 79,341. Retiring in Bay Area cities such as these will also allow you to live among many other seniors. However, Walnut Creek comes out on top with having a higher senior population.
Check out additional information regarding the population in these NorCal senior communities:
The city of Walnut Creek's population numbers for older adults ages 65-74 is 13% and 7.9% for Pleasanton CA.
The median age is 6.2 years younger in Pleasanton, CA.
See if the number of seniors over the age of 85 meets your expectations: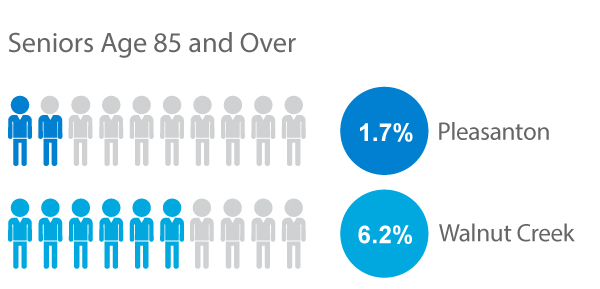 Transportation – Walnut Creek & Pleasanton CA Retirement Community Options
One of the best things you can do as a retired senior citizen, is to keep active. To be able to fully accomplish this, it's imperative to seek out a retirement city that offers exceptional transportation options. Let's take a look at what you can expect in both of these Northern CA senior hot spots:
Walnut Creek CA Transportation:
For those seniors out there who are thinking about moving to a Walnut Creek retirement community, you are in luck! This fabulous city offers a variety of excellent transportation options.
Senior Citizen Transportation: The East Bay retirement community offers a popular Senior Mini Bus Program. Seniors can ride this bus for only $1 each way. It's perfect for those who don't feel comfortable riding public transportation. You can easily take advantage of this mini bus program to make it to your doctor's appointments, do some shopping, and more.
Downtown Trolley: This means of transportation is used on a daily basis by most seniors who live in this San Francisco Bay Area retirement community. It operates seven days a week and is absolutely free of charge! It travels along the streets of Downtown Walnut Creek so you can run your errands, meet friends for lunch, and shop!
Shuttle Services: Walnut Creek also provides two other options, free of charge. This would be the Creekside and Shadelands shuttles. They are often utilized by the seniors who reside at the Heritage Downtown, getting them where they need to go on a daily basis.
Public Transportation: For those seniors who are no strangers to riding the public bus, you will want to use the County Connection bus system to travel around town. In addition to this, another fantastic option is the BART system. It will provide you with reliable transportation when you want to travel to other cities in the San Francisco Bay Area for a day of exploration!
Pleasanton CA Transportation:
If you move to a Pleasanton retirement community, you won't have any issues with transportation options. This city is equipped with convenient ways to travel around town, as well as to other Bay Area cities:
City Transportation: If you think you might want to travel around the Bay Area, you will want to use the BART system. It's an affordable and reliable way to travel that will allow you to take afternoon getaways to other Northern CA destinations. Pleasanton has two BART stations that provide connections to other transportation systems such as the city bus. If you are interested in using the city bus to travel throughout Pleasanton, you can utilize the Wheels city bus system. It's a common way to get to your destinations such as grocery stores, restaurants, medical buildings, and more.
Pleasanton Paratransit Service: Seniors 70 and older will be able to take advantage of this outstanding transportation option. It's a local door-to-door service with a fixed route that helps older adults travel to their destinations without having to ride the public bus.
If you plan on taking the BART for afternoon getaways, check out our
Bay Area destination guide.
In addition to this, take a look at a few other comparisons to see if you may like a
Newark,
Napa,
or
San Jose
retirement community.
Crime Rate – Feel Safe in Your New Bay Area Senior Community
When searching for the best place to retire in the San Francisco Bay Area, you will want to consider a city's crime rate. Living in a city that offers a safe environment is imperative if you want to retire with a peace of mind. If you move to a city that has a high crime rate, you could end up staying indoors out of fear, and this can lead to isolation. You will be happy to know that our research has determined that both a Walnut Creek and Pleasanton CA retirement community can offer you a low crime rate that you can feel good about.
Healthcare – Excellent Hospitals in Northern California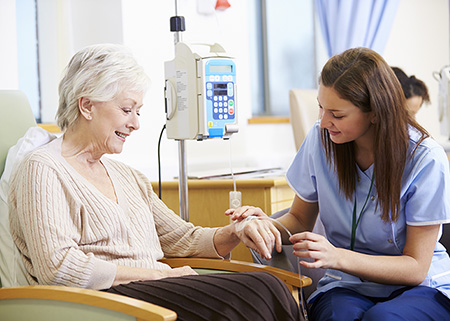 Healthcare facilities are up there with the crime rate when it comes to importance. Living in an area that does not provide an adequate hospital can be a worrisome situation. What if an emergency were to arise and the nearest hospital is 30 minutes away. Every second counts in situations like these. With that in mind, let's take a look at what Walnut Creek and Pleasanton CA have to offer:
Walnut Creek John Muir Medical Center:
This outstanding hospital is nearby downtown Walnut Creek, which is a bonus for the residents of the Heritage Downtown Luxury Senior Apartments. This professional hospital was noted by U.S. News & World Report as one of the nation's premier healthcare providers. Additionally, John Muir Medical Center was given the Joint Commission's Gold Seal of Approval™ for certification as a primary stroke center. It was also accredited by the American Heart and Stroke Association. You will find that this East Bay hospital provides 554 beds and specializes in orthopedics, rehabilitation, neurosciences, cardiac, trauma, cancer care, and other necessary medical services. John Muir offers an Emergency Trauma Center that is well-known throughout Contra Costa County.
Stanford ValleyCare Medical Center
This medical center brings together outstanding area physicians and the strength of the Stanford Health Care system to provide excellent care for retired seniors in Pleasanton. They offer professional services in the areas of hip and knee replacement, cancer treatment, arthritis, orthopedics, pulmonary rehabilitation, and more. Stanford ValleyCare Medical Center has been recognized by the American Heart Association and American Stroke Association for achieving 85% or higher adherence to all Get With The Guidelines Heart Failure Performance Achievement indicators for consecutive 12 month intervals. In addition to this, Anthem Blue Cross and Blue Shield of California have recognized this medical center a Blue Distinction Center in Knee and Hip Replacement.
Entertainment – Activities for Seniors in Northern CA Retirement Communities
No matter where you end up moving to, a retirement community in Pleasanton CA, or one in Walnut Creek, we recommend checking out the social scene first. Seniors who are active can lead enriched lives. This is why it's so imperative to ensure the Bay Area retirement community you choose has plenty to do. We did some upfront research to provide you with information on both Walnut Creek and Pleasanton, CA. Let see what you can look forward to:
Walnut Creek Entertainment for Seniors: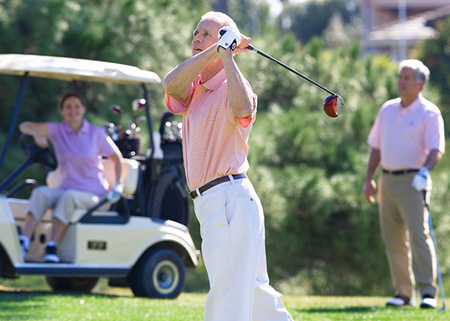 The seniors who reside at the Heritage Downtown have no problem finding something fun and interesting to do. This is true because Walnut Creek offers much to their senior community when it comes to entertainment.
ENTERTAINMENT IN WALNUT CREEK:
Boundary Oak Golf Course: This popular golf course hosts nearly 65,000 rounds per year, and is known to be a sensational venue for golf tournaments. It's an 18-hole championship course that has a breathtaking view of the foothills of Mt. Diablo. It showcases a practice area with well-maintained putting and chipping greens. Boundary Oak Golf Course offers a modern clubhouse where you will find high-end golfing equipment, clothing, gifts, and more. This course also sports an onsite eatery called the Tap House. It's where everyone gathers after a good game of golf to enjoy a drink and some excellent food!
Walnut Creek Art & Wine Festival: Street festivals can be a great way to get to know your community, as well as have an exceptional time. This Art & Wine Festival has been a yearly event for decades, and is still going strong. It will allow you to hear live local music, enjoy sensational food, view creative arts and crafts, and much more. If you move to a Walnut Creek retirement community, you won't want to miss it!
Lesher Center for the Arts: Seniors who love to be entertained will especially enjoy visiting this art center. It's so popular with older adults that the Heritage Downtown has joined forces and partnered with the Lesher Center for the Arts. The art center provides a variety of entertainment such as comedies, operas, plays, musicals, orchestras, and more. If you love fine art, then you are in for a treat. This center houses the Bedford Art Gallery. It contains fabulous works of art that seniors would certainly appreciate.
We have created a
Senior Bay Area Destination Guide
for those active adults who would like to see more of the Bay Area. Check it out and start planning your next getaway!
Pleasanton Entertainment for Seniors: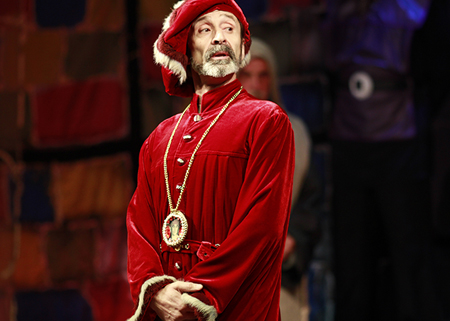 The city of Pleasanton provides an abundance of entertaining things to do. From seeing a play or musical, to strolling through a museum, you certainly won't get bored if you live in a Pleasanton senior community. Here are a few places that may interest you:
ENTERTAINMENT IN PLEASANTON:
Pacific Coast Repertory Theatre: This is a professional level theatre that seniors from other San Francisco Bay Area retirement communities travel to attend. This theatre has been entertaining the city of Pleasanton since 2009, and it's still going strong. The cast members are professional performers that clearly love the art of acting. In addition to quality actors, singers and dancers are also a part of the entertainment. They all come together to create outstanding performances. If you retire in a Pleasanton retirement community, you will certainly want to visit this theatre on a regular basis!

Museum on Main:

This entertaining and informational museum is dedicated to preserving the rich history of the Tri-Valley region. They feature a variety of exhibitions, guest lectures, presentations, and more. They host special events such as the Wild West Evening and Ghost Walks. The Museum on Main archives and cares for historic artifacts, photographs, documents, and the like.

This museum is a member of the American Alliance of Museums, as well as the California Association of Museums.
Retirement Housing in Pleasanton & Walnut Creek CA
After reading all that these two Northern CA retirement communities have to offer, you may have an idea as to which one you prefer. If you have already decided, it means it's time to start thinking about which Bay Area senior housing facility you would like to retire in. Let's take a look at a few details pertaining to the subject:
Senior Housing in Pleasanton CA
For those seniors who have decided to retire in Pleasanton, CA, you will want to start searching for senior housing that fits your needs. No matter what your budget will allow – luxury Bay Area senior apartments, or no-frills senior housing, there is something for everyone. It's important to visit more than a few places to get a good idea of which Northern CA senior facility will be your new home. We wish you nothing but the best in your new Pleasanton retirement community!
Senior Housing in Walnut Creek CA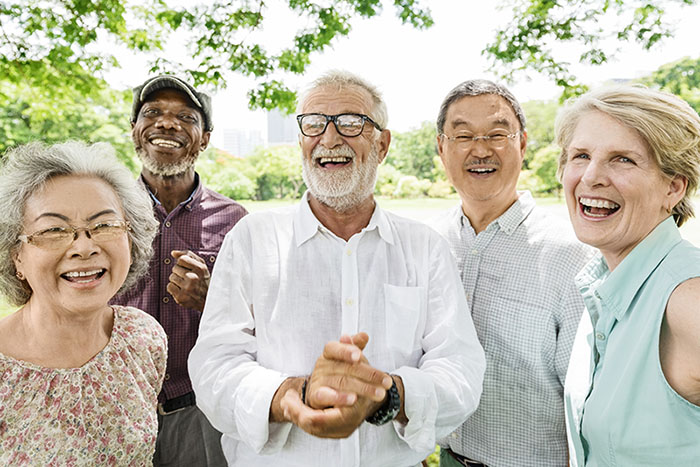 If Walnut Creek is your preferred choice, then you have made an excellent decision. This outstanding San Francisco Bay Area retirement community is like no other. It provides its senior community with many programs, a beautiful area to call home, as well as fantastic entertainment opportunities. With that in mind, we would like to introduce you to the Bay Area's #1 senior housing facility, the Heritage Downtown!
The Heritage Downtown Active Senior Living Apartments
These sensational senior citizen apartments offer a resort style living for older adults who have reached retirement age. The Heritage Downtown Senior Luxury Apartments are for 55+ individuals who seek to live enriched lives. They offer many popular programs from fitness activities to educational classes, and much more. These Northern CA senior apartment homes provide their residents with top of the line
amenities
. You will find innovative tech rooms, along with gardens tended by residents. Plus, a great library, and a fabulous swimming pool and spa. They also offer gated parking, housekeeping, and group trips. If you love fine dining, then you will enjoy meeting with your friends at its onsite eatery. This restaurant is top-rated and popular with the seniors who reside there. One of the best aspects of the Heritage Downtown is that it rests in the heart of Downtown Walnut Creek. This charming area of the city sports many boutiques, shops, dining opportunities, and the like. The residents of the Heritage Downtown can simply walk to their favorite restaurants to meet with friends. These San Francisco Bay Area senior apartment homes are truly a wonderful place to retire!
Other Bay Area Senior Retirement Cities
If you're not sure if a Walnut Creek or Pleasanton CA retirement community is for you, take a look at a few more Bay Area comparisons:
Start Your New Life in a Walnut Creek or Pleasanton CA Retirement Community!
We designed this senior Bay Area retirement community comparison with the goal of placing you on the right path. No matter which Northern CA city you decide to retire in, we hope you love your new city, make many friends, and enjoy your retirement years! In addition to this, we are providing this outstanding video on Walnut Creek's downtown area to give you a small glimpse into this fabulous city. It will have you wishing that you retired there long ago!
.
.