Walnut Creek vs San Leandro Retirement Community Comparison – A Bay Area Guide for Seniors

If you're thinking about moving to the Bay Area, you may be interested in learning more about two senior hot spots that we are featuring in our comparison. It provides helpful information on what it would be like to retire in a Walnut Creek or San Leandro retirement community. These older adult communities in the San Francisco Bay Area have gained much attention lately for being among the best areas to retire in Northern CA. [toc]
Outstanding Retirement Communities in San Leandro & Walnut Creek
From the area's landscape to population numbers, the information covered in this comparison will equip you to make a decision as to which Northern CA retirement community would be best for you. So, let's dive into these two popular senior communities in the Bay Area so you can start packing your bags!
Location – Beautiful Bay Area Retirement Cities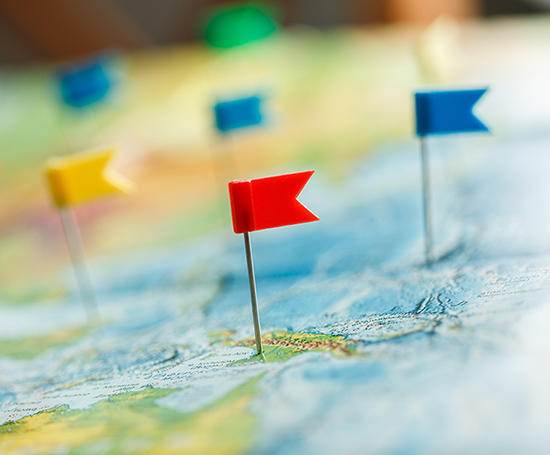 Where you retire in the San Francisco Bay Area might depend on the type of location you prefer. You might be a nature lover, or, perhaps you are more comfortable in a city atmosphere. Our featured cities differ greatly in this area, with one having more of a city landscape, and the other being a mix of both.
Here are a few location specific details on these two NorCal retirement communities:
Walnut Creek:
Senior citizens who reside in the city of Walnut Creek really seem to enjoy the area. One reason may be that it's a great place for nature lovers. It features beautiful wide-open spaces, plenty of trees, hills, local parks, walking trails, and so on. The retirement city of Walnut Creek also sports a busy city life where local seniors enjoy fine dining opportunities, shopping experiences, and entertainment options. Because of this, the older adults who live at the
Heritage Downtown,
which sits in the heart of downtown Walnut Creek, take advantage of all their location has to offer them. For those 55+ residents who like to explore, Walnut Creek is set up so that you can conveniently travel around the Bay Area. This is possible because there are more than a few highways that interconnect in this city. With all that this Northern California Bay Area retirement city has to offer, you will be sure to love its location.
San Leandro:
This San Francisco Bay Area senior community is located within Alameda County, just south of San Francisco. Although it doesn't offer much green for nature lovers, it's perfect for those who love the city life. San Leandro provides many shops and businesses that are typical with larger cities. It rests along the edge of the water and contains many waterfront industries and commercial trading centers. This Alameda County retirement community has access to several freeways that make traveling to other Bay Area cities convenient. It's worth mentioning that in the lower elevations of the city, shallow groundwater flows through certain areas and has been found to contain contaminants such as volatile organic compounds and heavy metals. Don't let this turn you away from retiring in San Leandro though, because the majority of the city is just fine.
Climate – Retire with Great Northern CA Weather
Searching for your perfect retirement community in the Northern CA Bay Area should include research on the area's weather patterns. This is an important element to consider because the weather can play a big part in dictating your daily activities. In some cases, it can also control how you feel physically. This applies to those who suffer from arthritis and are affected by the rain. With this in mind, let's take a look at the climate for these two Bay Area senior cities.
Walnut Creek:
This San Francisco Bay Area senior hot spot features almost perfect weather patterns. Walnut Creek's temperatures typically fluctuate between the mid 30s during the cold season, to high the 80s in the summer months. If you have issues with arthritis, you will love living in this Contra Costa retirement community because it doesn't experience much rain. The 55 plus residents of the Heritage Downtown appreciate the great weather this city has to offer them. It allows them to get out and about most days of the year. This is due to the fact that living in a retirement community in Walnut Creek provides them with virtually unbroken sunshine for the year. As you can see, this California retirement community is a great place to live!
San Leandro: Retiring in San Leandro will provide you with long comfortable summers, along with short, yet wet, cold winters. The average temperatures fluctuate between the low 40s to high 70s. This Northern CA Bay Area retirement community experiences more rain than Walnut Creek, but not by too much. Its wettest month is typically in December, with its driest month being July.
Check out the rain percentages in San Leandro and Walnut Creek, CA:

Cost of Living – Affordable California Senior Communities
Most seniors are on a strict budget due to the fact that they are no longer working. So, it goes without saying that the cost of living can play a major role in where you retire. Finding an affordable San Francisco Bay Area retirement community should be your first priority. What good will it do if you love an area but can't afford to pay your rent! Knowing this, we did extensive research and found that if you live in a Walnut Creek or San Leandro retirement community, you will find that the cost of living won't break the bank.
Population – Retire in a Bay Area City with Seniors Your Age
If you want to avoid overcrowded cities, then these two Northern CA retirement communities won't be a problem. They both offer reasonable numbers. Walnut Creek's population is currently 68,516. San Leandro is higher, 89,910, which isn't that much of a difference. So, when it comes to population numbers, these two San Francisco Bay Area active senior communities come out on top.
Check out these population numbers for Walnut Creek and San Leandro, CA senior communities:
Walnut Creek's population numbers for 55+ individuals ages 65-74 is 13 percent, with San Leandro's coming in at 8.2%.
The median age is 7.8 years younger in the city of San Leandro.
If you're looking for an area that has senior residents over the age of 85, you might be interested in these statistics:
Transportation – Mobility Options in Walnut Creek & San Leandro Retirement Communities
Your retirement years are supposed to be the best years of your life. This may be why they are called the Golden years. This is, in part, due to the fact that since you are no longer working, you have more freedom to do the things you love. This can include visiting friends, shopping, traveling, or just exploring the area. What would happen if you moved to a new city that did not provide sufficient transportation options? This could lead to not being able to get out and about to enjoy the great outdoors and all it has to offer. Realizing this, we thought it would be essential to add a section on transportation options. Let's take a look at our findings:
Retire in Walnut Creek with Outstanding Transportation Options: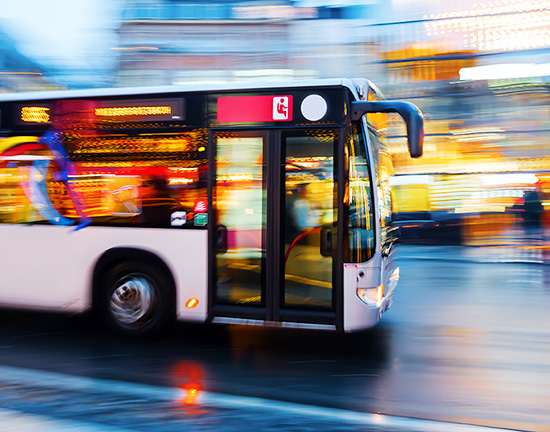 For seniors who will be moving to a retirement community in Walnut Creek, be prepared to have an active lifestyle. This East Bay senior hot spot provides you with everything you need, transportation wise, to get out and explore the area.
Senior Transportation: This California senior community certainly knows how to take care of its older adult residents. They provide a fantastic Senior Mini Bus Program that is both convenient and affordable. For only $1 both ways, you will be able to easily do your shopping or travel to appointments.
The Walnut Creek Trolley: Everyone loves the trolley, especially since it's free to ride! This wonderful means of transportation helps older adults travel around downtown Walnut Creek to do some shopping, dining, or meet with friends.
Free Shuttle Services: If you settle in a retirement community in Walnut Creek, you will be sure to use the Creekside or Shadelands Shuttles. They are both free to ride and are perfect for seniors on the go.
Bay Area City Transportation: The County Connection bus system is a reliable and popular means of transportation for seniors. You can travel around the city for a minimal fee. This is perfect for running errands. Additionally, for those independent active seniors out there, you can also use the BART system to explore the Bay Area. This quick and reliable commuter rail system is affordable and used by seniors of all ages.
San Leandro Retirement Community Transportation Options
Active 55+ seniors who know they will need great transportation options will find it here in a San Leandro retirement community. See what options await you if you were to move to this Bay Area city:
City Transportation: For those who like the convenience of public transportation, you can easily utilize San Leandro's city bus – The AC Transit. It's an affordable option for making stops around town. If you love planning day trips, you can take advantage of the city's BART system. It will take you all around the Bay Area for an affordable price.
Flex Shuttle – East Bay Paratransit: This means of transportation was designed for seniors and other residents who live in San Leandro that are unable to utilize public transportation due to a disabling health condition. There is a $20 registration fee per year. After that, it's completely free to ride this shuttle. It runs Monday-Friday from 9 to 5.
If you think you might ride the BART to explore the area, check out our
Bay Area destination guide.
Crime Rate – Safe San Francisco Bay Area Senior Communities
No matter what San Francisco Bay Area retirement community you move to, you should ensure it's not riddled with crime! You will want to feel safe and comfortable in your new home. If you happen to retire in a high crime area, you can become homebound out of fear of leaving your home. To avoid this situation, simply research an area's crime data. Luckily, we have done this for you and found that both Walnut Creek and San Leandro retirement communities will allow you to live in a safe environment. San Leandro does have a higher crime rate than Walnut Creek, but not by much.
Walnut Creek Crime Rate: 11.7
San Leandro Crime Rate:

29.5
Crime is ranked on a scale of 1 (low crime) to 100 (high crime)
Healthcare – Retire in an Area that Offers Superior Medical Facilities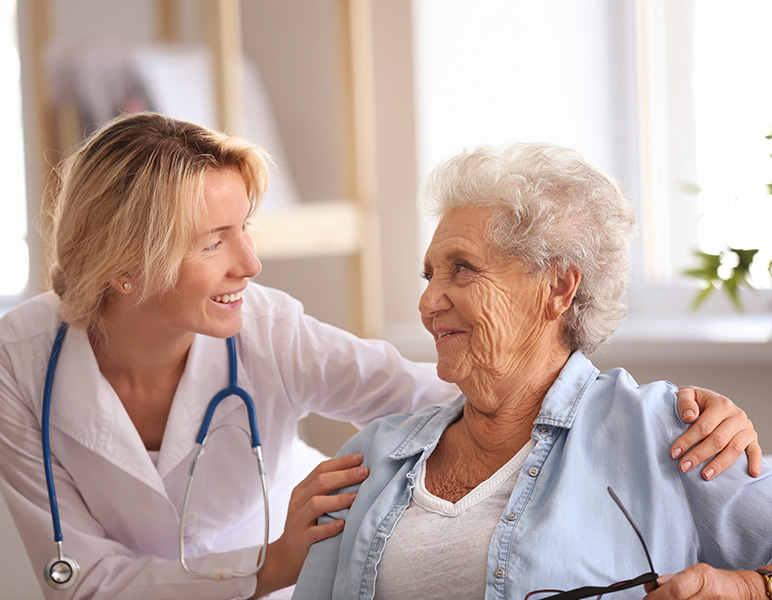 An area that features quality healthcare and great medical facilities certainly makes for a safe place to retire. This goes without saying, and it's an important element to factor into your search for the best retirement community in the Bay Area. We did some upfront research to provide you with details on the hospitals in these areas.
Walnut Creek John Muir Medical Center:
John Muir is an award-winning hospital with top-rated staff and innovated technology. Whether you end up at John Muir hospital for a sprained ankle or chest pains, you can feel confident in the care they provide. They feature 554-licensed beds and are the only trauma center in the county. John Muir was rated as one of the nation's premier healthcare providers by U.S. News & World Report. Furthermore, it was presented with an award from the Joint Commission's Gold Seal of Approval™ for certification as a primary stroke center. The residents of the Heritage Downtown Senior Luxury Apartments sleep better at night knowing this exceptional hospital is nearby.
Kindred Hospital: For those of you who move to a San Leandro retirement community, this hospital is a great option when health issues arise. It specializes in pulmonary care, wound care, organ transplants, stroke and brain injury, and more. It provides the same care as a conventional hospital, with extended recovery periods available when needed. They offer 24 hour clinical care every day of the week. Kindred Hospital also offers a 10 bed ICU floor for extreme emergencies.
Entertainment – 55+ Seniors Will Have a Great Time in San Leandro & Walnut Creek
This San Francisco Bay Area search criteria may not be on your radar, but it should be. Entertainment options can be easily overlooked. In reality, they should be near the top of your priority list. When seniors retire in an area where there is nothing to do, no activities, or places to visit, they can easily become isolated or depressed. This is why it's imperative to seek out locations that offer plenty of activities. Knowing the importance of this topic, we gathered some information on entertainment options that may be of interest to you.
Retire in Walnut Creek with these Entertainment Options: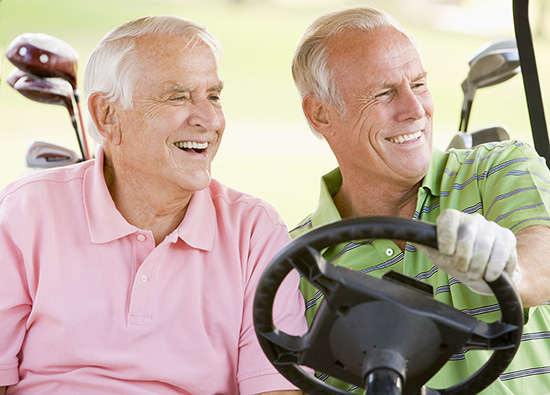 For those senior citizens who plan on living in a Walnut Creek retirement community, you will be totally entertained! This city really offers so much to its senior residents. From Ballets to a day at the golf course, you will never run out of things to do.
FUN ACTIVITIES IN WALNUT CREEK, CA:
Boundary Oak Golf Course: If you live to play golf, then you will enjoy living in this San Francisco Bay Area retirement community. It sports a popular golf course that seniors seem to just love. It's an outstanding 18-hole championship golf course that's known throughout the Bay Area. This course offers impressive putting greens, a high-end driving range, as well as the Boundary Oak Clubhouse. Plus, while out on the course, you will have sensational views of the San Ramon Valley. This golf course also features a fantastic place to take time out for lunch with your golf buddies. If you're interested in golf, but not very good at the game, Boundary Oak offers lessons!
Lesher Center for the Arts:

Do you love to get out with friends for a good time? If so, you are going to be spending a lot of time at this popular art center. It provides something for everyone! From comedies to operas, and dramatic plays, you will be entertained. The Lesher Center for the Arts also houses the Bedford Art Gallery, where you can stroll through the gallery to view breathtaking works of art.

The seniors who reside at the Heritage Downtown love this center so much that they have partnered with the Lesher Center for the Arts.

Walnut Creek Art & Wine Festival: If you're an independent senior who loves to get out and meet the community, you will have a blast at this art and wine festival. If you happen to retire in Walnut Creek, you will be sure to attend this event on an annual basis. It features great food, along with wine and beer. It also showcases arts and crafts, live music, and more!
A MUST-JOIN SENIOR CLUB
Walnut Creek Senior Club: Joining a reputable senior club when you move to a new area is a smart idea. It will allow you to make new friends and have an easier transition. For those independent active seniors who retire in this East Bay Area, you will have a wonderful senior club to join. This popular club offers its members a variety of programs, as well as lots of activities. This includes playing tennis, hiking, movie viewing, bingo, and so on.
San Leandro Retirement Community Entertainment: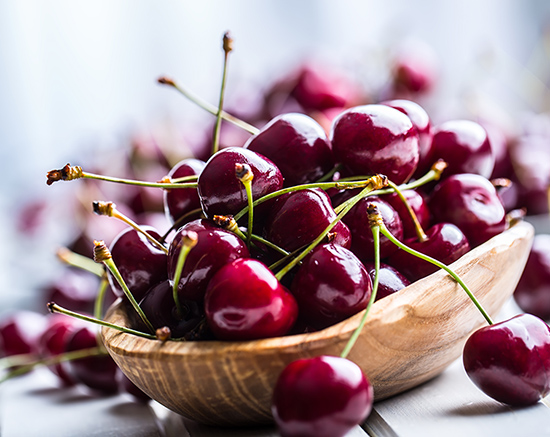 This Northern Cal senior community has plenty of entertainment options that will keep you busy. Our research shows that the following two activities are the most popular options in this area. Let's see what they are!
POPULAR PLACES TO VISIT IN SAN LEANDRO:
San Leandro Cherry Festival: You are in for a unique experience if you attend this annual Cherry Festival. The older adults who live in this retirement community of San Leandro seem to go every year. It's been a part of the community for 110 years! This festival celebrates the city's cherry cultivation history. All who attend will receive free cherries, even more of a reason to go! You will also have a chance to hear some fabulous music, and most likely have some cherry pie, and other cherry-themed food. A Farmer's Market will be part of the scene, along with a beer garden. There are lots of handmade artisan goods to purchase as well.
Monarch Bay Golf Club: For those looking for a San Leandro retirement community that has a fantastic golf course, then you are in luck! The Monarch Bay Golf Club features breathtaking views of the peninsula, as well as the San Francisco skyline. It offers an 18 hole links course, along with a 9 hole executive course. You will also find a putting green, and a lighted driving range. Monarch Bay Golf Club provides world-class amenities, as well as fine-dining opportunities. Other features include cart and club rentals, and a top-notch pro shop!
Senior Housing in Walnut Creek & San Leandro Retirement Communities
Now that you have had a chance to learn all about these two San Francisco Bay Area retirement communities, we hope it has helped you to decide if you should move forward with retiring in one of them. Or, possibly looking for another Bay Area senior community. If you have settled on either of these NorCal senior hots spots, you may be interested in finding out more about senior housing in these areas.
Senior Housing in San Leandro, CA
The best senior housing facilities in San Leandro can be found if you do the proper research. This would include researching specific areas of the city to see if they meet your requirements. You may want to check if the senior homes you are looking into are close to reliable transportation options, and double check the neighborhood's crime rate. Take your time when making your final decision to ensure it's the correct one. We sincerely hope that you are able to find good Bay Area senior housing in San Leandro!
Senior Housing in Walnut Creek, CA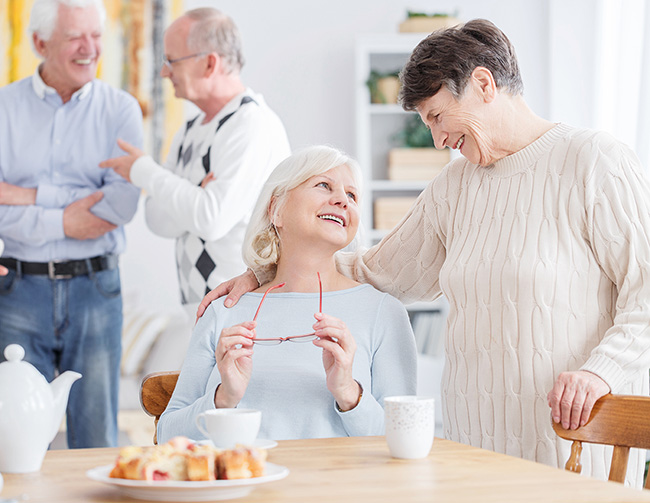 Walnut Creek offers its older adult community fabulous options when it comes to senior apartments and facilities. You will want to find one that offers the best amenities, programs, as well as high-end living spaces. We know of such a place, it's called the Heritage Downtown. Let's see what it has to offer new seniors looking to retire in Walnut Creek, CA!
The Heritage Downtown Active Senior Living Apartments
We will start with one of its most talked about features, the
amenities
! They offer amenities that far exceed what other senior facilities are offering in the Bay Area. They ensure that their 55+ residents receive the very best. This includes 24-hour concierge services, technology rooms, free shuttle rides, and housekeeping services. They also feature a fitness stadium, BBQ and music pavilion, and resident gardens. The Heritage Downtown houses a 5-star restaurant that their senior residents visit often. Furthermore, these East Bay luxury senior apartment homes are located in the heart of downtown Walnut Creek!
Take a Look at These Additional Bay Area City Comparisons
Do you feel that a Walnut Creek or San Leandro retirement community is just not right for you? If so, check out a few more cities in the Bay Area:
Enjoy Your New Life in a Walnut Creek or San Leandro Retirement Community!
We hope our San Francisco Bay Area retirement community comparison has been helpful in learning more about these two senior hot spots. No matter where you decide to retire – a San Leandro senior community, or one in Walnut Creek, we wish you the very best. Think of this as your new beginning! We have included this informative and entertaining video for you to view. It will allow you to see what the community of Walnut Creek is really like, as well as what it can offer you as a retired senior!
.
.