Walnut Creek vs Alameda Retirement Community Comparison – Bay Area Senior Guide

Looking for the best place to retire in the San Francisco Bay Area? If so, you might want to check out a Walnut Creek or Alameda retirement community. These two senior hot spots are known for offering much to their retired residents. But which one would be better suited for you? With this in mind, we have created a Walnut Creek vs Alameda Retirement Community Comparison. It is our hope that it will assist you in determining which city will meet your goals. [toc]
The Best Retirement Communities in Alameda & Walnut Creek
It only makes sense to want to thoroughly research the Bay Area retirement communities you are interested in. After all, you most likely plan on spending many years there. Both of these Northern CA senior hot spots offer a great place to live and enjoy life. However, it all comes down to which city fits your needs best. Let's dive in to take a look at the information we have gathered for you.
Location – Beautiful San Francisco Bay Area Retirement Cities
The Bay Area is a gorgeous location to retire. Most areas have a good mixture of both city and natural landscape. This is perfect for those who love the great outdoors, as well as those who love to dine and shop!
Take a look at what the location is like in a Walnut Creek or Alameda retirement community: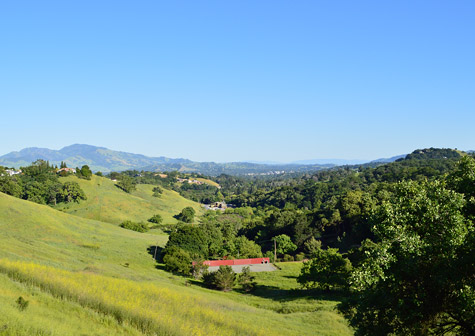 Walnut Creek, CA:
This well-known East Bay senior community in Contra Costa County is a beautiful place to spend your golden years. Local seniors enjoy breathtaking views of Mount Diablo, incredible open-wide spaces, a variety of trees, parks, rolling hills, and the like. This certainly makes for a great place to go on group walks, maybe even a hike! If you are more of a city person, then you are in luck. Walnut Creek is a thriving city. It offers fantastic dining experiences, lots of shopping opportunities, arts and entertainment, and more. The senior residents of The
Heritage Downtown
love the fact that they are located within the heart of downtown Walnut Creek. This makes for some fun and entertaining outings that are within walking distance. For those of you who love to travel, Walnut Creek's location is perfect for visiting surrounding cities. This is due to the fact that a few major highways intersect within this city. It makes for a popular central hub for Bay Area travelers.
Alameda, CA:
This Bay Area retirement community consists of a small section of the mainland and two islands – Bay Farm and Alameda Island, with the 2nd Island only being accessible by bridge or boat. This is something you may want to take into consideration. This Alameda County Retirement community rests south of Oakland. Additionally, it's directly across from the big city of San Francisco. It sports upfront views of the San Francisco Bay, depending upon where you live within the islands. Alameda is comprised of 23.0 square miles – 10.6 square miles being land and 12.3 square miles consisting of water. If freeway access is a deal-breaker because you would love to travel around the Bay Area, it's worth mentioning that Walnut Creek comes out on top for this category.
Climate – Enjoy Your Retirement with Comfortable San Francisco Bay Area Weather
Many seniors focus mostly on the crime rate, as well as the cost of living when it comes to finding their perfect Bay Area retirement community. However, the weather can play a big role in enjoying your retirement years. It can mean the difference between staying indoors to avoid cold foggy weather, to soaking up the sun on a daily basis. No matter what your preferences are, you will want to learn more about your preferred city's weather patterns.
Walnut Creek, CA:
This East Bay Area senior community features a Mediterranean climate that is known for being common in this region of Northern CA. If you retire in Walnut Creek, you can expect average temperatures to be in the 30s to 80s. Also, the residents of The Heritage Downtown are fond of Walnut Creek's record of unbroken sunshine. It gives them an opportunity to get out of the house to enjoy the day. They also love the fact that it does not rain too often in Walnut Creek. It's perfect for those who suffer from joint pain in damp conditions. Overall, Walnut Creek sports great weather that seniors can enjoy year-round!
Alameda, CA:
If you think you might prefer to retire in Alameda, you can expect to experience temperatures in the mid 40s to mid 70s. This is perfect weather for those who love the cooler temperatures. This Northern CA Bay Area retirement city typically has warm summers, with the ocean breezes keeping it from getting too hot. You can also expect some coastal fog if living on one of these Alameda County islands. Although it does not rain too much in this area, it does produce more rain than Walnut Creek. In sum, a retirement community in Alameda CA will allow you to enjoy comfortable weather throughout the year.

Cost of Living – Retire in Alameda or Walnut Creek with Extra Spending Money
When looking for a Bay Area city to retire in, you will want to ensure that your research includes the cost of living factor. Moving to an unaffordable city could prevent you from enjoying your retirement years to the fullest, especially when rents are sky-high. A high cost of living can leave budget-minded seniors with no extra spending money. Because of the importance of this topic, we did the upfront research for you. Our findings concluded that although both cities are affordable, Alameda is 6.9% more expensive than the city of Walnut Creek. See how the numbers stack up when comparing a retirement community in Alameda to Walnut Creek:
Data for Walnut Creek Retirement
Communities

:
Overall: 195.1
Housing: 377.9
Data for Alameda Retirement Communities:
Overall: 208.6
Housing: 426.7
Under 100 means less expensive than the U.S. averages. Above 100 means more expensive.
Population – Walnut Creek Sports a Higher Number of Senior Residents
A lot of 55+ seniors prefer mid sized population numbers, as compared to small or large. This is because Bay Area retirement communities with a small population can possibly mean that they are not capable of offering as many senior programs as the cities with larger populations. In addition to this, if a community is too large, it can be unpleasantly crowded. So a mid sized city ends up being the ideal situation when it comes to retirement communities. With this in mind, both Walnut Creek and Alameda CA feature mid sized populations. Walnut Creek sports a number of 68,516, and Alameda's population numbers come in at 78,246. Also, you may be interested in knowing that Walnut Creek has more older adult residents than Alameda does.
Here are a few age related statistics for these two San Francisco Bay Area retirement communities:
The percentage of seniors ages 65-74 that reside in Walnut Creek is 13, compared to Alameda's 8.8%.
The overall median age is 7.6 years younger in Alameda than in Walnut Creek, CA.
For those older adults out there who are 85 and up, take a look at these numbers: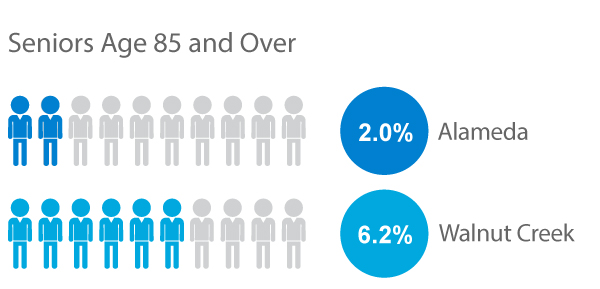 Transportation – Adequate Northern CA Retirement City Mobility Options are Essential
For those of you who are already retired, you know all too well the importance of having great transportation options. This is partly due to the fact that many seniors are not driving. Also, it's important to independent seniors that prefer to get out and see their community now that they have more free time. Imagine finally retiring, having escaped the 9-5 office schedule, only to find that the city you retire in has sub par transportation, which leaves you homebound! Now you are starting to see the big picture, right? With all this in mind, it's imperative to have the essential transportation that will allow you to run your errands, travel to your medical appointments, and explore the rest of the Bay Area. Let's see what living in a Walnut Creek and Alameda retirement community would be like when it comes to mobility options:
Walnut Creek Senior Community Transportation: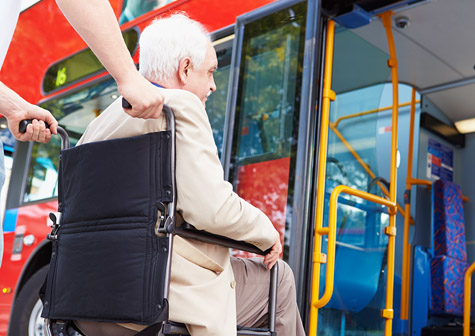 If your plan is to retire in Walnut Creek, then you will be pleased to know that this East Bay city has great transportation options to choose from. They offer fantastic city transportation, as well as programs specific to senior citizens.
Older Adult Mini-Bus Program: This affordable and convenient program enables older adults to easily run their errands for as low as $1 each way. This Senior Mini-Bus program was designed to help those who are unable to take public transportation, or just prefer not to.
Walnut Creek Downtown Trolley: With service every 12 minutes on weekdays, along with every 20 minutes during the weekend, you will be sure to keep busy any day of the week. This popular means of transportation makes multiple stops in the downtown area so you can conveniently do a little shopping, meet friends for lunch, or run your errands.
Shuttle Service: The Creekside and Shadelands shuttles are known throughout Walnut Creek, and used by the senior residents of The Heritage Downtown. These shuttles travel to multiple locations within the city and are free of charge. This makes it easy to visit the grocery store, and so on.
Public Transportation: Walnut Creek offers great city transportation, specifically their public bus, County Connection. Like most city buses, stops are made at many destinations throughout Walnut Creek. This is perfect for meeting friends across town, and running any type of errand. In addition to this, there is a convenient BART station within Walnut Creek. Utilizing the BART system is perfect for those who love to travel around the Bay Area.
Alameda Senior Community Transportation:
Although the city of Alameda is on an island, there is still sufficient transportation options. This will enable you to get out and about, as well as live an active life.
AC Transit: The Alameda-Contra Costa Transit District provides its community with a way to travel around the city to meet their needs. This could be to visit your local pharmacy, grocery store, restaurants, or a community park. However, if you plan on moving to an Alameda retirement community, you may want to check the city's bus routes first, due to the fact that this bus system only seems to operate in the western portions of the city.
Alameda Loop Shuttle: The retirement city of Alameda provides two shuttle buses to meet their local senior's needs. They have a specific schedule where each day has a new destination. This is great for mixing it up during the week. They travel to such places as Kaiser Permanente, Alameda Hospital, the library, the theater, Trader Joes, the Senior Center, and other locations. This shuttle service is open to all Alameda residents, but gives preferential seating to seniors.
For a few ideas on great places to travel to, see our
Bay Area Senior Destination Guide.
Also, take a look at a few other comparisons for even more ideas of what cities may be worth visiting –
Santa Clara,
Novato,
Pleasanton
, as well as
Napa, CA
.
Crime Rate – Bay Area Retirement Communities that are Safe
When you start a new life in a new city, you hope for the very best when it comes to enjoying life. For this reason, it's crucial to determine if the San Francisco Bay Area city you are looking into, has a low crime rate. The last thing you would want would be to retire in an area that keeps you indoors out of fear. You should be able to take walks and travel around the city with no apprehensions. For this reason, we conducted some upfront research for you. We found that if you were to move to a Walnut Creek or Alameda retirement community, that you would not have to worry about high crime rates. Both of these Bay Area senior hot spots offer low crime rates.
Walnut Creek Crime Rate: 11.7
Alameda Crime Rate: 14.8
Crime is ranked on a scale of 1 (low crime) to 100 (high crime)
Healthcare – Reliable Medical Facilities for Bay Area Seniors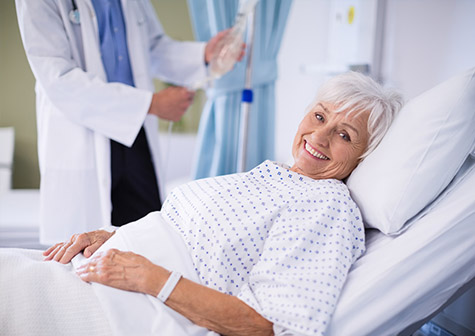 The area you retire in can have beautiful scenery, great transportation options, or even the best entertainment in the Bay Area, but if there are no quality hospitals around, you may want to look elsewhere. You won't have to worry about this if you live in a Walnut Creek or Alameda retirement community though, they both have area hospitals that can take care of all your medical needs.
Walnut Creek John Muir Medical Center:
John Muir Medical Center is an exceptional hospital, so much so that it was named by U.S. News & World Report, to be one of the nation's premier healthcare providers. In addition to this, John Muir's trauma center is so outstanding that it has been selected to be the only trauma center for all of Contra Costa County. This hospital has plenty of rooms and 554 hospital beds. This East Bay hospital is known for its medical work in robotic surgery, rehabilitation, critical care, orthopedics, neurosciences, cardiac, trauma, cancer care, and other various medical procedures. In fact, John Muir is the recipient of the Joint Commission's Gold Seal of Approval™ for certification as a primary stroke center. This hospital employs professional, experienced physicians, nurses, and staff to bring you the very best medical care in the East Bay region.
Alameda Hospital
This Alameda County hospital provides its senior residents with emergency, outpatient, and inpatient services. In addition to this, it also offers a host of wellness and preventative services. You will find a 24-hour lab facility, a cancer care center, advanced imaging, cardiac, pulmonary, along with physical therapy. Alameda Hospital is recognized by the Centers for Medicare and Medicaid Services as a modern hospital which has high quality health care services. It is also accredited by the Joint Commission with full standard compliance. Although not as large as John Muir Hospital, it does offer a total of 145 certified beds. Overall, you will have your medical needs taken care of if you retire in Alameda, CA.
Entertainment – Keep Active When You Retire in Alameda or Walnut Creek CA
The secret to staying young at heart is to keep active and have a little fun. This is what makes retiring in a city with plenty for seniors to take part in, so important. Now that you are retired, it's time to do the things you love. With that said, you will want to learn more about what a retirement community in Alameda and Walnut Creek can offer you. Let's take a look at a few options that may be of interest.
Entertainment in Walnut Creek CA: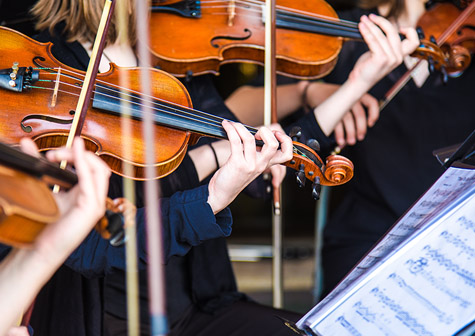 Walnut Creek is known for being a sensational place for seniors to retire due to the amount of entertainment this city provides. From ballets and orchestras to wine festivals, active older adults love this East Bay city.
ACTIVITIES FOR SENIORS IN WALNUT CREEK:
Lesher Center for the Arts: This fabulous center is located in Downtown Walnut creek and very popular with the 55+ crowd. So much so that they partnered with The Heritage Downtown. The seniors who reside there visit this art center quite frequently. The Lesher Center for the Arts features a variety of fantastic entertainment. You can enjoy the ballet, outstanding plays, professional musicals, hilarious comedies, and the like. In addition to this, you will love visiting their Bedford Art Gallery. It houses creative works of art that will have you coming back for more.
Shadowbrook Winery: The Bay Area is filled with breathtaking vineyards, 5-star wineries, along with popular local wines. If you move to a Walnut Creek retirement community, you will want to check out the Shadowbrook Winery. It uses only top-of-the-line equipment such as high-end fermenting tanks from Italy. The residents of The Heritage Downtown visit the Shadowbrook Winery and have a great time on the verandah. It's the perfect place to sit with friends, and enjoy a glass of wine next to their beautiful fireplace.
Walnut Creek Art & Wine Festival: Walnut Creek hosts this street festival on an annual basis. They are currently in their 38th year, and still going strong. In fact, the Walnut Creek Art & Wine Festival has been voted the Best Community Event in Walnut Creek by the Reader's Choice Awards. 55+ seniors from around the Bay Area visit Walnut Creek to attend this fun event, and for good reason. It features award-winning wines, quality beers, enjoyable music and dancing, arts and crafts for sale, and beautiful works of art to view and purchase.
Entertainment in Alameda CA:
For those senior citizens who are interested in retiring in Alameda, you will find that there are plenty of entertaining activities to take part in. Here are a few places you might want to check out for a possible afternoon getaway:
ACTIVITIES FOR SENIORS IN ALAMEDA:
Alameda Point Antiques and Collectibles Faire: This faire is one that is loved by the seniors who retire in Alameda, CA. It started over 20 years ago and has grown into one of the largest antique shows in Northern CA. You will find over 800 sellers who offer a variety of items. This includes antique furniture, World War II-era pottery, clothes, and vintage knick-knacks, just to name a few. The faire has a strict rule that no reproductions are allowed, making every item at the antiques and collectibles fair authentic. It all takes place the first Sunday of each month. This gives you an opportunity to find even more treasures throughout the year.

USS Hornet:

This outstanding museum is a must-see for all those history buffs out there, as well as others who are looking for an interesting learning experience. The USS Hornet is an aircraft carrier that served in World War II and the Vietnam War. It's also the same ship that recovered the astronauts in 1969 as they landed on earth. It's now a famous and historical floating museum that brings in visitors from all over the Bay Area. Once there, you will have the chance to see aircraft from the 1940s to the 1980s. This includes supersonic jet fighters, torpedo bombers, and more. They offer two rotating galleries, guided tours, and a lot of history-rich items to see and read about. For those active seniors who decide to move to a retirement community in Alameda, the USS Hornet is a must-see!
Find 55+ Senior Housing in Walnut Creek & Alameda CA
Now that you have had a chance to read all about these two exceptional San Francisco Bay Area retirement communities, it's time to start looking for senior housing in Alameda or Walnut Creek. This can be a difficult decision for some, and it can take a bit of time to find the best senior housing in the Bay Area city that you have settled on, but once you do, your hard work will have paid off. Let's take a look at some information to get the ball rolling:
Great Retirement Housing in Alameda CA
Before you start your search for the best retirement housing in Alameda, it would be wise to make a list of what's important to you, must-haves, and deal-breakers. This helps you avoid wasting time visiting facilities that may not be right for your particular needs. Be sure to check out the crime rate for the neighborhood you are considering. Although Alameda does not have a problem with high crime, every city has areas to watch out for. If you're not driving at this point, ensure that bus routes are in the vicinity. Additionally, calculate your budget when pricing out Alameda senior housing so you can choose a place that will allow you to have money left over after rent. No matter what you do, take your time and don't rush into anything so that you can get set up in a wonderful place that you would be proud to call home!
Outstanding Retirement Housing in Walnut Creek CA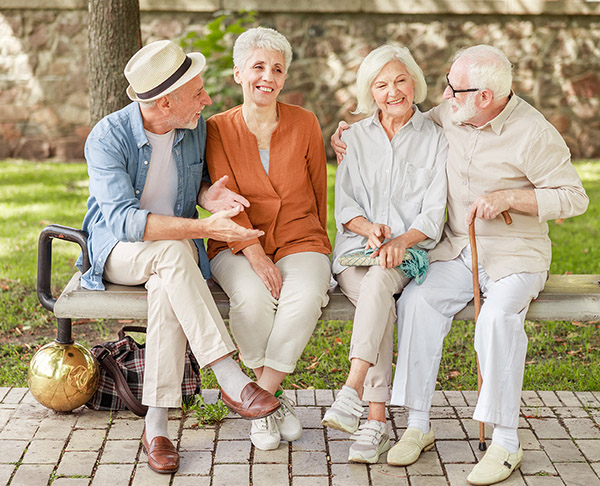 If you have your heart set on Walnut Creek, then you are in store for a fabulous experience. This city is a popular place for seniors to retire in. So much so that even older adults from other states have settled into this charming area of Northern CA. From its incredible city life to all the nature it offers, along with senior programs and entertainment options, Walnut Creek is the place to be if you are an older adult. One aspect of Walnut Creek that makes it stand out from the rest is the fact that it's where The Heritage Downtown Senior Apartment Homes are located. These East Bay senior apartments are known as being a step above the rest. Let's find out why!
The Heritage Downtown Active Senior Living Apartment Homes
From its must-have
amenities
, experienced and caring staff, along with its exceptional location, The Heritage downtown is a place that seniors of all ages love spending their days at. In addition to this, they offer excellent programs, and popular classes that provide an enriching environment for their senior residents. The Heritage Downtown is considered the #1 Active Senior Living Apartment Community in the San Francisco Bay Area. Its residents can enjoy the use of modern technology rooms, a beneficial fitness center, exercise classes, and more. If you love spending time outdoors, you will love their resident gardens. Plus, they sport a beautiful pool and spa, weekly housekeeping, and 24-hour concierge service, just to name a few. These well-known Bay Area senior apartments also feature an award-winning on-site eatery where you can gather with friends for lunch and dinner. Said to be one of The Heritage Downtown's most notable features is the fact that it's located in the heart of Downtown Walnut Creek. This enables its senior residents to easily head out to the shops, grab a bite to eat at one of many top-rated restaurants, visit the local coffee shop, and more. For those seeking to live in an environment that will allow them to fully enjoy their golden years, The Heritage Downtown is an outstanding choice.
See More Bay Area Retirement Community Comparisons
For those who would like to explore other areas to retire within the San Francisco Bay Area, you might be interested in these additional comparisons:
Live the Good Life When You Retire in Alameda or Walnut Creek!
We know that moving to a new retirement community can be exciting. It marks the beginning of a new stage of your life, a chance to make new friends, and explore the surrounding area. With that in mind, we sincerely hope that our Walnut Creek vs Alameda retirement community comparison has been helpful in your search for a new place to call home. Before making your decision, you may want to check out the following video to see all that Walnut Creek has to offer those seniors who retire there!
.
.