Walnut Creek vs San Lorenzo Retirement Community Comparison – Bay Area Senior Guide

Are you on the lookout for the best place to retire in the Northern CA Bay Area? If so, you may want to dive into this Walnut Creek vs San Lorenzo Retirement Community Comparison! It's filled with useful information that can put you on the right path when it comes to finding a place to call home. These two Bay Area senior communities have much to offer their 55+ residents, so let's find out which city is better for you and your retirement goals! [toc]
Outstanding Retirement Communities in San Lorenzo & Walnut Creek
If you are interested in a Walnut Creek or San Lorenzo retirement community, and would like more specifics on each city, this guide will be of great value to you. It covers multiple topics that are important to retired seniors looking for a place to spend their golden years. This includes subjects such as transportation, crime, entertainment, area hospitals, retirement housing, and much more.
Location – Popular Northern CA Retirement Cities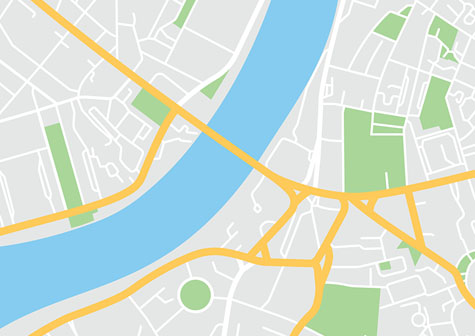 The Bay Area location you decide to retire in should be one that you absolutely love. You will want to take into account the ratio of city vs nature, freeway access, shopping and dining opportunities that the area offers, and other preferences.
Let's breakdown the specifics of these two Northern CA senior hot spots:
Walnut Creek, CA:
With incredible views of Mount Diablo, breathtaking wide-open spaces, beautiful rolling hills, parks, and more, Walnut Creek is a nature lover's dream retirement location. This type of location provides the opportunity to get out and take a walk in the fresh air. Or maybe go on a hike, or even a picnic with your fellow seniors. This fantastic Northern CA retirement community also offers its locals a sensational city life. The senior residents of the
Heritage Downtown
love this aspect of Walnut Creek. This is especially true because its located within walking distance to downtown Walnut Creek. This allows for convenient dining and shopping on a daily basis. Walnut Creek's location is perfect for those who will want to travel around the Bay Area often. Several major freeways interconnect in this city, and it's referred to as a central hub for travelers. Walnut Creek has it all when it comes to its location!
San Lorenzo, CA:
This Alameda County retirement community is perfect for those seniors who love the city life. This is due to the fact that it doesn't offer much in the way of nature. However, there are a few parks you can escape to. Plus, depending on where you reside within the area, you will have access to the San Lorenzo Creek. Additionally, San Lorenzo rests on the water's edge so the view of the San Francisco Bay waters is amazing. Although, the area closest to the water is mainly occupied by industry related real estate. Also known as San Lorenzo Village, it consists of 2.8 square miles, with 0.24% of this being comprised of water. This Bay Area senior community sits between the cities of San Leandro and Hayward, CA.
Climate – Great Bay Area Weather All-Year Round
Seeking out a location that offers great weather is more important than you may think! If you want to enjoy your retirement years, you wouldn't want to live in an area that constantly rains, or has so much fog that it creates a cold damp atmosphere. The best thing to do is to find a Northern CA retirement community that offers sunny days and low precipitation. Let's see what Walnut Creek and San Lorenzo can offer you weather-wise!
Walnut Creek, CA:
Sporting a wonderful Mediterranean climate, this East Bay retirement city offers great weather all year-round. Temperatures typically range from the 30s to 80s, depending on the season you are in. Additionally, the 55+ residents of the Heritage Downtown Senior Apartment Homes love the fact that their city offers almost unbroken sunshine throughout the year. On top of this, Walnut Creek doesn't experience much rain. This Contra Costa County provides its seniors with great weather!
San Lorenzo, CA:
If you think you may be moving to a San Lorenzo Retirement Community, you can expect average temperatures that are in the low 40s to mid 70s. You can expect long, comfortable summers, and short cold, wet winters. Along with this, due to its location near the water's edge of the San Francisco Bay, San Lorenzo can have quite a bit of fog that rolls in. As far as rain is concerned, this Bay Area senior community doesn't experience too much of it, except during the months of January and February. In sum, seniors can expect average Bay Area weather in San Lorenzo, CA.

Cost of Living – Keep Your Budget on Track by Retiring in San Lorenzo or Walnut Creek
It's important to look for a budget-friendly retirement location in the Bay Area. Some cities in this area can be unaffordable to seniors and you wouldn't want to accidentally end up in one of them. With this in mind, you should be focusing on the cost of housing, transportation, utilities, healthcare, and more. It's imperative to ensure that your budget lines up with your preferred Bay Area retirement community so that all your expenses are covered, with spending money left over. Because this is an important subject, we thoroughly researched the topic and found that if you live in a Walnut Creek or San Lorenzo retirement community, the cost of living won't empty your wallet.
Population – Bay Area Retirement Communities that are Not Overcrowded
Most older adults report not wanting to live in an over populated city. A mid-sized city seems to be the preferred size that allows for a comfortable living space. Walnut Creek sports a perfect mid-sized population number of 68,516. This community size is great for being capable of providing many senior programs, and the like. On the other hand, when a city's numbers are low on the population scale, that can possibly impact the number of programs that are available to their residents. With this in mind, San Lorenzo's population numbers are 25,101. Although low, they still provide programs for their seniors that are worth checking out. In addition to this, if you prefer to mingle with individuals close to your age, it's worth mentioning that Walnut Creek has more retired seniors than San Lorenzo.
Here are more details relating to age-specific population numbers:
The number of seniors ages 65-74 that live in Walnut Creek is 13%, while San Lorenzo is 8.1%.
The median age is 9.0 years younger in the city of San Lorenzo, compared to Walnut Creek.
If you would like to become neighbors with seniors 85 and up, you might be interested in these statistics: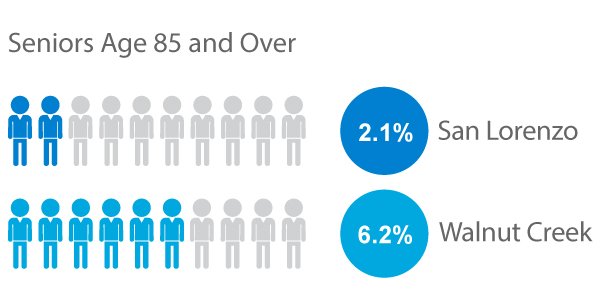 Transportation – The Ability to Travel Around Your Community is Essential
Great transportation options are an important factor when it comes to finding the best retirement community in the Bay Area. Imagine living in this fabulous area, only to be homebound and relying on neighbors for rides. Finding a city that provides excellent mobility options for the community, as well as senior-specific programs should be your goal. The best combination of transportation options within a retirement community would be one that offers city bus routes, rail or train services, along with senior shuttles. We did some transportation research on both Walnut Creek and San Lorenzo, here's what we found:
Walnut Creek Mobility Options: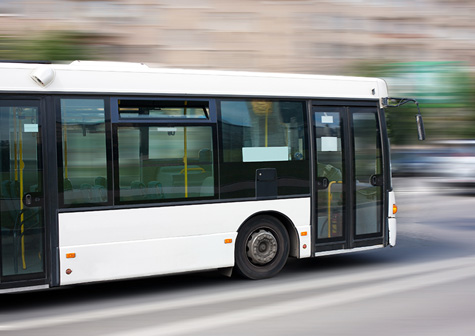 Walnut Creek offers incredible transportation options. No matter where you would like to travel to – across town, downtown Walnut Creek, or neighboring Bay Area communities this city has got you covered! Take a look at what this San Francisco Bay Area retirement community has to offer you:
Senior Mini-Bus Program: If you are not a fan of the public transportation system and would like to utilize something a little more personal, you can catch the Senior Mini-Bus. It provides rides for seniors for only $1 each way. It will take you to the local grocery store, medical facilities, and other destinations.
The Downtown Trolley: This means of transportation is popular with the residents of the Heritage Downtown. They utilize it on a weekly basis to get around downtown Walnut Creek. It provides service every 12 minutes during the week, and every 20 minutes on weekends.
Walnut Creek Shuttle Services: If you prefer to use a free transportation option, then you may want to ride the Creekside and Shadelands shuttles. They are used by the community to travel within the borders of Walnut Creek. These shuttles will allow you to run your errands, make it to a doctor's appointment, or grab a bite to eat.
City Transportation: The retired seniors of Walnut Creek are familiar with County Connection, the city's public bus line. It's a fantastic way to travel around town. It makes stops at a variety of destinations and is an affordable option. For those active seniors who love to travel to other Bay Area cities, the BART system will get you where you need to go. It's a fast and cost-effective way to travel. There is a BART station in Walnut Creek, which makes it very convenient.
San Lorenzo Mobility Options:
Because of its small population size, San Lorenzo does not offer as many transportation. During our research, we were unable to find a BART station, or senior transportation options worth listing. Let's take a look at what we did find:
SF Bay Transit: If you are moving to a San Lorenzo 55+ senior community, and you're not currently driving, you can utilize the city's public bus system. It will provide you with a great means of transportation so that you can remain active by running your own errands, meeting friends for lunch across town, or doing some basic grocery shopping, and the like.
If you are one to travel a lot, you may want to take a look at this useful
Bay Area Senior Destination Guide.
You may also want to view our other Bay Area comparisons to see what other retirement communities have going on –
Alameda
,
Santa Clara,
Novato,
Pleasanton
, as well as
Livermore
.
Crime Rate – Safe Walnut Creek & San Lorenzo Retirement Communities
Even if you have fallen in love with a particular Bay Area senior community, before packing your bags, it would be wise to check out the area's crime statistics. Imagine packing up your house, renting a truck, and signing a lease in a new city, only to find that it has a dangerous crime rate. Additionally, if a situation like this were to occur, you may not feel comfortable venturing out into the community, which would be no fun at all. Because this is such an important topic, we researched both of these Bay Area older adult communities and found them both to be safe areas to retire in. It's worth mentioning that Walnut Creek has a slightly lower crime rate than San Lorenzo. Take a look at these statistics:
Walnut Creek Crime Rate: 11.7
San Lorenzo Crime Rate: 15.6
Crime is ranked on a scale of 1 (low crime) to 100 (high crime)
Healthcare – Retire in a Bay Area City That Provides Excellent Medical Care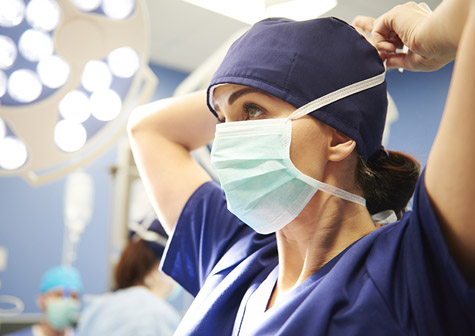 Healthcare is often on top of the list when it comes to looking for the best retirement community in Northern CA. It makes sense because many feel that your health comes first. With that in mind, we looked into hospitals in Walnut Creek and San Lorenzo, CA. Let's read more about our findings:
Walnut Creek John Muir Medical Center:
Recognized by the U.S. News & World Report as one of the nation's premier healthcare providers, this East Bay hospital is one that you can depend upon. Its quality of care is so excellent that it has been designated as the sole trauma center for all of Contra Costa County. It's a large hospital that contains 554 licensed beds, provides many qualified physicians, surgeons, nurses, and staff. John Muir can take care of just about any medical need, big or small, and it specializes in robotic surgery, rehabilitation, critical care, orthopedics, neurosciences, cardiac, trauma, cancer care, and various medical procedures. In fact, The Joint Commission's Gold Seal of Approval™ for certification as a primary stroke center was awarded to John Muir Hospital, along with other various high-level awards and recognitions. Overall, Retiring in Walnut Creek will provide you with access to one of the top hospitals in the East Bay.
Eden Medical Center
Although San Lorenzo doesn't have a main hospital within its city limits, it does, however, have great hospitals just outside its borders. One, in particular, is Eden Medical Center in Castro Valley. This hospital is 10 minutes from the center of San Lorenzo, and possibly 20 to 30 minutes from other areas within the city. This hospital is part of the Sutter Health Family and provides award-winning care to its patients. It contains 130 beds which are all private rooms. This particular hospital is the regional trauma center for Southern Alameda Counties, and has been recognized with many awards. This would include U.S News & World Report for its High Performances in Congestive Heart Failure, along with the American Stroke Association's Get with the Guidelines for Stroke Care. Additionally, HealthGrades as provided Eden Medical Center with the Clinical Excellence Award in Cranial Neurosurgery and General Surgery. If you move to a San Lorenzo Retirement Community, this hospital will be capable of taking care of your medical needs.
Entertainment – Northern CA Activities for Retired Senior Citizens
Keeping active and entertained is an important aspect of retirement. Now that you're not working 9 to 5, it's time for you to have some fun by exploring your community and all it has to offer. No matter what your preferences are, most cities offer something for everyone. From musicals to a round of golf, the San Francisco Bay Area offers it all. Let's see what retiring in San Lorenzo and Walnut Creek can offer you when it comes to entertainment:
Walnut Creek CA Activities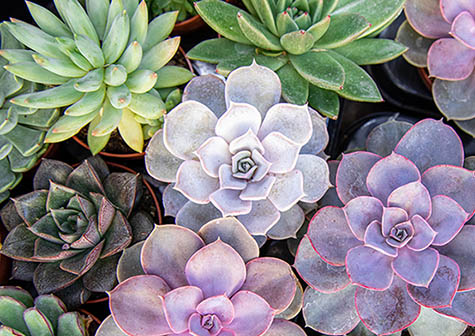 Seniors from all over the Bay Area visit Walnut Creek because of the number of entertainment options it provides for its community. This is one reason the older adults of the Heritage Downtown love living there so much. There is always something to do, every day of the week!
ENTERTAINMENT FOR SENIORS IN WALNUT CREEK:
The Ruth Bancroft Garden: This exceptional garden is nationally known and is adored by the residents of the Heritage Downtown. It offers beautiful garden tours, has unique plants for purchase, as well as classes and social events. It showcases drought-tolerant plants such as agaves, aloes, and many other desert-type plants. If you move to a Walnut Creek retirement community, the Ruth Bancroft Garden will become one of your favorite places to visit.
Lesher Center for the Arts: This entertainment center is considered a local favorite, especially among the senior residents. It has partnered with the Heritage Downtown, and is located within walking distance, which makes it easy to plan group trips. The Lesher Center for the Arts showcases a multitude of performances such as ballets, plays, musicals, comedies, operas, and a lot more. Plus, if you're a true lover of the arts, you will want to stop by the Bedford Art Gallery located within the Lesher Center for the Arts. It displays incredible works of art from classical to modern, and everything in between.
Shadowbrook Winery: This local winery is a must-visit among the residents of Walnut Creek. It provides a wonderful place for seniors to have a few drinks and some great conversation. They offer a verandah, a lovely area for sitting and chatting by the fireside. Shadowbrook Winery creates outstanding wines made in quality fermenting tanks imported from Italy. Additionally, they use an optical sorter that's known for producing the best wines in the industry. If you move to Walnut Creek, stop by this charming winery to see just how fabulous it really is.
San Lorenzo CA Activities: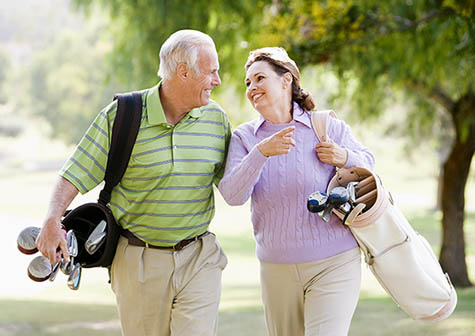 If you feel that San Lorenzo is where you would like to retire, it's worth mentioning that this city does not offer many places of interest or entertainment, compared to Walnut Creek. However, just outside the city's borders, you will find a variety of places to visit.
ENTERTAINMENT FOR SENIORS IN SAN LORENZO
Skywest Golf Course:

This fantastic golf course sits on the border of San Lorenzo and Hayward, CA. It was designed by

Bob Baldock in 1964 to be a classic par-72 municipal course. It features beautiful tree-lined fairways, along with two peaceful lakes. Skywest Golf Course also offers a 6,000 square foot clubhouse. The course showcases a quality pro shop where you can purchase everything needed for a perfect game. After an awesome day on the greens, stop by the

Bar & Grill for some great food, a few drinks, and conversation. If you move to a San Lorenzo retirement community, you will certainly want to visit this golf course!
San Lorenzo Community Center: If you retire in San Lorenzo, you will have access to this community center, which is a great place to meet with fellow seniors to take a few classes and enjoy the day. They offer specific activities for seniors. This includes 50+ yoga which is perfect for those seniors who want to build strength, balance and flexibility. They also offer table tennis. It is said to improve the reflexes, and happens to be a lot of fun. Plus, for those older adults out there that love to dance, they offer line dancing once a week. The San Lorenzo Community Center would be a wonderful place to get to know your neighbors and keep active.
Great Senior Housing in Walnut Creek & San Lorenzo CA
If you are ready to move forward after reading our Bay Area Senior Guide, the next step would be to find senior housing in San Lorenzo or Walnut Creek, CA. You will want to ensure that you find the very best place that fits all your retirement goals. You should look at certain aspects such as pricing, distance from public transportation, neighborhood crime, and more. Make a list of all the elements that are most important to you. This will help streamline the process and better your chances of finding a place you can call home.
The Best Retirement Housing in San Lorenzo CA
If you have decided that you want to retire in San Lorenzo, you will want to start your search with a checklist. It can include facility amenities, monthly rent, area entertainment, possible nearby bus routes if you're not driving, hospital distance, and other things that are important to you as a retiring senior. Once you narrow it down to a few senior citizen retirement houses, your final decision will be based on your preferences. We wish you the best with your retirement adventure in San Lorenzo, CA!
Popular Retirement Housing in Walnut Creek CA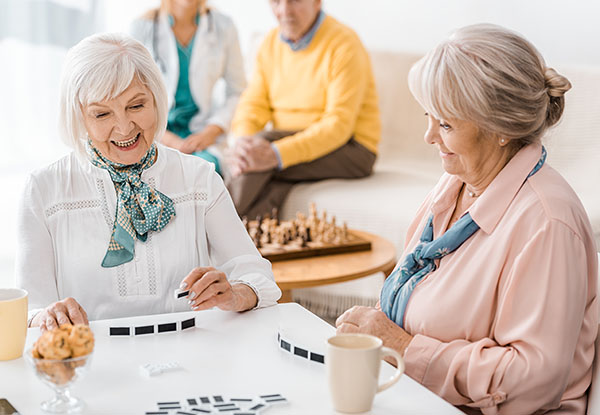 For those of you who have decided that Walnut Creek will be your new home, congratulations! This lovely East Bay retirement community is adored by many, and you are going to enjoy spending your golden years there. In addition to being a fabulous city to retire in, it's also the home of the #1 rated senior apartment homes, the Heritage Downtown. Let's take a look at why it's such a popular place to retire in the Bay Area:
The Heritage Downtown Active Senior Living Apartment Homes
If you're looking for a fabulous place to live as a retired senior, we can recommend a place that will surpass your expectations – The Heritage Downtown Luxury Senior Apartment Homes. They sport world-class
amenities
that don't even compare to other facilities in the area, and the location is outstanding. In addition to this, enriching programs and classes are available every week, along with scheduled group trips, and much more. The 55+ residents enjoy living at the Heritage Downtown and would recommend it to anyone. They offer technology rooms with internet stations for those seniors who love the digital world. Plus, a fitness center where staying healthy is the number one goal. The older adults who reside at the Heritage Downtown seem to love their outdoor gardens, pool, spa, planned activities, BBQ and music pavilion, housekeeping, and more. Plus, meals can be enjoyed with friends at their on-site, award-winning eatery. The best part of the Heritage Downtown is its location. It sits within the beautiful community of downtown Walnut Creek. It's a charming area with plenty of shops, fine dining, and community events!
Check Out These Additional Bay Area Senior Guides
If after reading our Walnut Creek vs San Lorenzo retirement community comparison, you are not positive which city best fits your needs, try out these other Bay Area senior communities:
Enjoy Your Retirement in San Lorenzo or Walnut Creek!
We know that finding the best place to retire within the San Francisco Bay Area can be a bit challenging. Especially when there are so many fabulous places to choose from. With that in mind, we do hope that our Walnut Creek vs San Lorenzo retirement community comparison has been helpful. Take a look at this fantastic video that details Walnut Creek and all it has to offer, you may just wonder why you have not moved there sooner!