Walnut Creek vs Daly City Retirement Community Comparison

If you're an older adult who would like to move to Northern California and get settled in, the location choices are practically limitless. However, there are two senior hot spots in particular that you might want to check out, this would include the city of Walnut Creek or a Daly City Retirement Community. Which one would be right for you? Debating between Daly City or Walnut Creek presents many different things to consider. This would include location, climate, and entertainment, just to name a few. Be sure to weigh all of the differences between each city before trying to make a decision.
Senior Retirement Communities in Daly City & Walnut Creek
Settling on a retirement community in the Bay Area can be quite a dilemma when there are so many fantastic choices. You want to make sure you find the best spot for you and your retirement needs. Our senior guide will help you sort through some things you would need to take into consideration before making your big decision. Let's dive in and see what these two Bay Area retirement communities have to offer!
Location – Retire in a Beautiful San Francisco Bay Area City
While both of these cities offer great retirement community options for 55+ seniors, there are some unique location differences between the two to consider when shopping for a senior Bay Area community.
Here's what these two cities offer independent seniors looking for a new location to call home:
Walnut Creek, CA:
Located in the San Francisco Bay Area, Walnut Creek is 16 miles East of Oakland, and about a 45 minute drive to the big city of San Francisco. It's close enough to the hustle and bustle of the city but far enough away to take advantage of a more natural setting. Walnut Creek owns more open space per capita than any other community in the state, complete with parks, undeveloped hillsides, and reserves. For active seniors, the downtown Walnut Creek neighborhood is an excellent location. This is where the
Heritage Downtown Senior Luxury Apartments
are situated, and its residents love being within walking distance to all the countless shops and restaurants. Additionally, the Heritage Downtown would be a prime retirement community to settle in, as its centrally located to all major Bay Area freeways, making it easy to head West to San Francisco or East to Sacramento.
Daly City, CA:
Being the largest city in San Mateo County, it's bordered by San Francisco to the north, Pacifica to the south, and South San Francisco and Colma to the east. While Walnut Creek has beautiful fields and plenty of nature, Daly City's seaside location means the Pacific Ocean is your backyard. However, while being closer to the coastline is nice, it brings some added inconveniences like more traffic and increased visitors on the weekends. Since the city is bordered by San Francisco, the Daly City retirement community can expect the terrain to be similar. Additionally, because it's so close to San Francisco, there is easy access to all the city has to offer and great options for public transportation to get there.
Climate – Both of These Northern California Retirement Communities Offer Great Weather
Excellent weather can be a deciding factor when on the hunt for a new place to live. It's important for active seniors to find a climate that is optimal for outdoor activities. Additionally, it's best to find a city where the climate allows for comfortable year-round temperatures. The last thing you want in your retirement is the inconvenience of frigid winters or the frustration of too high summer temperatures.
Walnut Creek, CA:
This Contra Costa County retirement city offers a comfortable Mediterranean climate with warm summer days, but the evenings tend to cool down. Average temperatures can range from the low 50s to the low 80s. This sunny city boasts just 20 inches of rain on average. This is perfect for those who would like to avoid damp conditions due to problems with arthritis. Plus, Walnut Creek sports almost unbroken sunshine year-round, making it a lovely place to take walks or hikes.
Daly City, CA:
With neighboring San Francisco so close, the climate in Daly City is very similar with average lows that run in the 50s and its highs are typically close to 90 degrees. You can expect this San Mateo County city to have moderate fog year-round as this city borders the beautiful Pacific Ocean. Overall, the climate in the Daly City retirement community is cool and wet in the winter while summers are cool and dry.

Cost of Living – Walnut Creek Comes Out On Top with Affordability
While climate is important to consider, the overall cost of living might be a bigger factor when considering a move. In retirement, it's vital to make sure you're not overspending to allow your money to go further. Some San Francisco Bay Area retirement communities are more expensive than others, but we found Walnut Creek to have an overall lower cost of living than Daly City. We also noted that the median housing price in Walnut Creek is 10% less than Daly City. The cost of living indexes below compare these two Bay Area retirement communities:
Data for Walnut Creek Retirement Communities:
Overall: 195.1
Housing: 377.9
Data for Daly City Retirement Communities:
Overall: 213.0
Housing: 419.1
Under 100 means less expensive than the U.S. averages. Above 100 means more expensive.
Population – More Active Seniors Retire in Walnut Creek
Compared to other Bay Area retirement cities, Walnut Creek is not overly populated. Its population is 68,516, with Daly City's population being 106,480. As you can see, Daly City's population is quite large. Plus, the overall population is younger in Daly City, with Walnut Creek having a higher than average community of seniors 85 or older. This is important to some retired seniors because it provides more opportunities to mingle with individuals their age. Take a look at these facts to see why Walnut Creek would be a wonderful retirement location:
The percentage of seniors ages 65-74 that reside in Walnut Creek is 13, compared to Daly City's 9.2%.
The overall median age is 9.6 years younger in Daly City than in Walnut Creek, CA.
For those older adults out there who are 85 and up, take a look at these numbers: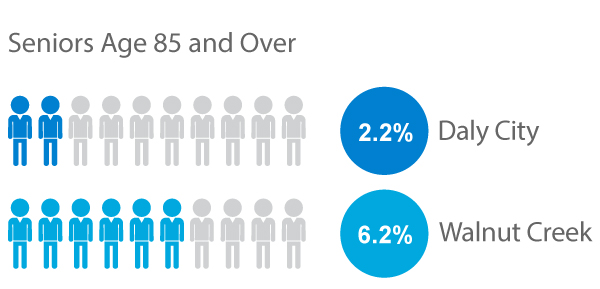 Transportation – Active Senior Living Communities with Reliable Mobility Options
When moving to a new community, it's important to find a location with great transportation options if you are unable to drive. Both of these Bay Area retirement communities offer several choices for seniors to get around their city, as well as the surrounding area. Let's explore the transportation options Walnut Creek residents can take advantage of:
Walnut Creek Senior Community Transportation: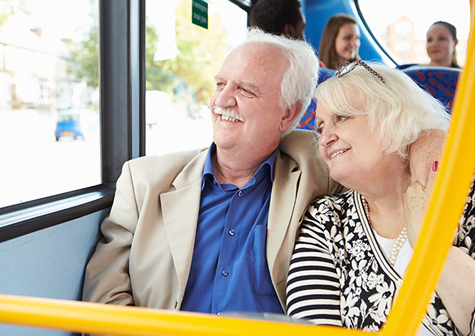 With Walnut Creek's large 55+ population needing a reliable means of transportation, the city provides several different options to travel around town or explore further. These are all safe, reliable options to consider.
Rides for Seniors Program: Walnut Creek has a special program set up for their independent senior community. This is a great alternative to the public bus system and it's easy to sign up for. It assists home-bound 60 plus seniors when they need to travel to the grocery store, their doctor's appointment, and so on.
Walnut Creek Downtown Trolley: Many Walnut Creek residents take advantage of the Downtown Trolley as it runs 7 days a week. The stops along its route include popular restaurants and shopping centers making it a top choice for local seniors.
Shuttle Service: Walnut Creek residents like to take advantage of both the Creekside and Shadelands shuttles. It provides active seniors in the area a reliable and safe means to get around town. This is particularly popular with the senior residents of the Heritage Downtown Active Senior Living Center. These shuttles travel to multiple downtown locations at no charge.
Public Transportation: The active seniors of Walnut Creek often use the Bay Area Rapid Transit (BART) System. This vast transportation system allows seniors to easily travel in and around the Bay Area. They also frequently use Walnut Creek's city bus system, County Connection, it makes stops all around town!
Great Transportation Options in Daly City, CA:
With being so close to the busy city of San Francisco, transportation options are abundant for those in a Daly City retirement community. As an active senior who doesn't wish to drive, there are great options to rely on to keep up with your active lifestyle.
SamTrans: San Mateo County operates SamTrans bus lines in Daly City, throughout the county, and into parts of San Francisco. This can be your go-to means to get to and from the grocery store, pharmacy, and meetings with friends. Plus, the SamTrans offers a discounted senior fare for retired individuals.
The BART System: Just like Walnut Creek, Daly City is linked to the BART system making it simple to get to San Francisco and other neighboring cities. Active seniors who are interested in taking frequent afternoon trips will love utilizing this fast means of transportation.
If you are one to get out and explore, take a look at our
Bay Area Senior Destination Guide.
You may also be interested in checking out these other San Francisco Bay Area cities –
Alameda
,
Santa Clara,
Novato,
Pleasanton
, as well as
Napa
.
Crime Rate – Making sure your Bay Area Retirement Community is Safe
One of the main concerns when choosing a new Northern CA retirement community to call home, is finding a safe city to settle into. With that said, researching crime statistics for various Bay Area cities will help you determine if one neighborhood is safer than another. The last thing you want to worry about is the safety of you and your fellow seniors when you're out and about exploring your new community. After researching the crime rate for both Walnut Creek and Daly City, we found that the crime rate is low for both of these San Francisco Bay Area senior communities.
Walnut Creek Crime Rate: 11.7
Daly City Crime Rate: 13.3
Crime is ranked on a scale of 1 (low crime) to 100 (high crime)
Healthcare – Quality Care for Northern California Seniors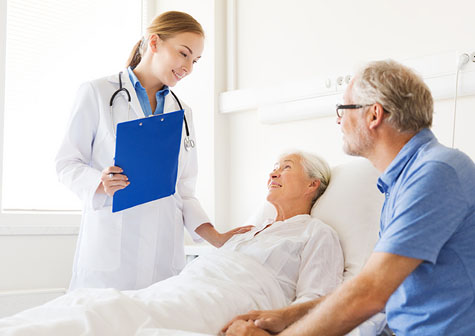 When choosing a place to retire, you may overlook nearby healthcare options, but it's one thing you should prioritize. Should an emergency arise, you want to ensure you have reliable care close to home. Luckily, both Walnut Creek and Daly City have area hospitals that can take care of all your medical needs.
Walnut Creek John Muir Medical Center:
John Muir Medical Center is truly an exceptional facility. Just a short distance from Downtown Walnut Creek, it's in the perfect location for the Heritage Downtown residents needing emergency or routine medical care. They specialize in orthopedics, rehabilitation, neurosciences, and cardiovascular care. Furthermore, John Muir has been given the Joint Commission's Gold Seal of Approval™ for certification as a primary stroke center. This hospital boasts 554 beds and is Contra Costa County's only designated trauma center. Overall, it's a highly rated hospital for residents in Walnut Creek and nearby cities. No matter what issue you may be facing, the John Muir Medical Center can accommodate a full range of healthcare needs.
Seton Medical Center & Emergency Room
This Daly City hospital has been serving northern San Mateo County since it was founded in 1893. It provides Bay Area senior residents with 24-hour emergency care, outpatient, and inpatient services. This 357-bed facility is especially recognized for its stroke treatment and cardiovascular excellence. Plus, the SamTrans operates the Seton Shuttle, connecting the hospital with the Daly City BART station, which means it's convenient for you to get to. Rest assured, you will have your medical needs taken care of if you retire in Daly City.
Entertainment – Fantastic Activities for Bay Area Retirees
One thing to consider when looking for a Walnut Creek or Daly City retirement community is the wealth of entertainment options available. For example, cities that offer both indoor and outdoor activities will ensure you stay busy and active.
Explore these Wonderful Entertainment Options in Walnut Creek: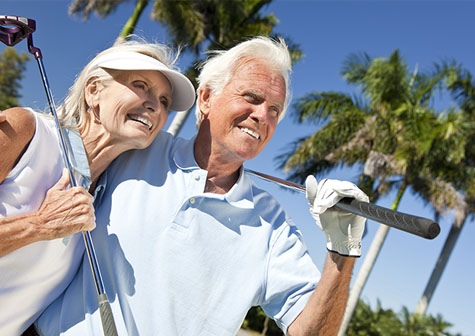 As with most San Francisco Bay Area retirement communities, entertainment options are abundant in Walnut Creek. There are great outdoor entertainment choices to keep seniors active and thriving. However, there are also countless indoor options like theaters and galleries. There is always something to keep you busy.
PLACES TO VISIT IN WALNUT CREEK:
Boundary Oak Golf Course: The 55+ seniors who live in a Walnut Creek retirement community enjoy this incredible golf course! It's an 18-hole championship course that is considered a hidden gem in the Bay Area. In addition to this, Boundary Oak Golf Course sports five putting greens, and 60 modern stalls. Head over to the Tap House, Boundary Oak's onsite eatery. It's a great place to gather with friends for a few drinks and a bite to eat. A professional pro shop is also onsite and can supply you with everything you need to play a round or two.
Lesher Center for the Arts: This popular hotspot for seniors in the Bay Area is a premier theater showcasing plays, dance performances, and comedy acts from all over. The Heritage Downtown has recently partnered with the Lesher Center for the Arts, and it's just a short walk for their residents. It would be a top choice for anyone in the area looking for something to do. For instance, they showcase an outdoor summer concert series, as well as the Bedford Art Gallery!
Ruth Bancroft Garden: A stop at the Ruth Bancroft Garden would make for a perfect day. This 3.5-acre garden was originally built by Ruth Bancroft in the 1950s and has gained a big following ever since. She started planting succulents and focused on water-wise plants. You can stroll the gardens with a self-guided or docent-led tour. Additionally, they offer DIY workshops, as well as design and landscaping sessions.
Enjoy These Fantastic Entertainment Options in a Daly City Retirement Community: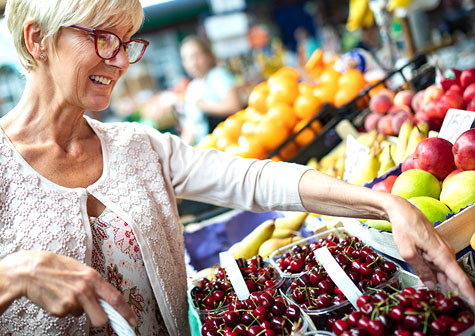 If you're thinking about retiring in Daly City, you'll be happy to hear that they offer great entertainment opportunities. Daly City has excellent options for seniors of all ages.
PLACES OF INTEREST IN DALY CITY:
Daly City Farmers' Market:

This biweekly market is the longest-running farmers' market in the California Farmers' Market Association. It meets year-round every Thursday and Saturday at the Serramonte Center by the Serramonte Mall. Spending the morning strolling the farmers' stalls would make for a great start to your day. That is to say, you can select from the freshest produce California has to offer to fuel your week. More importantly, you can chat with the local farmers to get tips on the best ways to prepare all the fresh produce you're taking home.

Daly City History Guild Museum & Archive: This museum has been running since 1992. It was established as a nonprofit in 1938 to preserve local history. Plus, it showcases ever-changing exhibits featuring the area's earliest inhabitants and early pioneers. All of the programs are run exclusively by volunteers. As a result, you're sure to find friendly docents onsite. It would be a fantastic organization to donate your time to.
Senior Housing in Walnut Creek & Daly City CA
Exploring the differences between a Walnut Creek and Daly City retirement community can provide helpful insight to narrow down your search. You will, however, still have things to consider when choosing the right retirement community in the Bay Area. Like senior housing, for instance. Start by reviewing the senior housing options that each city has to offer to see which one fits your needs best. Let's explore them together here:
Fantastic Retirement Housing in Daly City CA
Daly City is a great option but its best to consider how you'll want to spend your days. Is entertainment important to you? If so, you may want to consider retiring in Walnut Creek to take advantage of more theaters and gardens, as the Daly City retirement community is limited in these categories. However, if you have made your choice that Daly City is for you, be sure to find local senior housing that's within your budget, and see what amenities they offer that may be popular with their current residents. If you pack your bags and move to a senior community in Daly City, we wish you the best on your new adventure!
Exceptional Retirement Housing in Walnut Creek CA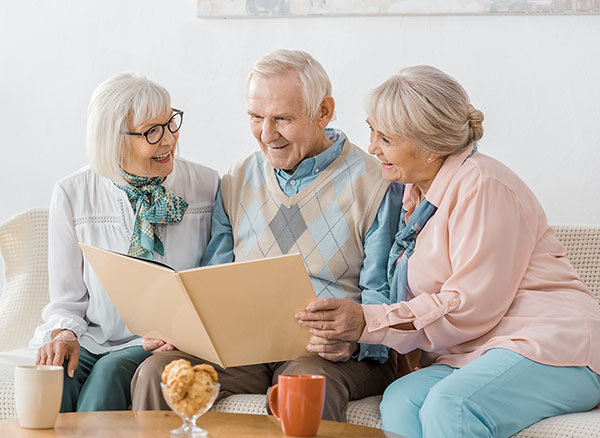 Walnut Creek is a truly excellent place to retire. The beautiful year-round weather and the countless open spaces for outdoor adventure, make it a top choice for active seniors. Plus, the growing city life makes it easy to get out and socialize with other active seniors. The crime rate and cost of living are low compared to other senior communities in Northern California. Life is good in Walnut Creek!
The Heritage Downtown Active Senior Living Apartment Homes
A wonderful and much-talked-about retirement community in Walnut Creek is the Heritage Downtown Senior Apartment Homes. They have been named the Bay Area's #1 Active Senior Living Community. It's the top-notch
amenities
that the Heritage Downtown offers its residents that truly sets them apart from the rest. You can take advantage of modern rooms, a state-of-the-art fitness center with group classes, and much more. The Heritage Downtown community boasts a swimming pool, spa, and resident gardens, while the weekly housekeeping and 24-hour concierge service make sure you always have someone on hand to help make your life a bit easier. Plus, they have an award-winning on-site eatery open every day. Should you choose to explore other restaurants or shopping nearby, downtown Walnut Creek is just a short walk or trolley ride away. The Heritage Downtown has quickly become a popular spot for active seniors to call home. Consider securing your place in one of their senior living apartment homes to start living your best life now.
Additional San Francisco Bay Area Retirement Community Comparisons
If you're still considering other communities in the San Francisco Bay Area to call home, we've compiled more comparisons for you to review:
Make a Walnut Creek or Daly City Retirement Community Your New Bay Area Home Today!
Retirement is such a highlight of our lives! It gives us a chance to focus our time on what truly matters to us. If a move is on the horizon for your retirement, it's vital to explore the various retirement communities out there in more detail. With that said, we sincerely hope that our Walnut Creek vs Daly City retirement community comparison has been helpful. Be sure to take a moment to watch this video to see for yourself what Walnut Creek has to offer.