Walnut Creek vs Foster City Retirement Community Comparison – Bay Area Senior Guide

Northern California is quickly becoming a popular spot for active seniors to retire. With so many fantastic senior communities available, finding a place to move to in your retirement could be a big task. To assist you in your search, we have created a Walnut Creek vs Foster City Retirement Community comparison, to allow you to dive into two Bay Area cities that have received much attention lately. Maybe one of them will end up being a good fit for you and your needs. We'll explore everything from the weather to entertainment to help give you expert insight on each of these cities to assist you narrowing down your search. [toc]
Fantastic Senior Retirement Hot Spots – Foster City & Walnut Creek
There are a variety of things to consider when choosing the Bay Area city you would like to retire in. As a 55+ senior, you may have a list of preferences that can make one retirement community shine over the other. With that in mind, let's examine several different factors for each of these two cities and explore what matters most to you on your hunt.
Location – The Best Cities to Retire in the San Francisco Bay Area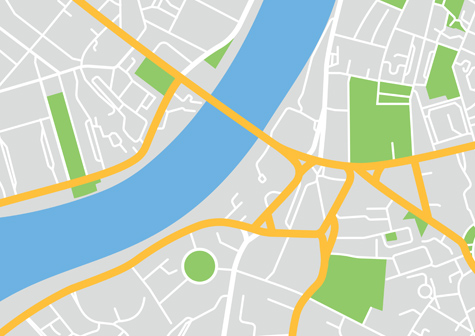 The first thing to consider when shopping for a retirement community is the location. Are you looking for a home close to the coast? Are you looking for a place with great parks or pockets of nature so you can enjoy the outdoors? These are all great questions to ask.
Let's see what these two cities have to offer active seniors in the Bay Area:
Walnut Creek, CA:
This beautiful Contra Costa County city is quickly becoming a popular retirement community for active seniors in Northern California. The city is full of parks and open reserves so it's perfect for nature lovers as outdoor activities are abundant. You will also find breathtaking views of Mount Diablo while in Walnut Creek. There are countless restaurants and ample shopping centers to keep you busy all day. The downtown Walnut Creek neighborhood is where all this dining and shopping takes place! It's also where the
Heritage Downtown Senior Luxury Apartments
are located, which makes it a great retirement community in the heart of Walnut Creek. In addition to this, Walnut Creek's location provides easy access to essential Bay Area freeways, making it easy to get out and explore Northern CA.
Foster City, CA:
This San Mateo County city is seated west of the beautiful San Francisco Bay. Foster City covers 19.8 square miles, with approximately 80% of this being water. The city has an extensive network of canals and one main lagoon. This was designed to help with stormwater drainage, but now, the 16 miles of canals allow for kayaking on the water. It also sports a nearby boardwalk and paved trails that allow for walking and biking along the beautiful waterways. This popular San Francisco Bay Area retirement city is situated at the West end of the San Mateo Hayward Bridge, the longest bridge in California, making it simple to get to the East Bay and beyond. With that said, Foster City is easy to get into and out of making it a great home base for those active seniors that love to take day trips and travel.
Climate – Bay Area Retirement Communities that Boast Great Weather
In general, the weather in the San Francisco Bay Area is quite good. However, if you're planning on spending most of your time outdoors it's best to explore the climate in more detail.
Walnut Creek, CA:
The comfortable Mediterranean climate in Walnut Creek allows for warm summer days, cool evenings, and mild year-round temperatures, with little seasonal temperature variation. Average temperatures can range from the low 30s to the low 80s. Walnut Creek typically experiences unbroken sunshine throughout the year. With all of the city's park and nature preserves, there is no doubt that the consistently sunny weather makes outdoor activity ideal. If you are one to avoid the rain, then Walnut Creek is the place for you. This East Bay city doesn't have too much of it. This is perfect for those seniors who experience joint pain on rainy days. In sum, weather-wise, Walnut Creek is a lovely place for seniors to retire.
Foster City, CA:
Foster City's weather is similar to the city of San Francisco with cool and wet winters, along with cool and dry summers. With a prime location West of the San Francisco Bay, Foster City sees moderate fog year-round. December is the coldest month on average, with lows typically in the 50s, and normally 4 inches of rain. In contrast, July is usually the warmest month, with average highs in the low 80s. Overall, Foster City's weather allows residents to take advantage of all the outdoor activities the city has to offer.
Cost of Living – Walnut Creek is a More Affordable Retirement Community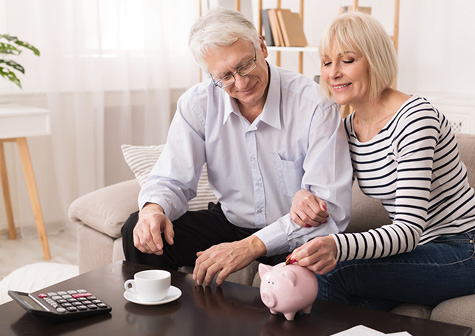 The overall cost of living is a very important factor when debating on where to move. It's best to make sure your dollars go far to free up your fixed income, to spend money on whatever matters most. Walnut Creek boasts a much lower cost of living than the Foster City retirement community, especially when it comes to housing. This makes retiring in Walnut Creek a great option for those budget-minded seniors out there. Let's compare the cost of living for these two Bay Area retirement communities:
Data for Walnut Creek Retirement Communities:
Overall: 195.1
Housing: 377.9
Data for Foster City Retirement Communities:
Overall: 288.2
Housing: 661.4
Under 100 means less expensive than the U.S. averages. Above 100 means more expensive.
Population – More Seniors 55+ Reside in Walnut Creek Than Foster City
The retirement community of Walnut Creek not only boasts a beautiful location and fantastic weather, but also a perfect population of 68,516. This is certainly a great mid-sized city. The retirement community of Foster City has a population of 33,529. Although a small population can sound nice, keep in mind that it can also mean less senior programs. Additionally, it's worth noting that the overall population in Foster City is younger. In fact, Walnut Creek has a higher than average community of seniors. It's comforting to know that so many seniors love living in this popular East Bay retirement community. Explore more details about Walnut Creek and Foster City's senior population:
The percentage of seniors ages 65-74 that reside in Walnut Creek is 13%, compared to Foster City's 9.3%.
The overall median age is 8.2 years younger in Foster City than in Walnut Creek, CA.
Look at these numbers for seniors 85 and over in both of these cities: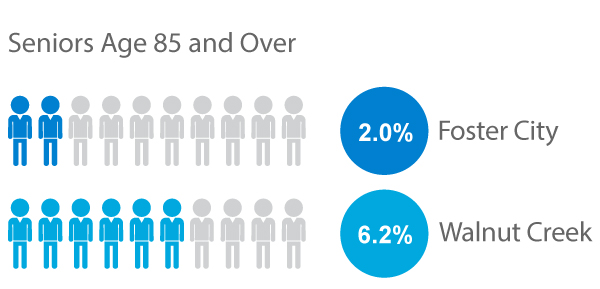 Transportation – Bay Area Active Senior Retirement Communities with Reliable Mobility Options
With the senior adult population driving less, it's imperative to live in a city with an abundance of transportation opportunities. So it goes without saying that if you can't or don't want to drive, it's important to find a reliable way to get around your new community. Both of these Northern CA retirement communities have dependable transportation to take advantage of. We'll review the programs for each city together here:
Great Walnut Creek Senior Community Transportation: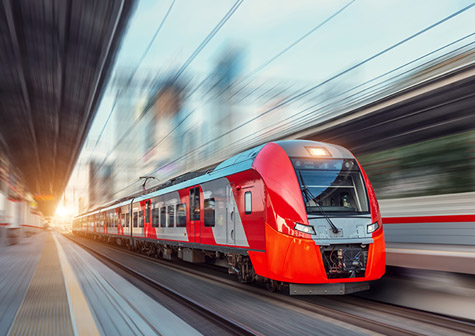 Luckily, with Walnut Creek's large active senior population, the city has several programs in place to allow seniors to get around town and even get outside of the city limits to explore the rest of the Bay Area. All of these safe, dependable options run regularly, making it easy to incorporate into your day.
Rides for Seniors Program: A great alternative to the city's public bus, this special program assists independent seniors in the community to get around town. The service is easy to sign up for and ensures seniors can get to doctor's appointments, pharmacies, and church.
Walnut Creek Downtown Trolley: This is a great option as it runs 7 days a week to popular restaurants and shopping centers in the downtown area, making it a top choice for local seniors. You can catch the trolley every 12 minutes on weekdays, and every 20 minutes during the weekend.
Shuttle Service: Shuttles are another option seniors of Walnut Creek like to take advantage of. There are two transportation opportunities for local residents: the Creekside and Shadelands shuttles. This is especially popular with the residents of the Heritage Downtown. It provides a reliable and safe means to get around town and to run errands. In fact, the shuttles travel to multiple downtown locations at no charge.
Public Transportation: Possibly, the most frequently used transportation option among the seniors of Walnut Creek is the city bus, County Connection. It allows for travel to most parts of the city. Also, the Bay Area Rapid Transit (BART) System is another popular means of city transportation. This transit system is great for getting around Walnut Creek and all around the Bay Area. Want to visit friends or family in a neighboring city? No need to drive there when you can take advantage of the BART!
Dependable Transportation Options in Foster City, CA:
As an active senior living in a Foster City retirement community, safe transportation is vital. Ensuring that you can take care of your errands and get to important appointments without driving is a huge plus. Let's explore the various transportation methods you can take advantage of.
SamTrans: San Mateo County offers the SamTrans bus lines with 76 routes throughout the county, including Foster City. This safe, reliable option makes running errands a breeze and they offer discounted fares for local seniors.
Foster City Senior Express Shuttle: This on-demand service offers residential pick-up and drop-off at the Foster City Recreation Center or local hospitals for appointments. Another option is to have the shuttle drop you off at the Millbrae Transit Center so you can connect with the rest of Northern CA using the Bay Area Rapid Transit (BART).
Would you like to explore more cities besides Walnut Creek and Foster City? If so, be sure to take a look at our
Bay Area Senior Destination Guide
as we explore what other hot spots in Northern CA have to offer. You can read more about other Bay Area cities like
San Francisco
,
Cupertino
,
Santa Clara,
Novato,
Pleasanton
, as well as
Berkeley
.
Crime Rate – Walnut Creek and Foster City Retirement Community Prioritize Safety
With many Northern CA retirement communities to choose from, it's important to make sure the senior community you select is safe. Once you get settled in your city, you want to be sure you feel safe inside and outside of the home. While various Bay Area cities can have higher crime rates, both Walnut Creek and Foster City have a low rate of crime. This means you can confidently explore your new community without worrying about your safety and the safety of your friends.
Healthcare – Bay Area Retirement Communities with Excellent Healthcare Facilities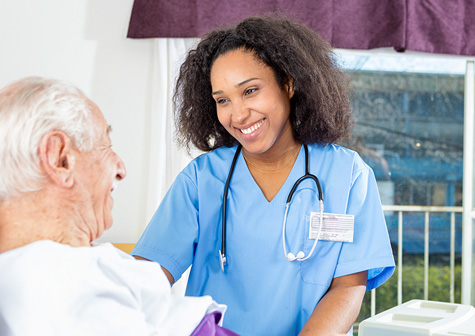 As we age, even if we are physically fit, finding reliable healthcare needs to be a top priority. Researching local area hospitals and medical centers before a move can keep stress at bay, should an emergency situation arise. Fortunately, both Walnut Creek and Foster City have reliable care facilities for their active senior population.
Walnut Creek John Muir Medical Center:
The John Muir Medical Center is an outstanding facility that is just a short distance from Downtown Walnut Creek, making it a perfect location for your routine medical care. Should you or any fellow seniors need emergency care, this facility will be the closest location. John Muir Medical Center offers 554 beds and specializes in orthopedics, rehabilitation, neurosciences, cardiovascular care, and more. Additionally, the facility has been granted the Joint Commission's Gold Seal of Approval™ for certification as a primary stroke center. Plus, U.S. News & World Report has rated John Muir Medical Center as one of the nation's premier healthcare providers. This highly rated hospital skillfully treats residents in Walnut Creek retirement communities and neighboring cities. In fact, they have been designated as the sole trauma center for all of Contra Costa County.
San Mateo Medical Center & Emergency Room
The San Mateo Medical Center is just 3 miles from the center of Foster City. This public hospital is fully accredited by The Joint Commission – A U.S. based nonprofit 501 organization that accredits more than 22,000 health care organizations. San Mateo Medical Center runs outpatient clinics all over San Mateo County, as well as an acute-care hospital within San Mateo. They pride themselves on providing the best care possible for their patients. Rest assured that reliable care is just a short drive away if you settled in a Foster City retirement community.
Entertainment – Excellent Activities for Active Seniors in Northern CA
With so much free time in your retirement, it's vital to find a city that offers entertainment that you want to take advantage of. Do you prefer indoor activities over outdoor? Do you prefer a visit to a gallery over a day spent on the water? These are important things to consider so we'll explore the topic more here.
Check Out Walnut Creek's Most Popular Entertainment: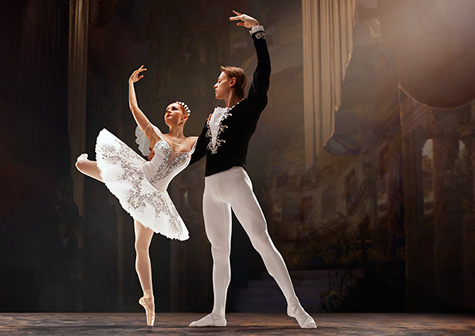 As with most Bay Area cities, Walnut Creek has an abundance of entertainment activities to choose from. Whether you plan on spending most of your time outdoors golfing or gardening, or if you'd prefer to spend time indoors at a gallery or theater, there is always something to keep you occupied.
PLACES TO VISIT IN WALNUT CREEK:
Lesher Center for the Arts: A visit to this premier theater is a highlight for Walnut Creek residents, as it showcases plays, dance performances, and is home to the Bedford Art Gallery. In fact, it's so popular with local residents that the Heritage Downtown has recently partnered with the Lesher Center for the Arts. It's just a short walk away for their residents and makes for a great entertainment opportunity. One unique offering you can't miss is the outdoor summer concert series they host every year.
Boundary Oak Golf Course: This award-winning 18-hole course is one of the best-known golf courses in Northern California. Originally built in 1969, Walnut Creek residents and visitors alike have enjoyed this course for over five decades. They host over 65,000 rounds a year and are fully equipped to host tournaments any time throughout the year. Additionally, they have a driving range, a full pro shop and offer lessons for anyone wanting to improve their game. Plus, their Taphouse restaurant and bar is open daily to grab a bite before or after a round of golf.
Ruth Bancroft Garden: This 3.5-acre garden is a perfect place to spend the day. It was originally built by Ruth Bancroft in the 1950s and has been a popular stop for Walnut Creek residents and visitors alike. The Ruth Bancroft Garden is renowned for its drought-tolerant landscaping, and their docents have a wealth of knowledge when it comes to starting or tending to your own garden. They offer landscape design services, artist workshops and even offer an event venue to host anniversary parties.
Enjoy These Fantastic Entertainment Options in a Foster City Retirement Community: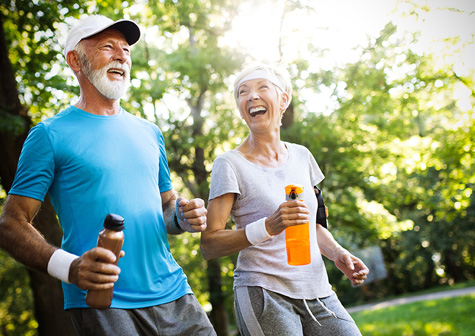 Active seniors living in Foster City know there are great entertainment opportunities available to them. Let's explore a few popular options for local area residents.
PLACES OF INTEREST IN FOSTER CITY:
Foster City Parks System:

Foster City boasts more parks per capita than any other city in California. These 160 acres of well developed and maintained city parks offer miles of walking and biking trails that border the San Francisco Bay, the Foster City lagoon, and waterways. In addition to manicured parks, the city maintains sandy beaches right on the water's edge. Plus, the city hosts a summer concert series every July, which makes for a great excuse to gather with your friends.

Hillbarn Theatre: This intimate 175-seat theater in the heart of Foster City is seated at the foot of the San Mateo Bridge, and draws visitors from San Francisco to San Jose and beyond. The Hillbarn Theater has hosted dramas, comedies, and musicals since it was built in 1941. Ample free parking and modestly priced shows make it a great value for semi-professional performances and a perfect way to spend an evening.
Exploring Active Senior Housing in Walnut Creek & Foster City CA
Both Walnut Creek and Foster City would be great retirement cities for you to settle in. However, if you're still looking to narrow down your search, consider the specific differences between senior housing in both of these cities. Let's explore what the senior housing in each of these Northern CA Bay Area senior communities looks like:
The Best Retirement Housing in Foster City CA
A Foster City retirement community offers great weather, beautiful waterways, and is a safe city, so it's easy to understand why so many active seniors are choosing to retire there. Be sure to go over your finances to see what you can afford. Once you settle on a budget, visit some popular senior living apartment communities in Foster City to confirm exactly what amenities they offer. Schedule tours, talk to current residents, and see what the surrounding area offers. We wish you the best of luck in your search for the perfect retirement community in Foster City!
Fantastic Retirement Housing in Walnut Creek CA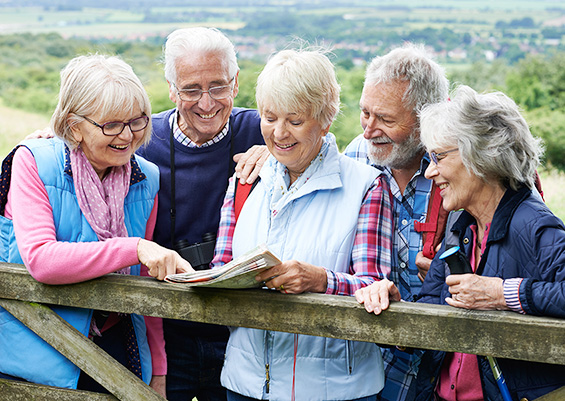 Of all the Bay Area retirement communities available for you to call home, it's important to consider Walnut Creek as one of the main contenders. The practically perfect weather, beautiful spans of parks and open nature reserves, and affordability make it a great option for active seniors looking for a new home to settle in.
The Heritage Downtown Active Senior Living Apartment Homes
One popular senior housing facility in Walnut Creek is the Heritage Downtown Senior Apartment Homes. The countless, high-end
amenities
that they offer are quickly making this the Bay Area's #1 Active Senior Living Community. Their residents would agree that the modern apartment homes, exceptional fitness center, and beautifully landscaped outdoor living spaces truly make this place one of a kind. The Heritage Downtown Senior Apartment Homes offers weekly housekeeping and 24-hour concierge service. Additionally, they have a five-star restaurant on-site and many restaurants and shopping opportunities nearby. It's easy to understand why more and more active seniors in Walnut Creek have decided to call the Heritage Downtown their home. If you would like to schedule a tour to see what the Heritage Downtown can offer you, give us a call at 925 943-7427, or simply
contact us online
. We would love to speak to you about your retirement housing goals and preferences.
Check Out More San Francisco Bay Area Retirement Communities
If you're still undecided on which city is best for you, review these other city comparisons to learn more:
Make Your New Home a Walnut Creek or Foster City Retirement Community Today!
We hope our San Francisco Bay Area city comparison has steered you in the right direction as to where you would like to spend your golden years. Ultimately, no matter what retirement community you are interested in, it's best to visit the city firsthand to get a feel for everything it has to offer. Additionally, you can watch this video to see more details about the Walnut Creek Retirement Community and plan a visit to see for yourself. It will enable you to see just how special this charming Bay Area retirement community really is.